Dear BCCPA members:
The BC Pharmacy Association has issued a new standard renewal of prescription process for patients in residential care homes. The amended protocol stems from discussion with the Ministry of Health. It states that pharmacists need to be able to advise physicians in ample time for them to review and renew patient medications in care homes. See below for key points within the new agreement or read the full document by clicking here:
Pharmacists should not continue to dispense medications beyond the expiry date of a prescription to any patient. This is not appropriate or legal. Regardless of the motivation a pharmacist has for doing this, it is not acceptable.

Pharmacists will provide prescribers with patients in residential care facilities and homes with 30 days notice that a patient's prescription is set to expire. 
In the event renewal authorization is not received by the date a prescription expires, the pharmacist may use the emergency prescription refill provisions and complete all needed documentation to support this action. A 14-day supply of the medications may be dispensed.  

If a renewal is not received at the end of the 14-day emergency refill period dispensing to the patient can stop.  There is no legal basis to continue to dispense medications if a current prescription has expired. And, PharmaCare may not reimburse for any medications or dispensing fees beyond this point until a valid prescription is in place.
To read the full document please click below.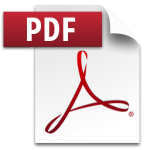 For further information, please feel free to contact me directly
Sincerely,
Michael Kary
Director Policy & Research