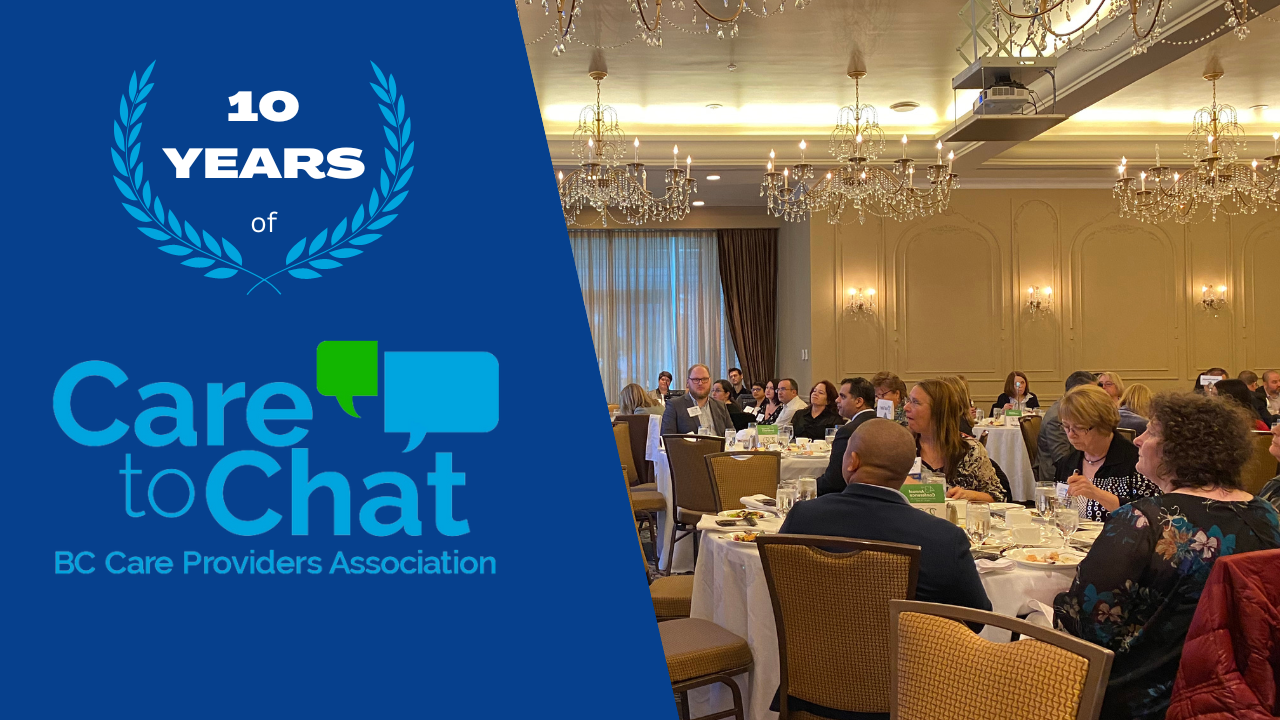 For nearly a decade, our Care to Chat series has proven to be key in bringing together the opinion leaders, experts and key decision makers to create dialogue about important and emerging issues in the province's seniors living and care sector.
As we approach this ten-year milestone and after hosting our speaker series virtually for the last two years, BC Care Providers Association is excited to announce the return of Care to Chat in-person at Terminal City Club on October 20th.
To kick off season 10, Care to Chat's first session is titled Should I Stay or Should I Go? Tips for Employers to Retain Valued Team Members. 
As you know, in the midst of a global healthcare workforce shortage, healthcare workers face high workloads, stress, and burnout. With the progression of the pandemic and a rise in cases, health care workers faced an elevated number of challenges, including extended work hours, decreased vacation time, and changes to the delivery of care, to mention a few.
Consequently, many leave the sector as quickly as they can be trained and hired.
Interventions to improve work environments and address health system drivers of burnout are important to maintain and support health care workers. Ultimately, ensuring retention and the recruitment of health care workers will be significant in guaranteeing the best care for our older adults.
Join us on October 20th for our forward-thinking Care to Chat, where our panel of healthcare professionals including John Bethel, EY National Health Care Leader, will answer questions such as:
What are some of the practical organization and sector-wide strategies for retaining the current staff we have?
What are some of the sector-wide strategies to recruit new staff?
Tickets are $85 for members and $135 for non-members and include a three course lunch. Registration closes October 14th.
Thursday October 20th, 2022
11:30 am – 2:00 pm
Terminal City Club Vancouver
Thank you to our Care to Chat sponsors who make these conversations possible:
*Limited sponsorship opportunities remain. Click here to view the prospectus.
If you would like more information or have any questions about sponsorship please contact Cathy Szmaus, Vice President | Operations + Corporate Partnerships 604-736-4233 x 226 or cathy@bccare.ca