Member Benefits booklet
Scroll through the booklet below or download it from here.
Read about the many services and benefits our members receive
EngAge BC
If you own or operate a private pay independent living, assisted living, long-term care or home care business in B.C., you are eligible to access the unique programs, services and marketing opportunities through BCCPA's operating arm EngAge BC. To learn more click on this link.
Preferred Pricing from Handicare
Our 2022 Annual Conference Title Sponsor Handicare offers exclusive pricing to BCCPA members. Substantial savings could offset the cost of membership.
Energy Savings Program
Members have access to our Energy Savings Program where we can help find ways to lower energy costs through targeted retrofits of mechanical and electrical systems. We can analyse historical building consumption data, complete a walk-through energy audit, and come up with a plan to help achieve your savings goals. We also maximize all utility and government incentives to help reduce up-front capital costs.
Lunch + Learn
Members and their staff can join our Lunch + Learn webinars where we bring in sector experts to discuss current issues.
Jobs Board for Members Only
BCCPA members can post their job openings for free on our popular Jobs Board page. In today's competitive hiring environment, promoting your jobs on our site can make the difference.
Innovative Policy Development
With the input of our members we advocate realistic, practical and comprehensive solutions that will improve the quality of senior's care in BC. Our regularly published white papers and policy documents outline many options and ideas to improve the sustainability of the continuing care sector, as well as to foster innovation. In collaboration with our members and other health care stakeholders, BCCPA develops and implements individual initiatives that support our strategic plan goals. These have focused on the development of an anti-psychotic drugs best practices guide and a Quality of Life Framework.
Annual Conference
Preferred rates for our Annual Conference at the Fairmont Chateau Whistler. In addition to being a great networking opportunity, the conference is an opportunity to learn new ideas that are strengthening the delivery of seniors care and is a member highlight.
Care to Chat Speaker Series
In partnership with our sponsors, we organize the nationally-recognized Care to Chat speaker series. These regularly scheduled lunch and breakfast panel discussions invite unique and though-provoking guest speakers and include time for networking.
Member Discounts & Exclusive Access
Members are entitled to significant discounts for our regular events such as: Care to Chat (three times a year), our annual conference, and other scheduled events that occur during the year. Members are also eligible for discounted rates for our Enhanced Promotion Plan which includes an e-blast of your promotions to over 3,000 stakeholders working in the sector. This is in addition to promotions through our various social media channels.
Home Insurance Benefits
Through a partnership with the Co-operators Group, operators and employees from BCCPA's member organizations are entitled to benefits for home insurance. This includes great savings on insurance, easy access through online services, and exceptional coverage with 24/7 claims.
Reach them at 1-800-387-1963 and reference which BCCPA or EngAge BC member company you work for, and Co-operators Group will let you know how much you can save.
Province-Wide Consultation & Collaboration
Our success depends on open and ongoing communication with you and other key stakeholders in the senior's care sector. The Association provides regular progress reports and invites feedback on emerging issues.
Your Voice in Government Decisions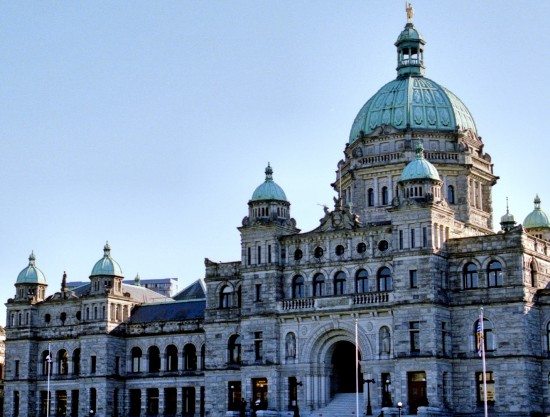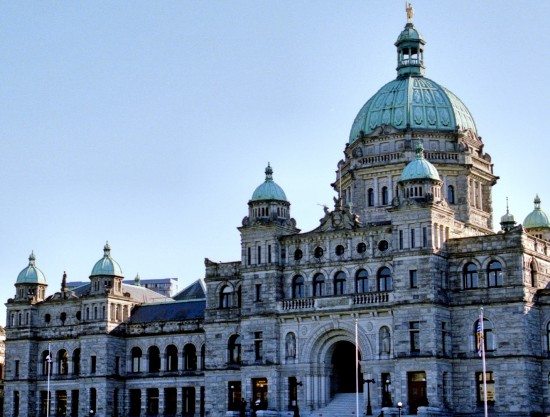 BCCPA has made sure that your most important issues are front-and-centre with the provincial and federal governments. We meet regularly with Ministry of Health officials, MLAs and Members of Parliament from all parties, in addition to health authority representatives. We also submit a budget submission to the Minister of Finance on behalf of our members each year.
Media Relations
As the largest association representing the continuing care sector, we act as the industry voice with B.C. media in all regions of the province. Through news releases, opinion pieces and our regular newsletters we are helping to communicate your priorities.
Public Advocacy
When members are having issues with local health authorities or the B.C. government, BCCPA and its Board of Directors are there to provide support. Our members understand that there is strength in numbers and we make gains as a collective voice that individually would be very difficult to achieve.