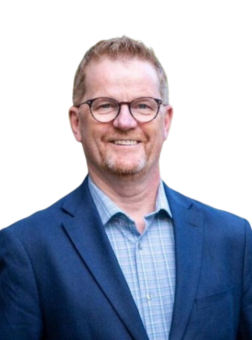 Terry Lake

CEO
Terry trained and practiced as a veterinarian and taught animal health technology before entering public life as an elected representative. He served as councillor and then Mayor of the City of Kamloops and then was elected Member of the Legislature for the riding of Kamloops North Thompson in 2009. He served as Minister of the Environment from 2011-2013 and Minister of Health from 2013-2017. He was awarded the Canadian Public Health Association Public Health Hero Award in 2017 for his groundbreaking work on the opioid overdose crisis. He is a recipient of the University of Saskatchewan Alumni Achievement Award and the British Columbia Veterinary Medical Association Award of Merit. Terry was VP of Corporate Social Responsibility for Hexo Corporation, one of Canada's largest cannabis producers from 2017-2019. Terry and his spouse Lisa have three grown daughters and live in Kamloops, British Columbia.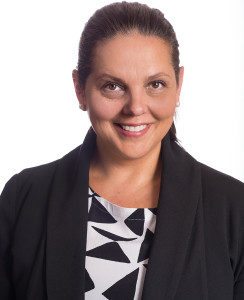 Cathy Szmaus
Vice President, Operations and Corporate Partnerships
Cathy has an extensive background in retail management and customer service, along with experience organizing political events at both the municipal and provincial levels. Before joining the Association, Cathy worked as a freelance writer and wrote a number of popular care provider profiles. She holds a Bachelor of Arts (English Literature) and a post-graduate diploma in Art History from the University of British Columbia. A life long learner, Cathy has taken several courses through the Executive Education Program at the Sauder School of Business. Not one to let her vacation days go unused, Cathy enjoys travelling across B.C. and abroad.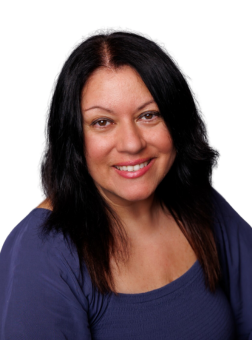 Snezana Ristovski
Director of Programs and Organizational Development
Snezana graduated from York University with a Specialized Honours in Public Policy & Administration as well as a Bachelor in Education. Snezana started off her career in the banking and insurance industries specializing in business analysis, project leadership, process reengineering, continuous improvements, managing operations and organizational change which lead her to a new-found passion in helping people develop, feel cared for, valued and respected as a people manager. Snezana then went on to attain her Chartered Professional in Human Resources (CPHR) designation. In her personal time, Snezana likes to take local road trips, adventure on hiking trails, travel abroad, pick up a few new dance steps, and play board games with family.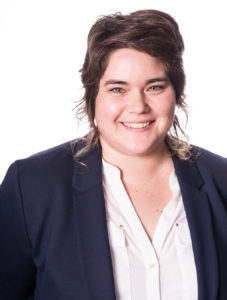 Lara Croll

Director of Policy Partnerships and Workforce Development
Lara Croll (she/they) is the Director of Policy, Partnerships, and Workforce Development at the BC Care Providers Association (BCCPA). With a Masters's degree in public policy from SFU and a bachelor's in Economics from UBC, they use their expertise to advocate for enhanced seniors care and living standards in British Columbia through strategic policy advice. They also lead initiatives for recruiting, retaining, and training healthcare workers in the continuing care and seniors living sector. Beyond their professional role, Lara is the board chair of Watari Counselling and Community Support Services, a non-profit serving Vancouver's Downtown Eastside. On weekends, Lara enjoys swimming, pottery and true crime mysteries.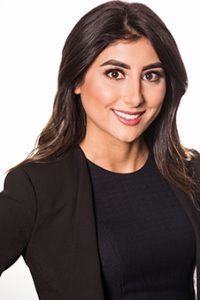 Marjahn O'Connor

Senior Manager, Programs
Marjahn comes to EngAge BC with a background working in both customer service and non-profit. She holds a Bachelor of Arts in international studies from Simon Fraser University, where she pursued a specialized concentration in international security and conflict. Prior to joining EngAge BC, Marjahn supported various workplace health and safety initiatives for B.C.'s continuing care sector as the Programs and Events Coordinator for SafeCare BC. In her spare time, you can likely find Marjahn at the gym, on the mountains, walking her dog, or attempting to travel the globe.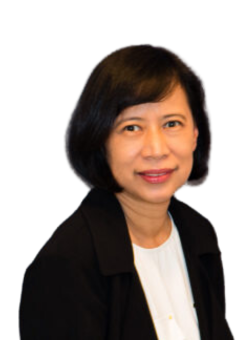 Marife Sonico

Executive Assistant and Manager, Board Relations
Marife gained her professional experience in administration, governance support and program coordination from working in various organizations in the non-profit sector. She came to BCCPA from the College of Dental Surgeons of B.C. where she provided administrative support to the Registrar/CEO's Office and the Board of Directors. Prior to that, she worked at Vantage Point moving progressively in different roles such as Workshops and Office Coordinator, Reporting Analyst, and Office Manager. In her spare time, she goes to the gym with her husband, son and daughter, after which they reverse the benefits of the activity by eating a hearty meal. Aside from her interest in seniors care, Marife is passionate about supporting children with autism to allow them to reach their full potential.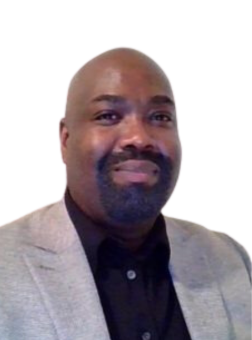 Christopher Whyne

Project Manager - FAST Seniors Care Initiative
Chris' career spans multiple sectors including career development and health, and focuses on successfully delivering transformational initiatives for equity deserving groups. Chris has facilitated learning inside and outside of formal classrooms. His qualifications include training in management, adult education and career development, and certifications in project management.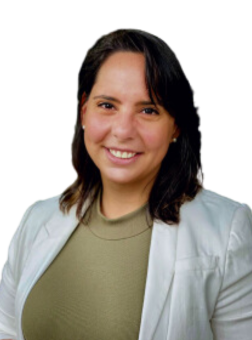 Andrea Mameri

Manager Events, Administration and Member Services
Andrea holds a Bachelor of Arts (Sociology) from the University of British Columbia and a Public Relations Certificate from Simon Fraser University. Andrea has worked in catering sales and membership administration with the Terminal City Club, in events with the BC Children's Hospital Foundation and the Canadian Cancer Society, and managed marketing initiatives for local real estate company. In her spare time, Andrea enjoys petting any dog that crosses her path, ruining friendships over a game of Monopoly, eating ramen while re-watching all seasons of The Office, and reassuring her mom (who lives in Brazil) that she's ok.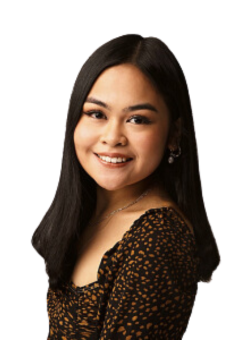 Jamie Lozano

Media and Communications Specialist
Jamie joined the BCCPA team shortly after graduating from the University of British Columbia with a BA in Sociology, minor in Political Science. She carries with her a lifelong passion of writing, from making accessible writing resources for students in university to now writing content for BCCPA. Her volunteer work includes her time at Mount Saint Joseph Hospital, from which she has extensive experience in working with seniors in care, and brings a passion of making our system better for B.C.'s older adults. Outside of work, Jamie enjoys spending time at her dance studio and going to live jazz shows.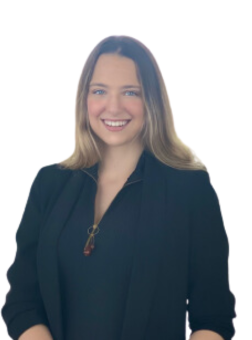 Melike Bilgin

Programs Coordinator
Melike is a recent graduate with a BA, Major in Psychology and Minor in Counselling & Human Development from Simon Fraser University. Melike's most recent experience is as an Assistant Manager at the Body Energy Club where she was able to train new recruits and provided consultation to clients on nutritional sales. Melike loves to spend time in the gym, volunteering, reading books, hiking, ice skating, and paddleboarding. A few interesting facts about Melike is that she is fluent in Turkish and that she enjoys meeting new people and exploring new places and different cuisines.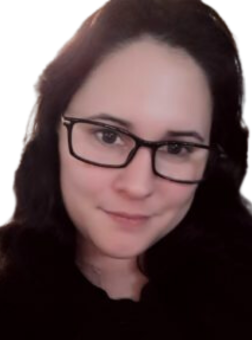 Jessica Whitecotton

Programs Accounts Coordinator
Jessica is a Certified Bookkeeper from the Institute of Professional Bookkeepers of Canada and brings her client experience as a contractor in her own business and other service sectors working with several different accounting packages and office software. She enjoys spare time activities with her family, camping and fishing. Jessica rides ATVs and has a strong passion for reading.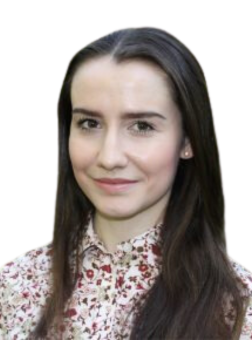 Hayley Morrin

Programs Administrator
Hayley was a co-op student in 2020 and returns to BCCPA as a Programs Administrator. She studied Business Administration at Simon Fraser University (SFU), undertaking a double concentration in Human Resources and Marketing which makes her a great addition to the Programs & Organizational Development team. Hayley is passionate about people, the world and how we connect with one another. Through years of work experience in several retail outlets and a year of volunteering as a peer coach at SFU, Hayley has developed an extensive inventory of business, communication and service skills that she is eager to put to work at BCCPA. Outside of the office, Hayley enjoys being physically active and creative, and can be found doing yoga, weightlifting, hiking or painting art on canvas.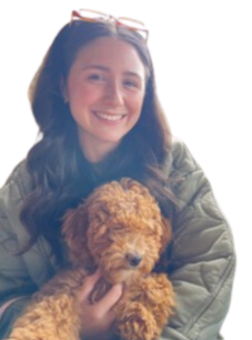 Mackenzie (Kenzie) Stirling
Policy Analyst
Kenzie recently graduated from the University of Victoria, where she obtained a Master's degree in Public Health and Social Policy. Her studies focused on deepening her understanding of policy analysis and development, as well as recognizing the importance of advocacy in shaping meaningful policies. She is dedicated to advocating for marginalized populations, specifically facility-dwelling older adults facing social barriers to health and wellbeing. Prior to her master's degree, she completed her undergraduate studies in Kinesiology at the University of British Columbia Okanagan. Originally from Calgary, Kenzie relocated from Interior BC to Vancouver in 2020. Outside of work, she finds joy in running, cycling, and, recently, swimming. She loves being outdoors, soaking up the sun, and cherishing quality time with her friends and partner, Jory. Kenzie is also a very proud dog aunt to a mini goldendoodle named Eevee!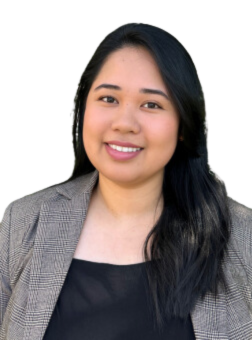 Denielle Asirit
Administrative Assistant
Denielle is a recent graduate from BCIT with a certificate in Office Administration with Technology and has a background in education. In her free time, she loves being out in nature and can be found camping, hiking, and kayaking. She also enjoys checking out great local food spots with friends and family.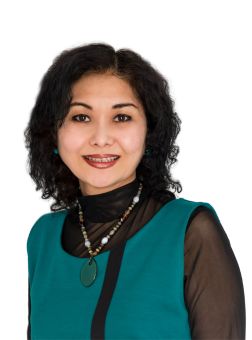 Naz Dzhumalieva
Accountant
Naz has a bachelor's degree in accounting and brings with her 15 years of experience working with international and local non-profit organizations. Naz's most recent experience was Manager of Finance & Administration with Special Olympics BC. Naz loves to spend time in the gym, reading books, hiking, paddleboarding, and playing tennis. She is fluent in Russian and that she enjoys meeting new people, traveling, and trying different cuisines.