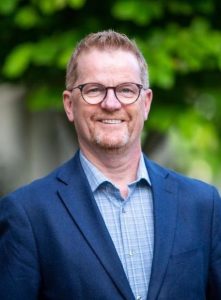 Terry Lake
CEO
Terry trained and practiced as a veterinarian and taught animal health technology before entering public life as an elected representative. He served as councillor and then Mayor of the City of Kamloops and then was elected Member of the Legislature for the riding of Kamloops North Thompson in 2009. He served as Minister of the Environment from 2011-2013 and Minister of Health from 2013-2017. He was awarded the Canadian Public Health Association Public Health Hero Award in 2017 for his groundbreaking work on the opioid overdose crisis. He is a recipient of the University of Saskatchewan Alumni Achievement Award and the British Columbia Veterinary Medical Association Award of Merit. Terry was VP of Corporate Social Responsibility for Hexo Corporation, one of Canada's largest cannabis producers from 2017-2019. Terry and his spouse Lisa have three grown daughters and live in Kamloops, British Columbia.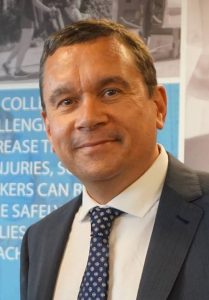 Mike Klassen
Vice President, Public Affairs
Mike served as president of the board of directors for PAL Vancouver, a unique social housing organization that supports the local creative and performing arts community. Mike's other previous board roles included serving as Vice-Chair of the Vancouver City Planning Commission, and as a director on the B.C. Small Business Roundtable. As the Executive Director of the Appellation Task Group, Mike led a province-wide industry consultation that led to significant regulatory reforms in B.C.'s wine and grape growing sector. As B.C. Director for the Canadian Federation of Independent Business (CFIB), Mike was recognized by Vancouver Sun business columnist Don Cayo for excellence in advocacy, citing his 'clear and credible' campaign leading a nine-member business coalition. Mike was later recognized with a Terry Biggar Award for his leadership. Mike is a UBC graduate (B. Arts studying English literature and political science), as well as being an avid runner, husband and parent.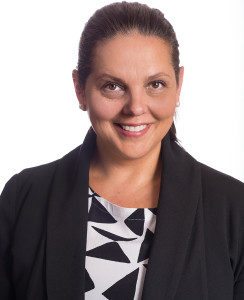 Cathy Szmaus
Vice President, Operations and Corporate Partnerships
Cathy has an extensive background in retail management and customer service, along with experience organizing political events at both the municipal and provincial levels. Before joining the Association, Cathy worked as a freelance writer and wrote a number of popular care provider profiles. She holds a Bachelor of Arts (English Literature) and a post-graduate diploma in Art History from the University of British Columbia. Not one to let her vacation days go unused, Cathy enjoys travelling across B.C. and abroad.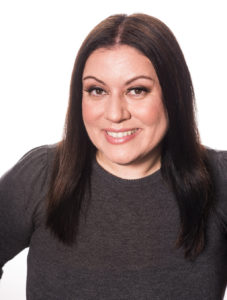 Snezana Ristovski
Director of Programs and Organizational Development
Snezana graduated from York University with a Specialized Honours in Public Policy & Administration as well as a Bachelor in Education. Snezana started off her career in the banking and insurance industries specializing in business analysis, project leadership, process reengineering, continuous improvements, managing operations and organizational change which lead her to a new-found passion in helping people develop, feel cared for, valued and respected as a people manager. Snezana then went on to attain her Chartered Professional in Human Resources (CPHR) designation. In her personal time, Snezana likes to take local road trips, adventure on hiking trails, travel abroad, pick up a few new dance steps, and play board games with family.
Rebecca Frederick
Director of EngAge BC
Rebecca is passionate about making B.C. better for seniors, and is committed to focusing on the issues and opportunities that face the continuing care sector. She comes to BC Care Providers Association from the Alzheimer Society of B.C. where she spent five years in a variety of roles, including leading the development and launch of the Society's Dementia-Friendly Communities initiative and managing the Advocacy & Education Department. Prior to that she completed her Master of Arts degree in Sociology, with a focus on health and aging, at the University of Victoria. When Rebecca isn't working she enjoys hiking, traveling and reading.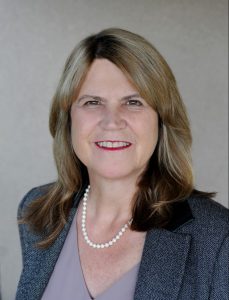 Cora Schupp
Director of Finance and Member Services
Cora brings extensive experience in many facets of accounting, business ownership, the private sector, manufacturing, retail and marketing. She was a joint recipient of the New Canadian Entrepreneur Awards in 1998 under the Service category, and a nominee for the Surrey Cultural Diversity Award of 2004. After successfully starting up and profitably running a floor maintenance company and a retail store selling janitorial products, she decided to become self-employed and use her expertise to help her clients with full cycle bookkeeping, reporting and analytics. After developing a full roster of clients, and becoming a published author ("Cleaning up in a Dirty Business" – a business guide), she decided to work for a non-profit organization that does good for the community. Cora and her husband Hans sing in two choirs, a bluegrass band, and play in a community string orchestra.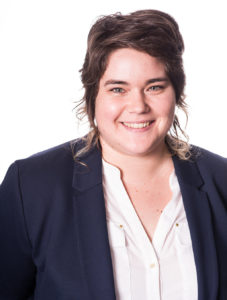 Lara Croll
Director of Policy Partnerships and Workforce Development
Originally from Abbotsford, Lara Croll holds a Master's in Public Policy from Simon Fraser University, and an undergraduate degree in Economics. Prior to joining the BCCPA team, Lara interned for the BC Care Providers Association in 2014, as well as working in the customer service industry for eight years. On weekends, Lara enjoys swimming, pottery, and volunteering for Watari Counselling and Services Society.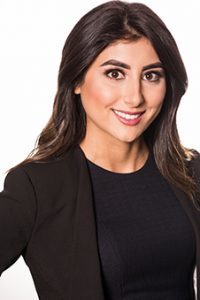 Marjahn O'Connor
Senior Manager, Programs
Marjahn comes to EngAge BC with a background working in both customer service and non-profit. She holds a Bachelor of Arts in international studies from Simon Fraser University, where she pursued a specialized concentration in international security and conflict. Prior to joining EngAge BC, Marjahn supported various workplace health and safety initiatives for B.C.'s continuing care sector as the Programs and Events Coordinator for SafeCare BC. In her spare time, you can likely find Marjahn at the gym, on the mountains, walking her dog, or attempting to travel the globe.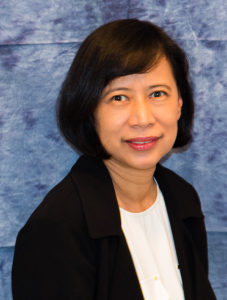 Marife Sonico
Executive Assistant and Board Secretariat
Marife gained her professional experience in administration, governance support and program coordination from working in various organizations in the non-profit sector. She came to BCCPA from the College of Dental Surgeons of B.C. where she provided administrative support to the Registrar/CEO's Office and the Board of Directors. Prior to that, she worked at Vantage Point moving progressively in different roles such as Workshops and Office Coordinator, Reporting Analyst, and Office Manager. In her spare time, she goes to the gym with her husband, son and daughter, after which they reverse the benefits of the activity by eating a hearty meal. Aside from her interest in seniors care, Marife is passionate about supporting children with autism to allow them to reach their full potential.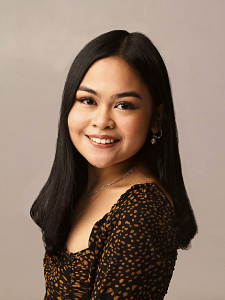 Jamie Lozano
Media and Communications Specialist
Jamie is a recent graduate with a BA in Sociology, minor in Political Science, from the University of British Columbia. She previously worked on a project with UBC Open Educational Resources where she helped develop accessible writing resources for first-year STEM students. Jamie volunteered at Mount St. Joseph hospital from which she has extensive experience in working with seniors in care, and brings a passion for seniors and making our system better for BC's older adults. In her free time, she enjoys reading, crocheting, and painting small landscapes for her friends.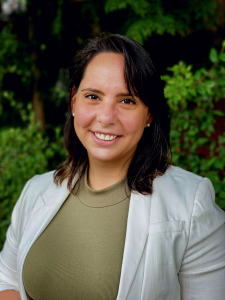 Andrea Mameri
Events and Administration Coordinator
Andrea holds a Bachelor of Arts (Sociology) from the University of British Columbia and a Public Relations Certificate from Simon Fraser University. Andrea has worked in catering sales and membership administration with the Terminal City Club, in events with the BC Children's Hospital Foundation and the Canadian Cancer Society, and managed marketing initiatives for local real estate company. In her spare time, Andrea enjoys petting any dog that crosses her path, ruining friendships over a game of Monopoly, eating ramen while re-watching all seasons of The Office, and reassuring her mom (who lives in Brazil) that she's ok.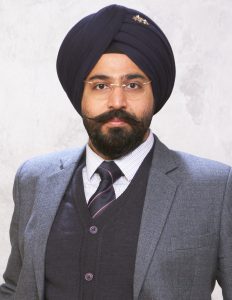 Abhijeet Singh
Energy Specialist
Abhijeet holds a Master of Engineering Leadership (MEL) in Clean Energy Engineering and brings his energy efficiency and renewable energy skills and experience.  Before joining the team, Abhijeet worked at Bosch GmbH, SHARC Energy, and SensorSuite Inc; during his tenure, he has worked on various carbon reduction capital projects that have helped him bolster his knowledge and understanding of building sustainability.  Abhijeet loves to spend time with his family and friends in his spare time. A few interesting facts about Abhijeet are that he is a half marathon runner, travel enthusiast, and always ready to meditate at the blessing of nature.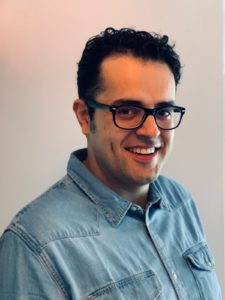 Farhad Jafari Basmenj
Learning and Employment Skills Facilitator
Farhad holds an MA in Education, BA in English Language and Literature and is currently completing a certificate in Instructional Design and Technology. Before joining the team, Farhad worked at the International Language Academy of Canada (ILAC) developing curriculum, teaching, and providing academic support, counseling, and feedback to adult learners. In his spare time, Farhad loves to spend time with his family and friends. A few interesting facts about Farhad are that he is an early bird and a morning gym-goer.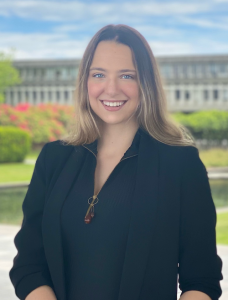 Melike Bilgin
Program Administrator
Melike is a recent graduate with a BA, Major in Psychology and Minor in Counselling & Human Development from Simon Fraser University. Melike's most recent experience is as an Assistant Manager at the Body Energy Club where she was able to train new recruits and provided consultation to clients on nutritional sales. Melike loves to spend time in the gym, volunteering, reading books, hiking, ice skating, and paddleboarding. A few interesting facts about Melike is that she is fluent in Turkish and that she enjoys meeting new people and exploring new places and different cuisines.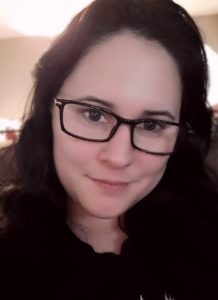 Jessica Whitecotton
Programs Accounts Coordinator
Jessica is a Certified Bookkeeper from the Institute of Professional Bookkeepers of Canada and brings her client experience as a contractor in her own business and other service sectors working with several different accounting packages and office software. She enjoys spare time activities with her family, camping and fishing. Jessica rides ATVs and has a strong passion for reading.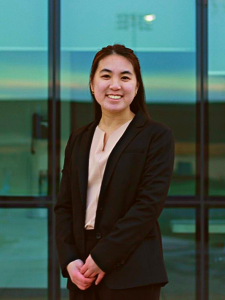 Jessica Wang
Policy and Research Assistant
Jessica is current a student at SFU (Simon Fraser University) completing her Bachelors of Science in the faculty of Health Sciences. Some of her previous experience includes a research assistant position at the UBC in the Department of Emergency Medicine, as well as a volunteer at the Richmond Hospital Emergency Department. Jessica impressed us with her recent coursework and research focusing on the Canadian Health Care system, including looking at the potential impacts of Pharmacare, the shortcomings of the Canadian health care system and the influence of COVID-19 on long-term care homes.