Quality of Life in Seniors' Care
Welcome to BCCPA's Quality of Life Framework page. With the framework, the aim of the Quality committee to promote a quality of life-oriented culture in all seniors living and wellness settings—including in home care, independent and assisted living, and in long-term care. Click here to access the Quality of Life Framework.
We invite your feedback on this resource, and will welcome your ideas and suggestions on how to make The Best Day Possible a reality for B.C. seniors in care.
Feedback Form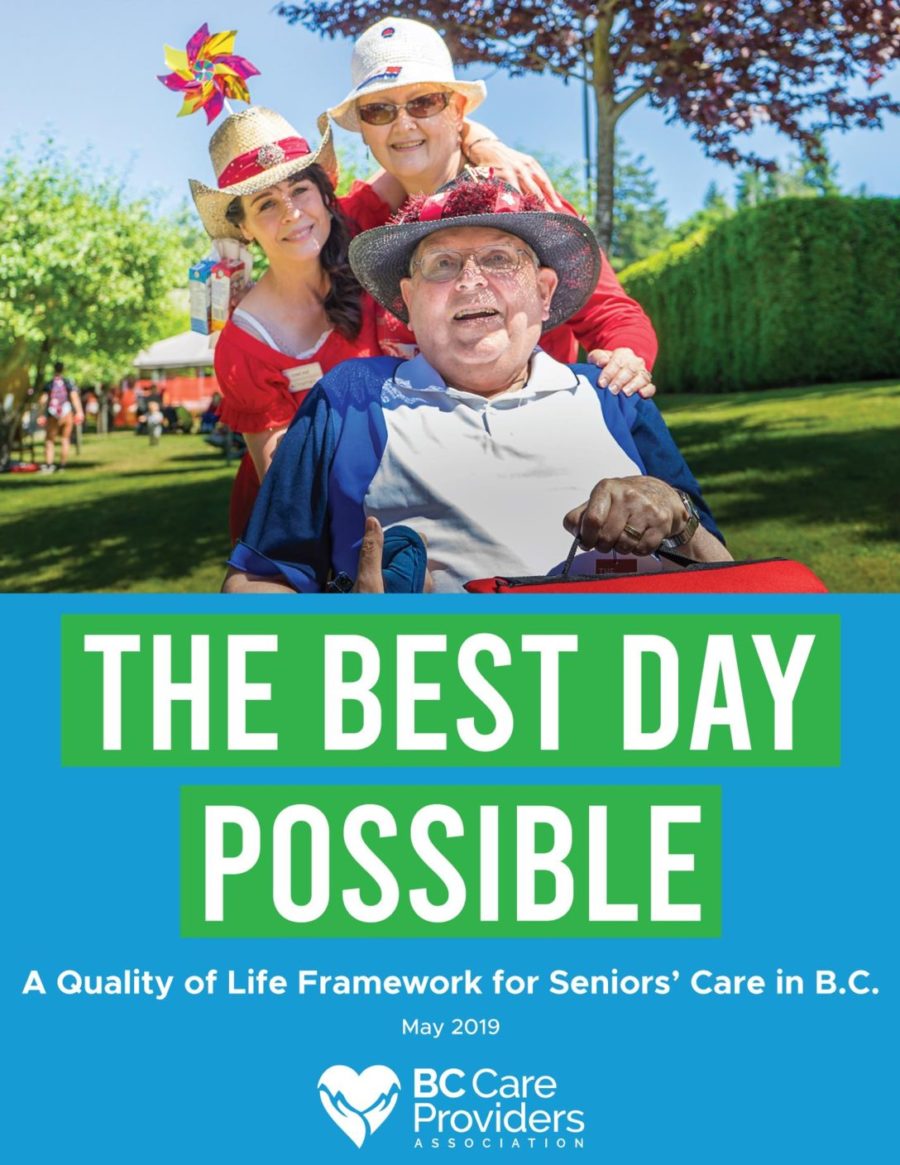 We debuted our convenient pocketbook version of the Quality of Life Framework at BCCPA's 2019 conference. Copies of the pocketbook are still available in limited quantities.
Click the image above to access the full printable version of the framework, or right click this link to download a copy.