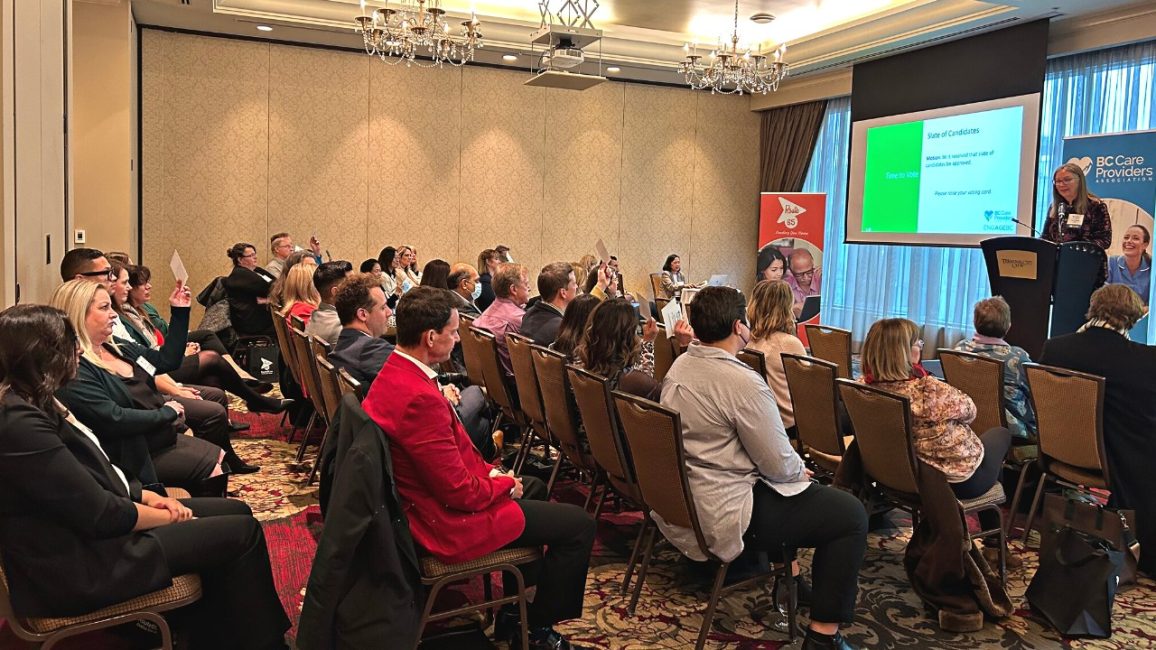 The Board of Directors of BC Care Providers Association (BCCPA) gives notice that the 2023 Annual General Meeting will take place on Tuesday, December 5, 2023 at 1:00pm at the Terminal City Club in Downtown Vancouver. Registration begins at 12:30pm.
Board President Ron Pike and CEO Terry Lake will be providing an update to members on the association's key accomplishments and plans for the coming year. The AGM agenda and other relevant documents are being provided on the password protected Member365 platform. We request that all members visit the AGM workspace in M365 in order to review the AGM package in advance of the meeting.
All BCCPA/EngAge BC members are invited to attend. However, only designates of our service provider members will be permitted to vote. If you are unable to attend the AGM and wish to send a representative to vote on your behalf, please fill out the proxy form by November 28th, 2023.
Any questions may be directed to Marife Sonico, Manager-Board Relations.
Please register for the AGM here.
Immediately following the AGM, BCCPA is hosting a Member Holiday Party. If you wish to attend the party, please register here.