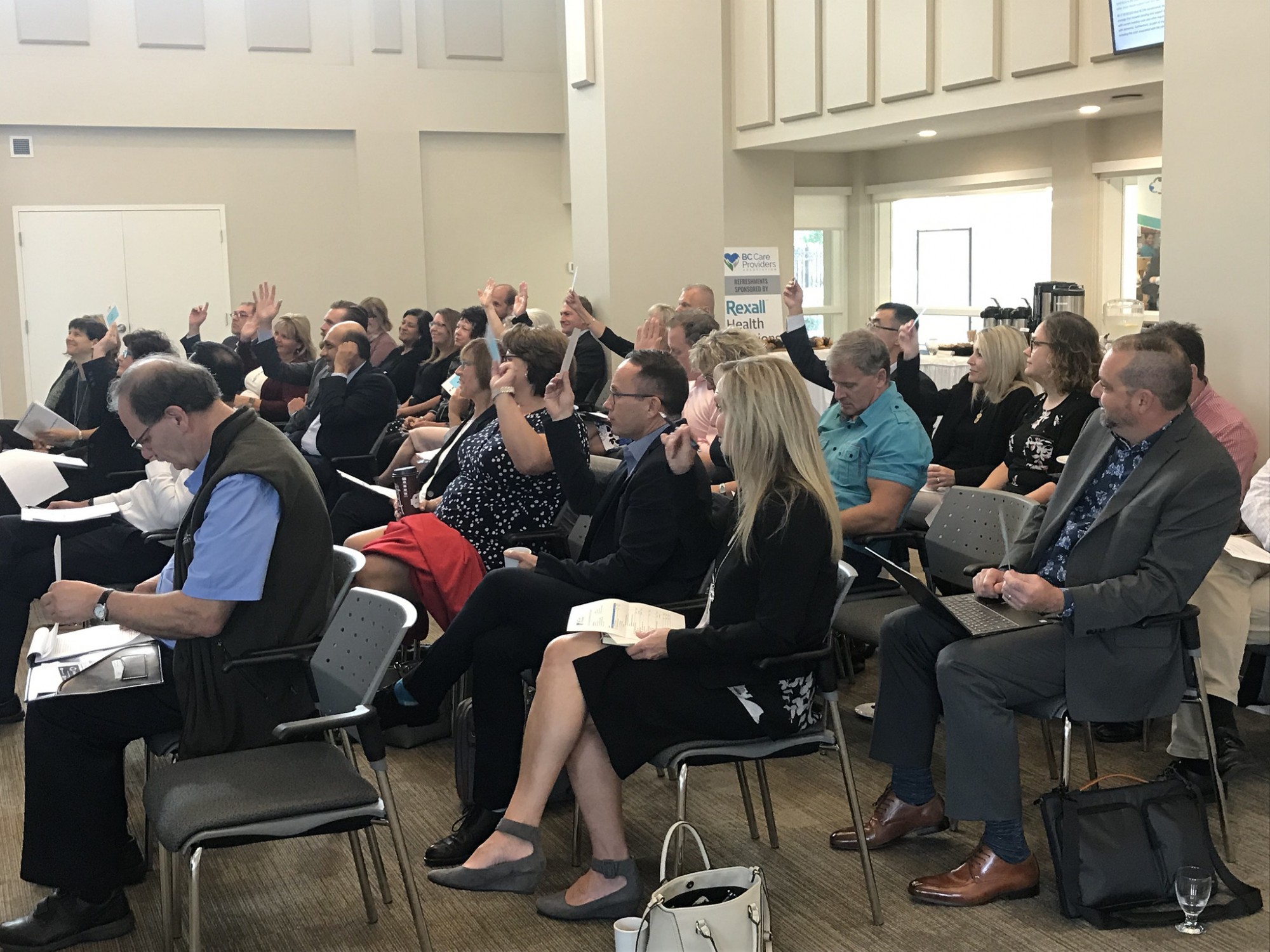 BC Care Providers Association will hold its Annual General Meeting in-person on December 6th, 2022 where members will be updated on last year's key accomplishments and future plans for the organization.
All members are invited to attend, however, only designates of our service provider members will be permitted to vote.
Save the Date: 2022 BCCPA AGM
Date: December 6th, 2022
Time: 1:00pm – 2:00pm
Where: Terminal City Club (837 W Hastings Street, Vancouver, BC V6C 1B6)
Registration will open October 11th, 2022
Any questions may be directed to Marife Sonico, Manager Board Relations: marife@bccare.ca
We will be hosting a Holiday Party after the AGM from 2:00-4:00 pm in the Metropolitan Ballroom of the Terminal City Club. A separate registration will be required.