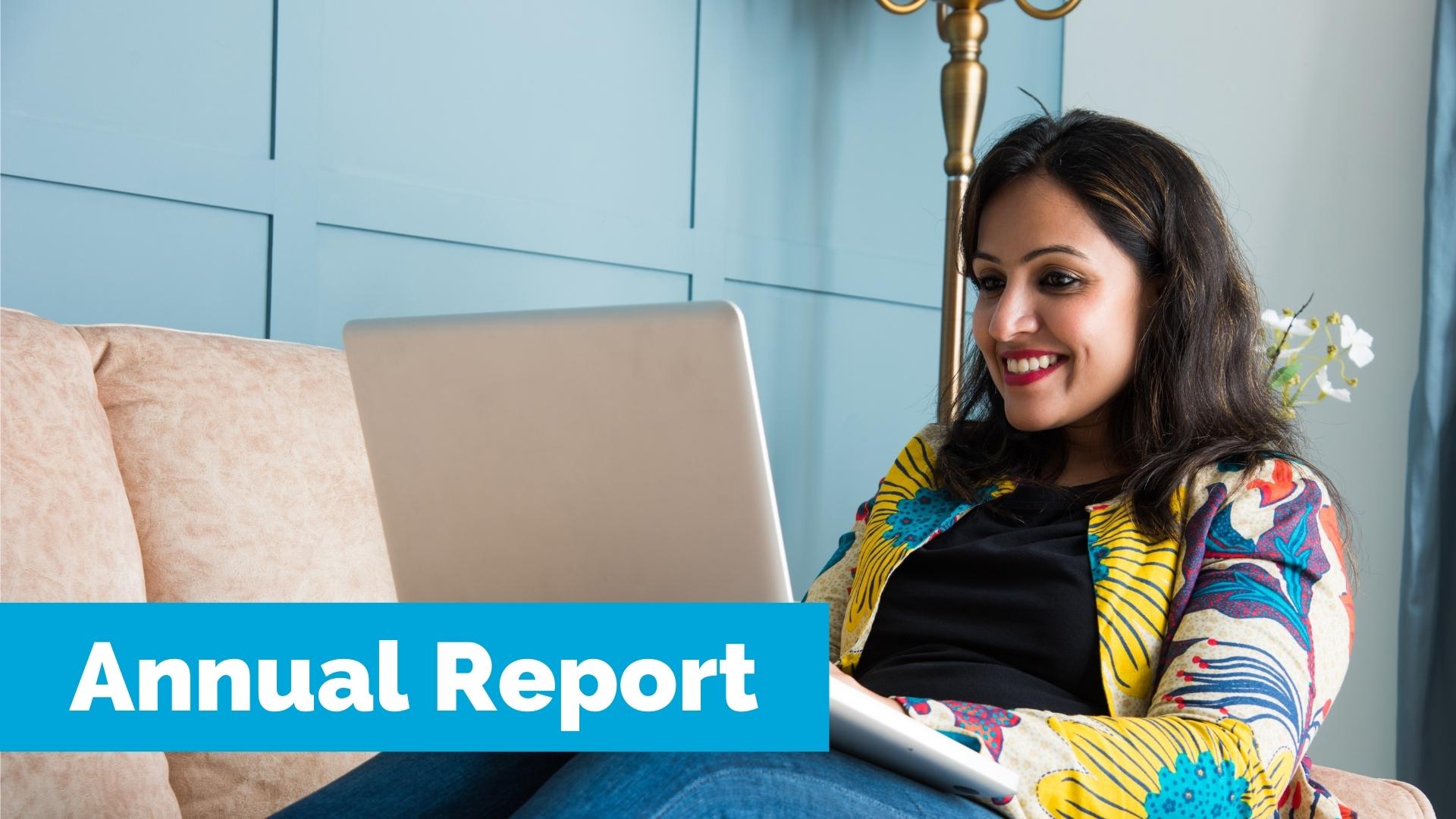 BC Care Providers Association has been the leading voice for B.C.'s continuing care sector since 1977. Along with EngAge BC, our membership now encompasses over 430 sites and organizations across the seniors' living and care continuum. This includes long-term care, assisted living, independent living, and home health operators, in addition to commercial members that support the sector.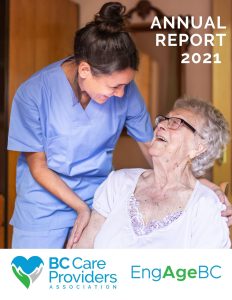 Our 2021 Annual Report outlines how we have continued to grow the Association's membership, launch and deliver numerous new programs and services to meet the needs of our members, and adapt the way we deliver events and offer education – all while responding to the biggest challenge to ever face the sector, COVID-19. Over the last year our determined efforts have included strong advocacy on health human resources and other critical issues, and hundreds of media interviews to represent the views of our members.
The 2021 Annual Report is the first of its kind in the Association's long history. Hardcopies have been made available to our members and reports have been distributed to leading figures in the sector.
Download the 2021 Annual Report
Click the image to access the full printable version of the report, or click here.