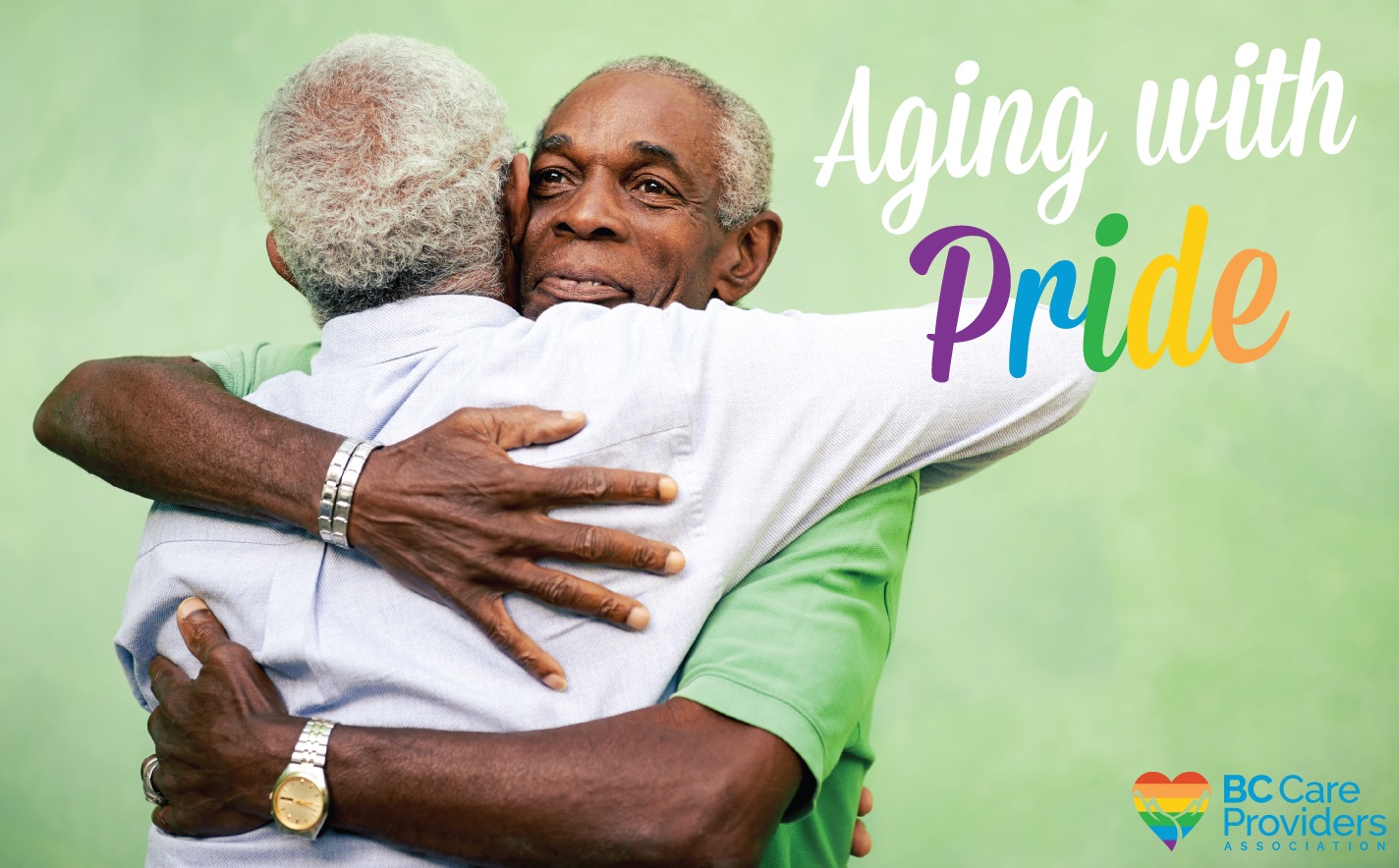 About Aging with Pride
Together with our partners, BC Care Providers Association and EngAge BC are working with seniors' living and wellness operators to help improve LGBTQ2+ competency across the sector.
This page includes background information and resources, which can be used by operators, or shared with the people you support.
Why does LGBTQ2+ competency matter?
Although finding accurate statistics can be challenging, it is estimated that anywhere between three and 10 per cent of the population are lesbian, gay, bisexual, queer, two-spirited, or transgender. Many LGBTQ2+ seniors are fearful of entering seniors' living residences or care homes because they feel that they will have to hide their sexuality or moderate their gender expression.
Letting LGBTQ2+ seniors know your organization is inclusive
It is important to celebrate LGBTQ2+ competency and let potential clients know that they can expect to be supported in a way that feels safe and inclusive.
EngAge BC's Route 65 free online search service includes a way for operators to indicate that they are LGBTQ2+ inclusive. By activating a pride icon on their listing, operators can let seniors who are searching for seniors' living options in B.C. know that they, at minimum, have the following in place:

Foundational and on-going training and education on working with older adults who identify as LGBTQ2+. This should include education which is built into the organization's on-boarding process.

A system in place to review forms, policies and procedures and address any overt or covert discrimination or marginalization (e.g., binary gender options).

Hiring and employment efforts to ensure that the organization's staff reflect the diversity of the community being served.
A visible statement of support for the LGBTQ2+ community. This can include a mandate, a client rights statement or anti-discrimination policy.

An accessible mechanism for input from LGBTQ2+ clients, including programming, quality of care, etc.

A system in place which allows the organization to proactively address incidents or experiences of discrimination or marginalization should they occur.
Resources for seniors living and wellness operators
Below are resources which might be helpful in building your organization's competency or supporting clients. Know of a great resource? Let us know!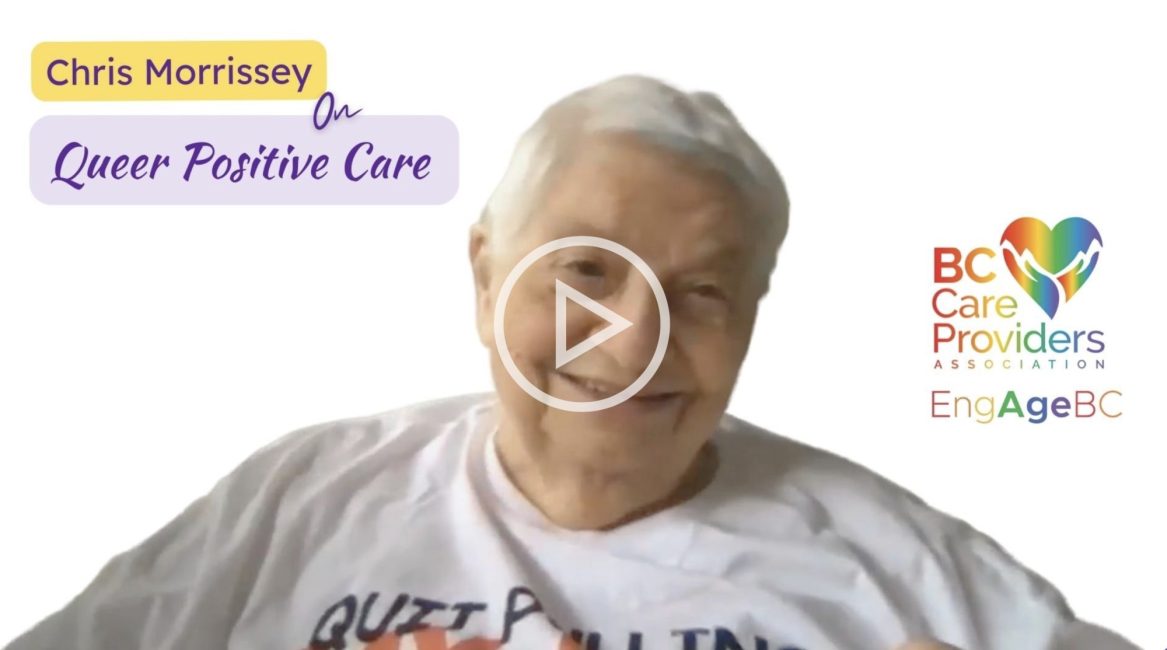 BCCPA and EngAge BC have featured web content throughout June to celebrate #PrideMonth and we are wrapping up the end of the month with an exclusive video feature resulting from our ongoing Aging with Pride collaborations with Dignity Seniors Society.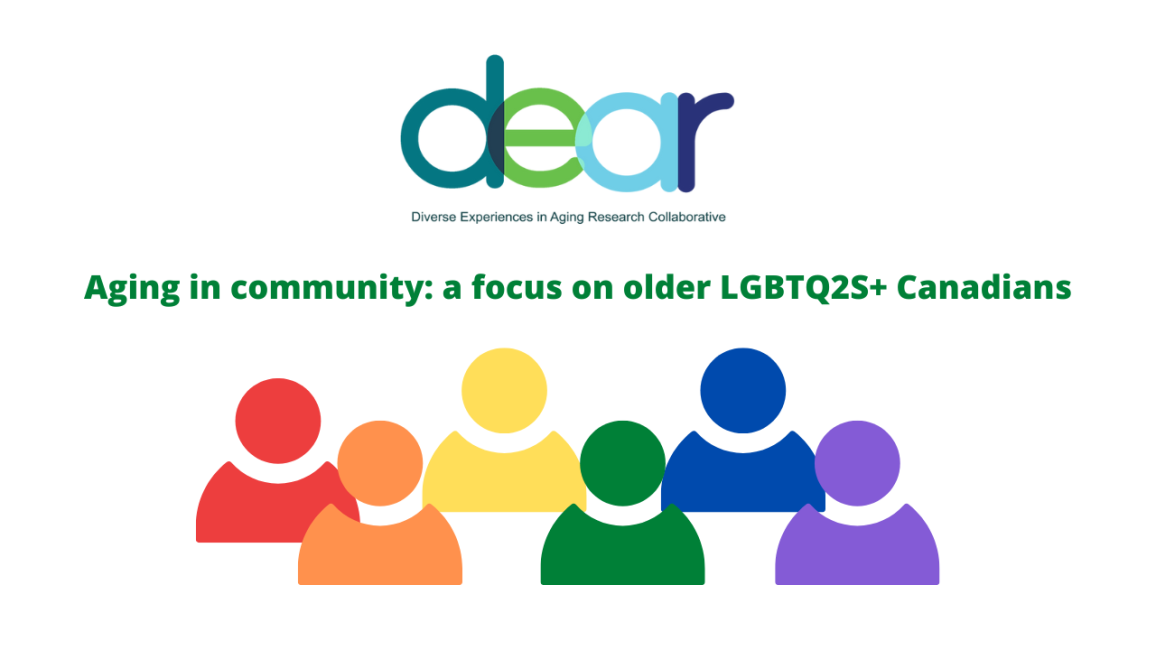 Throughout Pride Month, BCCPA and EngAge BC celebrates older adults in the LGBTQ2S+ community and recognizes both the achievements they have made, and the barriers they continue to face. Across the country, many projects and initiatives are looking at the experiences of Queer older adults, and aiming to make positive changes.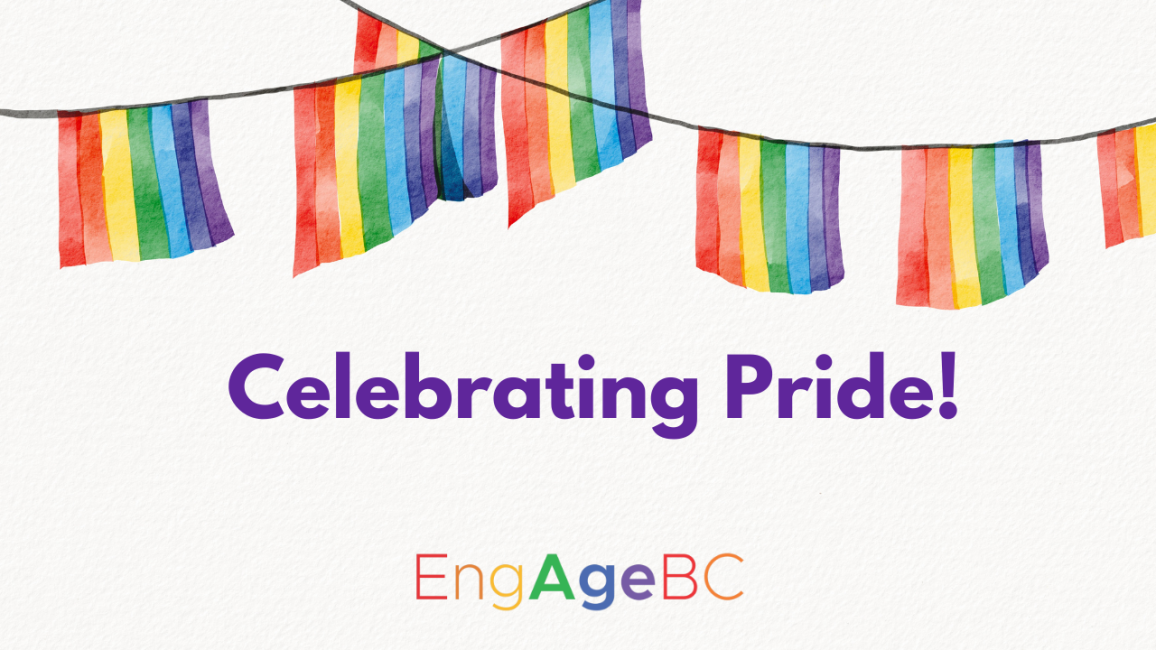 June is pride month. Hosting Pride events can be a valuable way to build community in your independent living residence, and to show 2SLGBTQ+ clients that they are seen, supported, and included. EngAge BC has come up with some ways to celebrate Pride and to mark the achievements of decades of advocacy by the Queer community.