Continuing Care Hubs: Placing seniors at the heart of B.C.'s communities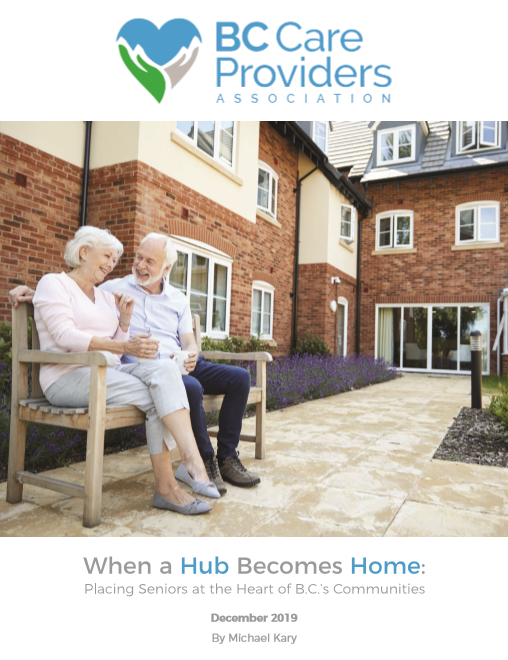 Through its latest report, titled When a Hub Becomes Home: Placing Seniors at the Heart of B.C.'s Communities, BC Care Providers Association (BCCPA) aims to expand a conversation among provincial and local government policymakers, care providers and those who design our cities and transportation systems, by combining the principles of healthcare delivery and community planning in the creation of "Continuing Care Hubs."
In various policy papers, BCCPA has advocated for the development of Continuing Care Hubs which would link seniors to both medical and non-medical services in their communities, and keep them more active and socially connected.
"Soon, over one million British Columbians will be age 65 or higher," says previous BCCPA CEO, Daniel Fontaine. "It is therefore critical that communities all over B.C. are as well-suited to the needs of older adults as possible. Continuing Care Hubs can mitigate the health impacts of social isolation and reduced mobility by keeping seniors well-connected to their communities, family members and companions, and to the services they depend upon."


Victoria Continuing Care Hub Group
A hypothetical care hub model situated in Victoria, B.C. is described on page 54 of When a Hub Becomes Home: Placing Seniors at the Heart of B.C.'s Communities. In this example, five care homes have organized a care hub which provides a wide array of services and supports to seniors living in long-term care and in the community.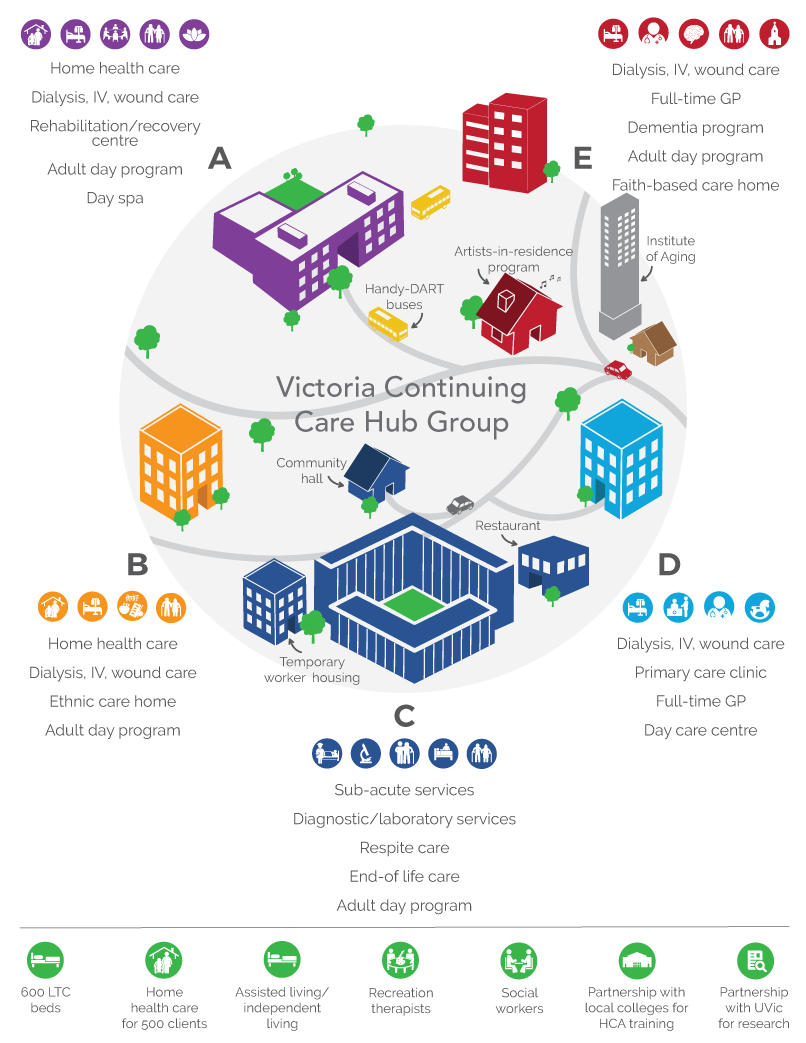 The report also includes a scenario where a fictional senior named Betty, who lives at home, receives numerous services and programs through the Victoria Continuing Care Hub Group.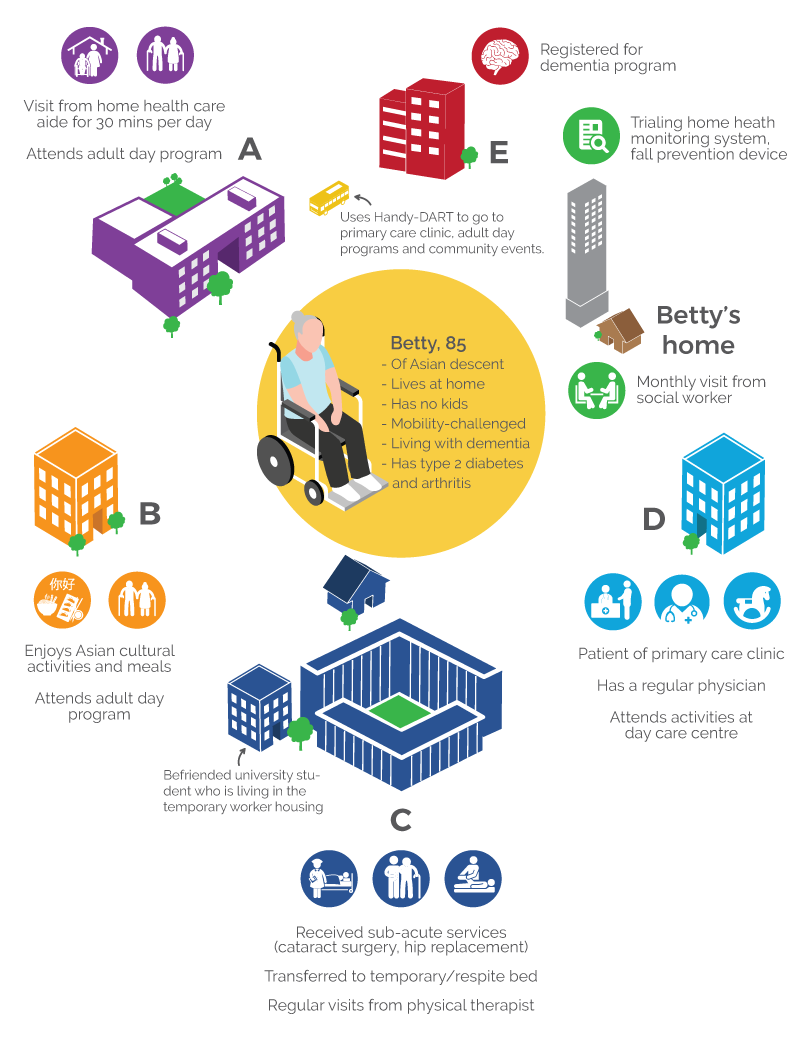 Kelowna Forum: Creating Communities of Care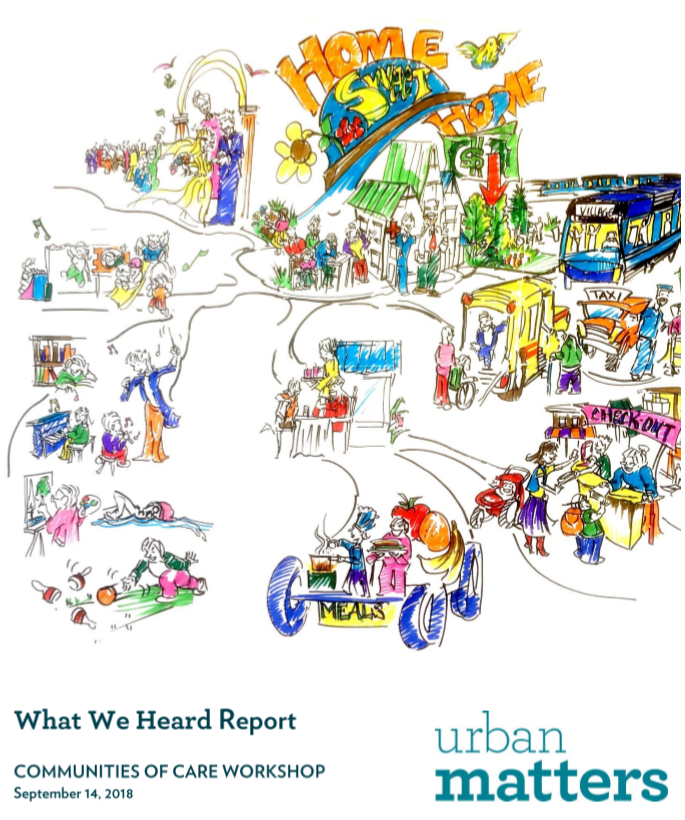 The Kelowna Forum, which took place on September 13, 2018, largely focused on the community non-medical services model, and brought together a diverse group of 35 stakeholders representing local government, non-profit and social housing, public transportation, health care, First Nations, finance, planning and engineering, utility companies, and seniors care providers.
In particular, it was a timely dialogue focusing on how communities can better integrate seniors care among complementary services and amenities — the aim being to establish "care hubs" that improve quality of life for people in care, support care workers by providing housing options and child care, and reduce the health impacts of social isolation by building stronger networks and mobility among families.
Kelowna Forum Photo Gallery
Community Consultations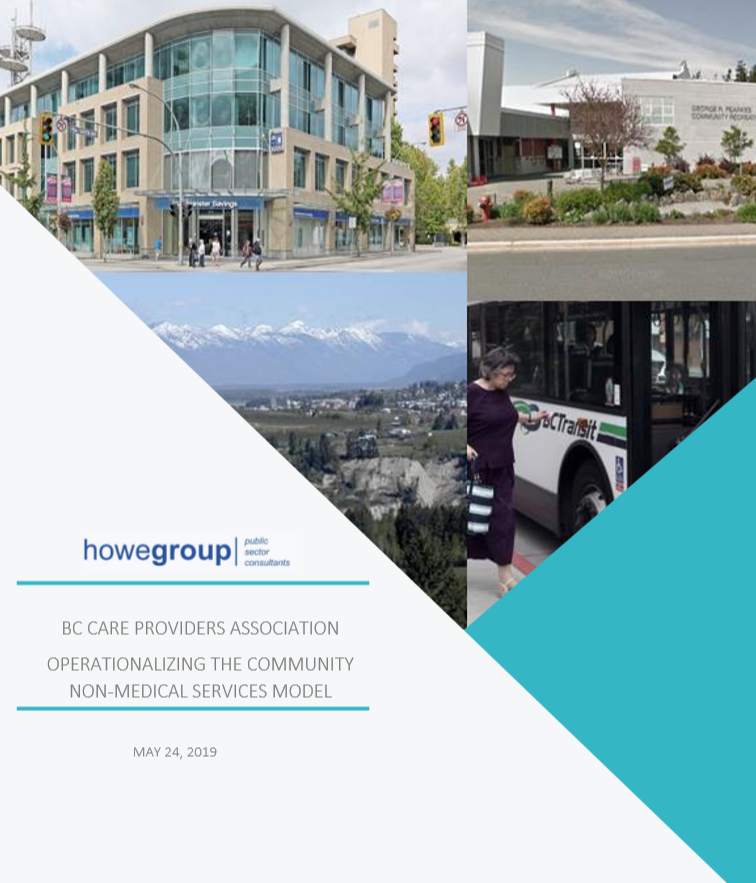 Following the Kelowna event, BCCPA enlisted Howegroup Consulting to conduct extensive community consultations.
Input was sought from stakeholders which included seniors, municipalities, health authorities, care providers,
community partners, transit and developers on barriers and factors that would support the practical
design and delivery of continuing care with community-based non-medical services.
The approach for this work consisted of meetings with BCCPA leadership, including the Emerging Issues
and Policy Committee (EIPC), 21 interviews, two focus groups with community stakeholders, and three
focus groups with seniors.
A summary report of the consultations can be found here.