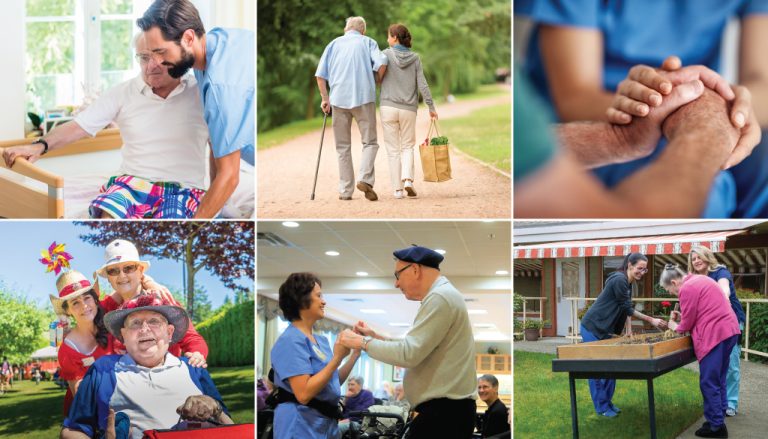 Working to meet B.C.'s seniors care staffing needs
British Columbia's continuing care sector is in the midst of a health human resources crisis. This page is a resource for workers, employers, and students interested in seniors' care careers.
Become a Health Care Hero!
Choose a career in seniors care & living: You will provide support to frail and elderly clients, while helping them to maintain a level of independence and improving their quality of life.
Be a Health Care Hero—British Columbia needs health care heroes like you. Care for frail and elderly seniors that need your help during this challenging time.
Enjoy A Rewarding Career—Caring for seniors is a fulfilling profession that matters. You can make a difference ever day and build meaningful relationships with your residents and clients.
Job Opportunities—Find job opportunities in every community in B.C. and beyond. Over the next ten years, British Columbia will need 30,000 new seniors care and living workers like you.
Flexible Employment Options—Casual, part-time, or full-time work schedules are available with a variety of flexible options. Choose from day, evening, night and week-end shift schedules.
Choose Your Care Setting—Seniors' care and living workers are employed in a many work environments in BC, including long-term care homes, assisted living residences, retirement homes, and in home and community support.
Competitive Pay & Benefits—Earn a living wage, with wages beginning at $21 per hour, with benefits.
Earn while you learn—Gain valuable experience in non-clinical support roles while studying to achieve your dream career as a care aide, nurse or allied health professional. There are many career paths available in this sector.


Start your new career today. Visit our FAQ section down below to learn more.
Frequently Asked Questions
BCCPA Partnerships
Health Care Assistant Training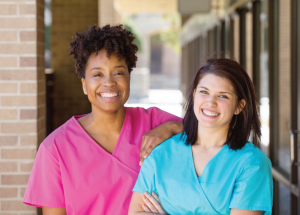 With funding from the Canada-British Columbia Workforce Development Agreement, BC Care Providers Association (BCCPA) is offering Health Care Assistant (HCA) training in communities across B.C. Training is delivered in partnership with our educational partners Discovery Community College, Stenberg College, and SafeCare BC. BCCPA will cover the entire cost of tuition for participants, as well as provide financial supports for some living expenses (may include travel, childcare, personal protective equipment and/or technology for online learning). Program participants will receive skills training by way of the provincially approved curriculum for HCAs. The HCA program is delivered through a hybrid model, with theory delivered virtually, and the lab skills, clinical placements and practicums delivered in-person. Enhanced health and safety training delivered by SafeCare BC will help program graduates learn the skills that they need to stay safe at work. Training may include infection prevention and control, dementia education, safe resident handling, and violence prevention.
Learn if you are eligible for our HCA program today.
BCCPA Reports & Resources
Worker Stories
Browse the video playlist to hear about careers in seniors care.