Earlier this week Federal Health Minister Rona Ambrose and her provincial and territorial counterparts gathered to discuss co-operation on some of the country's most pressing health-care issues. A key priority of the meeting was to discuss the impact of dementia in Canada.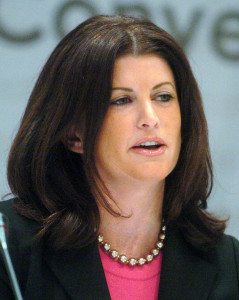 Coming out of the meeting was the important decision to develop a National Dementia Strategy. Ambrose called the announcement within its "early stages," but she added it's good news as the country prepares to deal with an an aging population coupled with the increasing prevalence of dementia.
As a member of the Canadian Alliance for Long Term Care (CALTC), the BCCPA is pleased to support a letter sent from CALTC to the Federal Minister earlier today. The letter extends appreciation to Ambrose for her government's commitment to develop a dementia strategy. CALTC has also requested a formal meeting with the Minister to discuss what role the continuing care sector can play in helping to support the initiative. 
"The decision to develop a National Dementia Strategy comes as great news for British Columbians and everyone living with or impacted by dementia," says Daniel Fontaine, CEO, BCCPA. " It has remained a strong area of advocacy for us over this past year. The BCCPA is proud to support the advancement of a National Dementia Strategy and we remain committed to working toward finding a cure for the disease."
BCCPA Publishes Op-Ed in Vancouver Sun
Prior to the Health Ministers meeting, the Vancouver Sun also published an Op-Ed by the BCCPA. The opinion piece titled, National Dementia Strategy Urgently Needed: Affliction is Sure to Affect  More, outlined the urgency of a National Dementia Strategy for Canada. The article explored both the social and financial benefits of adopting a nation-wide strategy to combat dementia and related illnesses.
Earlier this year, the BC Care Providers Association also hosted a plenary discussion at its sold out annual conference titled, National Dementia Strategy: What Are We Waiting For?. The blue ribbon panel featured key leaders in dementia research including Claude Gravelle, Member of Parliament (Nickel Belt), and Mimi Lowi-Young, CEO, Alzheimer Society of Canada.
Read the full letter to Federal health Minister Rona Ambrose below.
+++

October 3, 2014
Honourable Rona Ambrose
Federal Minister of Health
Room 613, East Block
Ottawa, Ontario K1A 0A6
Dear Minister Ambrose,
On behalf of the Canadian Alliance for Long Term Care (CALTC), I would like to extend our appreciation to you for your commitment to developing a National Dementia Strategy with the goal of improving care for seniors across the country.
CALTC is a national organization representing long term care providers that deliver publicly-funded health care services for seniors across Canada. CALTC members deliver quality care to Canada's most vulnerable seniors each day, as well as deliver home support services and care for younger disabled adults.
According to the Alzheimer Society of Canada, currently almost 15% of Canadians aged 65 and older (approximately
750,000 total) are living with some form of cognitive impairment. As we experience the aging of Canada's "baby boomer" population, we can expect this number to continue to increase. By 2031, it is expected that 1.4 million Canadians will be living with dementia, demonstrating the urgent need for a National Dementia Strategy.
As experts in continuing care and seniors' issues across Canada, CALTC is eager for an opportunity to meet with you to discuss how we can work with you to help you achieve your goals.
Thank you again for your commitment to advancing the delivery of safe, quality care for seniors across the country. We look forward to working with you on the development of this strategy.
Sincerely,

Candace Chartier
Board Chair
Canadian Alliance for Long Term Care
Cc:
Hon. Steve Kent, Newfoundland and Labrador Minister of Health and Community Services
Hon. Doug Currie, Prince Edward Island Minister of Health and Wellness
Hon. Leo Glavine, Nova Scotia Minister of Health and Wellness
Hon. Hugh Flemming, Q.C., New Brunswick Minister of Health and Attorney General
Mr. Gaétan Barrette, Québec Minister of Health and Social Services Hon. Dr. Eric Hoskins, Ontario Minister of Health and Long-Term Care Ms. Erin Selby, Manitoba Minister of Health
Hon. Dustin Duncan, Saskatchewan Minister of Health
Hon. Stephen Mandel, Alberta Minister of Health
Hon. Terry Lake, British Columbia Minister of Health
Hon. Doug Graham, Yukon Minister of Health and Social Services
Mr. Glen Abernethy, Northwest Territories Minister of Health and Social Services
Hon. Monica Ell, Nunavut Minister of Health