SafeCare BC, the new workplace safety association for BC's continuing care sector, is looking for the first Executive Director to pave the way for this exciting new organization to enhance the health and safety of workers in our long term care sector. Co-located with the BC Care Providers Association, this role offers unique opportunities for leadership and collaboration with provincial stakeholders to promote safe and healthy workplaces.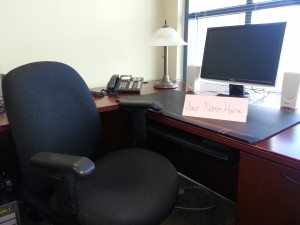 "A Hiring Committee has been established and we're actively seeking an Executive Director through a variety of professional and social media channels", says Daniel Fontaine, BCCPA CEO.
BCCPA is planning to have interviews completed before the end of this year and hoping to find an Executive Director for January 2014. "We've been busy cleaning out an extra office in preparation", says Fontaine, "and we're looking forward to the hiring process being completed and to working with the new Executive Director."
Just recently the BCCPA Board established an Implementation Working Group for SafeCare BC. It is comprised of representatives from BCCPA, the Denominational Health Association (DHA) and WorkSafe BC. Its goal is to ensure the new organization is up and running as soon as possible. BCCPA is also undertaking a best practice review and training needs assessment to ensure an evidence based foundation is created for SafeCare BC in time for its official launch in 2014.
To learn more about SafeCare BC, please visit www.safecarebc.ca or call 604-630-5572. To apply please submit a cover letter, with available start date and salary expectations and CV (max 5 pages) to info@safecarebc.ca by no later than November 8th, 2013.