MEMBERS ONLY: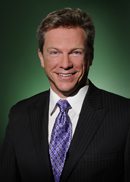 In my first column—Savy Story Telling Through PR—I talked about using media relations to build reputation. I advised sector members to become the trusted experts on the seniors care sector to build the reputation of your company and the sector.
Nice idea. But how?
Several recent articles in major daily newspapers illustrate one well-executed tactic that garnered major media coverage and delivered a message from the Canadian Medical Association (CMA) to the general public right across the country.
Timed to coincide with the opening of the CMA's Annual General Meeting in Calgary, an Ipsos Ried poll asked 1000 Canadians questions about our health care. The poll is an annual "Report Card" the CMA has been commissioning since 2001.

The poll was accompanied by a news release from the CMA, just in case anyone missed the point: approximately 9 out of 10 (93%) Canadians believe Canada needs a pan-Canadian strategy for seniors health care at home, hospitals, hospices and long-term facilities.
"The anxiety Canadians have about health care in their so-called golden years is both real and well-founded," Dr. Reid (outgoing CMA President) added. "Let there be no doubt that a national strategy for seniors health care should be a federal priority."
 The poll and release were the basis for a number of articles:
Message delivered. Most people reading the stories will believe the information to be credible and will not be aware that it was all arranged by the CMA.
Polls are a great tactic because the media love them. They will likely cover the release of any credible poll, assuming the issue is of interest to a substantial percentage of their audience, or has surprising findings or is just quirky.
The trick is to find the right question to deliver your message and to have well trained spokespeople ready to deliver that message in front of reporters when they call.
Could a poll deliver your message to your audience? It is just one example of the PR tactics available to you.
– Written by Michael Davis, Reputations Corporation (commercial member). Michael writes a regular column exclusively for BCCPA members regarding the issue of media and public relations.