Following our previous nominee announcements for the Care Provider of the Year Award in Long-term Care, we are pleased to announce the few final nominees in this category. The Care Provider of the Year Award is an opportunity to acknowledge care providers who have demonstrated a commitment to excellence in delivering care to residents.
Elizabeth (Betty) Lussier – Elim Village
Betty has been a Registered Care Aide (RCA) since 1980 and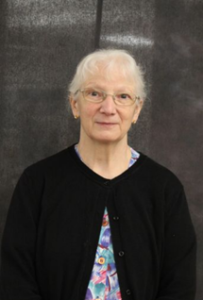 loves to be able to help residents at Elim Village to make even a small positive impact on their lives. For Betty, she feels it is an honor to be able to be a part of their lives. Her advice to new RCAs is to "love their work, to take care of our residents as if they are family, which they really are. They are a very important part of our lives." She also advises them to take good care of themselves and also work with safety for the residents and themselves.
Betty's job as an RCA is her life's mission, an unwavering commitment to better the lives of people under her care. And while she excellently discharges the day-to-day care that addressed the physical needs of residents in the facility, what stands out is her ability to attend to the psychosocial needs of residents thereby boosting their morale and independence. In light of this, residents are empowered to live the remaining years as meaningfully as in their younger days which, in essence, is a noble goal in seniors care but one that is very difficult to achieve. In the over 40 years that Betty has served, she has gotten even better, has remained tireless and steadfast in her commitment.
From residents:
"I seem to be lost for words to describe her. She is one in a million. She is caring, gentle, does everything you may possibly need. Betty is funny, goes above and beyond the scope of her job and these laudable traits just go on and on and on….." – Ann
"How do I start? Betty is a beautiful person inside and out, a fantastic, caring, loving RCA who loves her job and does her best for each individual. She's fun to be around and has a great sense of humor, making life more enjoyable and bearable. I miss her when she's not around, although she never misses work unless physically unable. For 12 1/2 years,  I am one of the lucky ones to have her as a caregiver. She never forgets, she never fails. I love her with all my heart and that goes for most of the residents here." – Rena
"Betty is empathetic, she shares herself with you. She cares unconditionally and deals with me on person-to-person level. I see that she totally loves her job, remains focused and makes me feel SPECIAL. She gives her ALL and brings out the best in me. She is in a class of her own." – Joanne
Tracy Moss – Baptist Housing VSC
Tracey Moss is a dedicated Resident Care Assistant at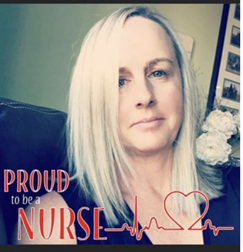 Baptist Housing VSC. She is selfless in nature, answering any bell whether resident is under her care or not. Tracy makes sure she speaks to all residents in a kind and caring manner and is able to adopt her demeanour, mannerism and humour whether resident is cognitive, with dementia or Alzheimer's.
Tracey is dedicated to the best quality of care for residents. For example, Tracy packs and moves personal belongings and furniture of residents needing to move whether they're discharged or moving to a different suite. During the colder months, Tracy sprinkles salt on the walkway to prevent residents from slipping. Tracy ensures the clean utilities room are equipped and dirty utilities are clean, as well as declutters common areas if there's a hazard. Her commitment to residents shines through in her role at Baptist Housing VSC.
"I was anxious after Being away for 5 months from my injuries. Seeing Tracy here, I feel a lot better. Clare Smith says she is so kind to the residents and to everyone." – Grace Benczik
"She's like a guardian angel, roaming the halls and she's always asking if I'm alright." – Flor Sanchez
"She's the best advocate for residents on a holistic level." – Aubrey Knapik,
"You can ask [her] for anything, and you can count on her to be there, rain or shine." – Sandra McCormick
 Amanda Laloudakis – Lakeview Lodge
Amanda has been a Recreation Aide with Lakeview Lodge for several years.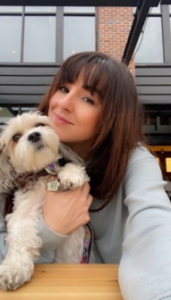 Her amazing patience, kindness and empathy for residents and families dealing with dementia is beyond reproach. Amanda's creativity in designing programs that both enrich the lives of the residents she cares for, and simultaneously providing a calm, gentle and nurturing environment that allows our residents to cultivate happiness in their daily lives.
Amanda always brings her canine companion, Kookla, with her, and you can tell by the smiles of our residents and families when Amanda is working. Amanda is able to create connections and meaningful relationships with residents who may not remember her but love her in the moment.
"I know when I come on shift in the evening that if Amanda is working that the residents will be happier, calmer and display less behaviors throughout the evening. When I saw Amanda, I knew it would be a good shift." – Nurse
"Several family members routinely mention that Amanda is and angel and that they trust her in every way with their most precious family members. Amanda is sweet, energetic, and kind, will go shopping for them to provide treats when families aren't able to." – her nominator, Gloria Kron, Recreation Aide
BC Care Provider of the Year | Long Term Care Award is sponsored by: