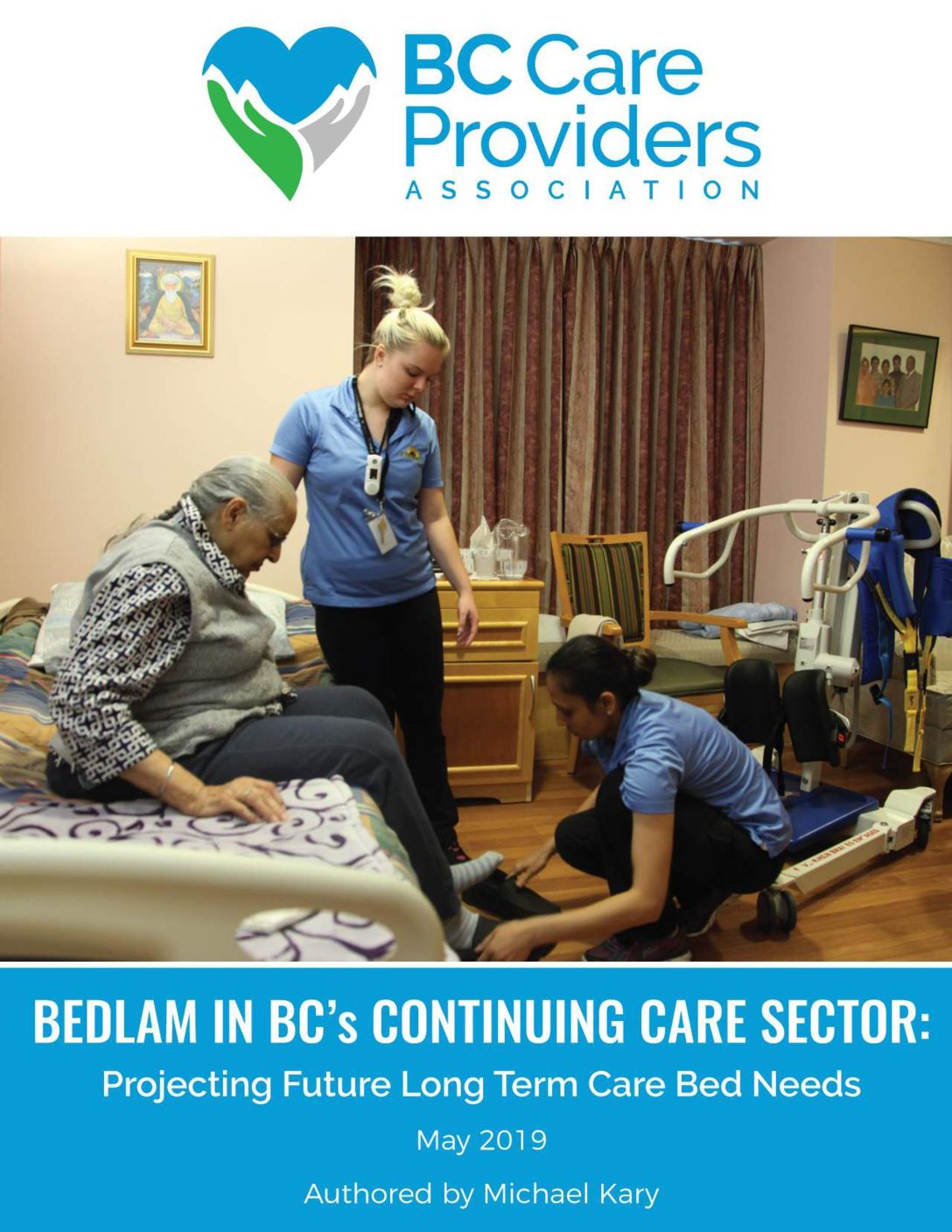 Canada's largest circulation national daily newspaper The Globe and Mail today featured BCCPA's most recent report on the dramatic projections for growth in long-term care. Health columnist André Picard – in a story fittingly timed to be released on the final day of the #BCCPA2019 annual conference – has written "Bedlam over beds: We can no longer ignore our long-term-care crisis" (available for digital subscribers).
Picard writes:
Bedlam.

That is the perfect descriptor of the state of long-term care in Canada today.

The bulge of aging baby boomers, combined with head-in-the-sand planning and a lack of investment in care homes has resulted in mind-boggling wait lists, crumbling infrastructure and catastrophic staffing shortages.

And it's only going to get worse.

A new report from the BC Care Providers Association, titled Bedlam in B.C.'s Continuing Care Sector, offers up a sobering summary of the current state of affairs.
He notes some of the report's key findings, such as:
B.C. is currently 3,000 beds short of current demand, although officially there are 1,379 people on wait lists, 340 of whom are living in hospitals because there is nowhere else to go;
The province needs to build about 45,000 new beds – 2,250 a year – over the next 20 years (for context, it currently has 27,000);
To staff those beds, 19,000 new health workers will be needed, including 13,000 personal support workers and 4,000 nurses;
Yet, in the past two years, only one new facility has been approved in the province, with 120 beds.
As with the report authored by BCCPA Director of Policy and Research Michael Kary (access report here), Picard reminds readers that the scenario for seniors living need not be a gloomy one.
We also have to adapt society more broadly to allow healthy seniors to remain independent, with better public transit, more accessible buildings and greater investment in community buildings and parks.

Canadians are living longer and healthier than ever, and that's to be celebrated, not bemoaned. Even among senior-seniors, the rapidly growing 85-and-over demographic, 85 per cent are living independently. That means fewer than 15 per cent are in long-term care.

All the more reason to ensure that long-term care beds are used by those who most need them, and that they can be accessed promptly.
To read Picard's full column, pick up a copy of today's Globe and Mail, or access a digital version here.