The final Care to Chat event of the season entitled "Is there a doctor in the home? Dealing with HHR issues in BC's continuing care sector" will take place at the 2016 BC Care Providers Association (BCCPA) Annual Conference from May 29-31 in Whistler, B.C. This edition of the popular speaker series will explore issues of Health Human Resources within the continuing care sector.
The session will be moderated by BCCPA CEO Daniel Fontaine and will feature a panel of industry experts such as Dr. Samir Sinha, Director of Geriatrics at Mount Sinai and the UHN Hospitals and Provincial Lead of Ontario's Seniors Strategy; Georgina MacDonald, Vice President of Western Canada and Developmental Initiative for the Canadian Institute for Health Information (CIHI); and Chris Rhule, President of the Canadian Association of Physician Assistants (CAPA).
As outlined in a recent editorial on the BCCPA website, despite the fact there are more people over 65 years of age today in Canada than children under the age of 15, there are only 261 geriatricians in Canada, compared to more than 3,000 pediatricians.
This discussion will explore ways to better integrate health professionals into continuing care as well as address existing shortages (i.e. care aides, geriatrics, nurses, etc.). Other discussion topics could include how to improve recruitment and retention, training and education as well as the role of new providers in continuing care such as Nurse Practitioners and Physician Assistants.
Panelist Chris Rhule will also host a workshop at the Conference that will discuss the role of physician assistants in continuing care.
Moderator
Daniel Fontaine: CEO, BC Care Providers Association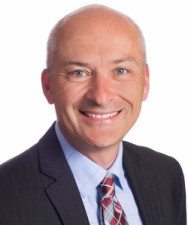 Daniel Fontaine has been the CEO for the BCCPA since 2011. Over the course of his career he has worked in the private and not-for-profit sectors as well as government, After obtaining a Bachelor of Arts degree in political science from the University of Manitoba, Fontaine went on to complete the Media Writing and Public Relations certificate from Langara College. He was appointed to the Board of Directors for Douglas College and served on the BC College of Psychologists from 2004-2010. Fontaine is the former weekly civic affairs columnist for 24 Hours Newspaper and political commentator on Global TV and Global BC1 news. He actively participated in the weekly civic affairs panel for the top-rated Bill Good Show on CKNW radio. He also served as back-up host for the Simi Sara Show. In 2008, he co-founded CityCaucus.com, one of Canada's most popular civic affairs blogs. From 2005 to 2008 , Fontaine also served as the Chief of Staff in the Office of the Mayor of Vancouver. He was appointed to the Board of Directors for SafeCare BC in 2015 with a mandate to reduce workplace injuries in the continuing care sector. Fontaine wasalso  awarded the Queen's Diamond Jubilee Medal for public service.
Panelists
Dr. Samir Sinha:  Director of Geriatrics at Mount Sinai and the UHN Hospitals, Provincial Lead, Ontario's Seniors Strategy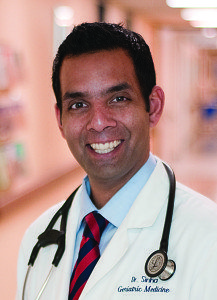 Dr. Samir Sinha is a passionate and respected advocate for the needs of older adults. He currently serves as the Director of Geriatrics at Mount Sinai and the University Health Network Hospitals in Toronto and as an Assistant Professor of Medicine at the University of Toronto and the Johns Hopkins University School of Medicine. A Rhodes Scholar, Dr. Sinha's breadth of international training and expertise in health policy and the delivery of services related to the care of the elderly have made him a highly regarded expert in the care of older adults. In 2012 he was also appointed by the Government of Ontario to serve as the expert lead of Ontario's Seniors Strategy.  He has further consulted and advised hospitals and health authorities in Britain, Canada, Iceland, the United States and China. In 2014, Toronto Life named him one of Toronto's Best Doctors while Maclean's proclaimed him to be one of Canada's 50 most influential people and its most compelling voice for the elderly.
Georgina MacDonald: Vice President, Western Canada and Developmental Initiative at Canadian Institute for Health Information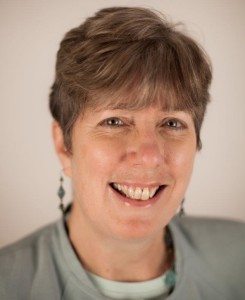 As VP, Western Canada and Developmental Initiatives, Georgina MacDonald provides strategic leadership and oversight for CIHI's presence, products and services in the western provinces and the territories. In this role, she fosters strategic relationships with partners and clients to understand their evolving health information needs and to provide insight and direction on the solutions required to meet the challenges of health care delivery in these jurisdictions. Prior to joining CIHI, Ms. MacDonald has held senior roles in Island Health and the Saskatchewan and British Columbia ministries.  Ms. MacDonald has an extensive background in health care planning, data analyses to support decision-making and stakeholder engagement, and a passionate belief in a values-based corporate culture. She earned her undergraduate degree in business from St. Francis Xavier University and master's degrees in arts from the University of Waterloo and in health https://bccare.ca/wp-content/uploads/2022/08/medcare-img22.jpgistration from Dalhousie University.
Chris Rhule: President, Canadian Association of Physician Assistants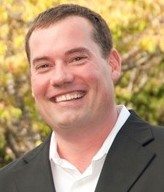 Rhule, born and raised in Winnipeg, Manitoba, has been involved with several CAPA initiatives over the years; most recently CAPA's application to the Health Professions Regulatory Advisory Council for regulation of the PA profession in Ontario and the submission to Health Canada on the Controlled Drug and Substances Act, which he continues to pursue as the PA consultant to Manitoba Health. He has been the Director for the Winnipeg Regional Health Authority PA Program since 2005 and was the first ever recipient of the Tom Ashman PA of the year award issued by CAPA. He has co-authored several papers on PAs and is currently involved in the Primary Care Renewal Project with Manitoba Health. Chris sits on the Implementation Steering Committee for PAs in Primary Care which is currently developing a comprehensive evaluation for the implementation of PAs into primary care, which can be used nationally.
2016 BCCPA Annual Conference Details
Date: May 29-31
Location: Farimont Chateau Whistler Resort


Exhibitors please note: In order to attend, you must edit your registration to register for the Care to Chat event.
Care to Chat Title Sponsor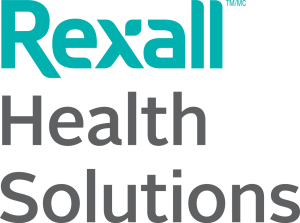 Care to Chat Silver Sponsors