The 2016 BC Care Providers Association (BCCPA) Annual Conference will feature a workshop from the Alzheimer Society of B.C. titled Building a Strong Foundation for Dementia Care. This workshop, hosted by Jan Robson – Provincial Education Coordinator for Advocacy and Education for the Alzheimer Society of B.C. – will provide attendees with an overview of the Society's "Creating Connections: Working with People with Dementia" workshops, including a snapshot of the information provided, examples of video clips and group discussions, and a summary of some of the most frequent "takeaways", as reported by past participants.
Since 2012, the Alzheimer Society of B.C. has been delivering six-hour workshops to a wide range of health-care providers in partnership with WorkSafeBC, as well as with SafeCare BC since 2014, and also through partnerships with service providers throughout British Columbia. Based on the information provided to families in the Society's Family Caregiver Series, this workshop was launched to address the "hunger" for knowledge from those on the front lines of care for people with dementia.
During the Creating Connections workshops, attendees will gain a better understanding Alzheimer's disease and other dementias, receive key tips for communication, and learn how to be creative in dealing with some of the behaviours common among persons with dementia. The information will be presented within the context of "person-centred care." Through lecture, interactive discussion, and video clips, attendees will gain the tools to feel more confident and safe as caregivers, so they are able to provide the best care possible.
The Alzheimer Society of B.C. and SafeCare BC have several Creating Connections workshops scheduled in the coming months. Click here to see a full list of workshops.
Speaker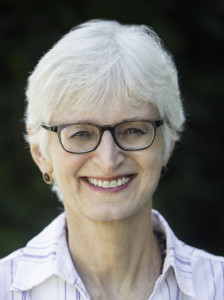 Jan Robson, Provincial Education Coordinator, Advocacy & Education, Alzheimer Society of BC
Jan Robson has been with the Alzheimer Society of B.C. for 10 years, as the coordinator of the Dementia Helpline, a Provincial Program Coordinator, and now in the Advocacy and Education department as a Provincial Education Coordinator.  Her current role is multifaceted. She leads workshops for health-care providers; delivers tele-workshops to caregivers, health-care providers, and the general public; supports staff around advocacy issues; and works on program development. Her background is in counselling. She has watched dementia take its toll on both her grandmother and her father, and is looking forward to the day when the stigma and devastation of Alzheimer's disease is a footnote in history.
2016 BCCPA Annual Conference Details
Date: May 29-31, 2016
Location: Fairmont Chateau Whistler Resort
Agenda: Click here to view the full Conference schedule

Title Sponsor