On Sunday the Toronto Star published an editorial arguing that Canada needs a national strategy on dementia to combat the expected rise in people living with Alzheimer's and other degenerative brain diseases. This editorial is similar to one written by BCCPA CEO Daniel Fontaine which was published in the Vancouver Sun in September of 2014.
+++


It helps to work together to confront a grave threat, especially the mounting devastation wrought by dementia. The number of Canadians living with Alzheimer's disease and other degenerative brain conditions is expected to hit 1.4 million over the next 15 years — almost the double the number diagnosed in 2011. And this country is far from ready to cope.
That's why it's encouraging to see a cross-party effort underway to establish a comprehensive national strategy for dealing with dementia.
It would set out specific national objectives for addressing the looming crisis, including quality of care standards, identification of best medical treatments, attracting research investment, and marshalling co-operation from provinces and other groups to meet this deadly challenge.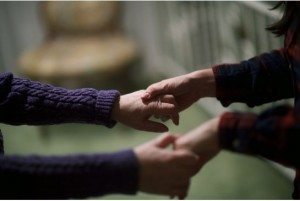 In a notable display of welcome bi-partisanship, the national dementia strategy is being sought through a private member's bill introduced by Niagara Falls Conservative MP Rob Nicholson and seconded by Don Valley West Liberal MP Rob Oliphant. Moreover, Nicholson also made a point of acknowledging past efforts by former NDP MP Claude Gravelle, of Nickel Belt.
"There is probably no family in the country that can say it has not in some way been hurt by these particular diseases," Nicholson said, and that includes his own. His father was stricken by Alzheimer's before dying in 1997.
"I am, in many ways, no different than millions of other Canadians who are either related to or know somebody that has (Alzheimer's)," Nicholson told the Canadian Press. "This is not a partisan thing."
For his part, Oliphant said he has long dealt with families struggling with dementia during his 25 years as a United Church minister.
A national strategy would make life better for the hundreds of thousands of Canadians already living with dementia by setting out improved standards of care and listing clear, evidence-based treatments. By advancing support initiatives, it could also ease the strain on families and other caregivers.
The best way to get there is through a unified approach. Nicholson's commendable effort warrants all-party support. Private members' bills rarely become law, but this one deserves to be among the exceptions.