Providence Health Care is hosting a workshop that will explore the innovative method of Human-Centred Design at the 2016 BC Care Providers Association (BCCPA) Annual Conference from May 29-31 in Whistler, B.C. This workshop will be hosted by Providence Health Care Program Director for Elder Care and Palliative Services Jo-Ann Tait and Site Operations Leader at Holy Family Hospital Rae Johnson.
A method borrowed from the design industry, Human-Centred Design is a process that encourages seeing through the eyes of those for whom we want to make a difference and co-creating solutions together. It empowers residents, families and staff to share their voice and emphasizes the need to think beyond the current norms.
Human-Centred Design uses resident and families' own voices to report insights back to stakeholders through video and audio created emotional responses and empathy that may not otherwise have been realized through traditional data collection and reporting. Analysis of insights identifies diverse opportunity areas for improvement. The next phase of the project is bringing residents, families, volunteers and staff (ranging from nurses to housekeeping) together to co-create and test a flow-of-the-day that better meets the needs of residents and families than present institutional routines.
This innovative technique is a part of Providence Health Care's Residential Care for Me initiative which seeks to create a home environment with residents, families and staff as equal partners.
Speaker

Jo-Ann Tait – Program Director, Elder Care and Palliative Services at Providence Health Care
Jo-Ann Tait is the co-lead for the Residential Care for Me initiative and serves as the Program Director for the ElderCare and Palliative Services at Providence Health Care. She is a Registered Psychiatric Nurse passionate in serving the vulnerable older adult population across the continuum of care.
Rae Johnson – Site Operations Leader, Holy Family Hospital, Providence Health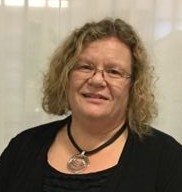 Rae has been with Providence since 1992 starting a Director of Pharmacy at HFH in 1992, moving into various pharmacy roles until 2005 when she became a Site Operations Leader at St. Vincent's Langara 2005-2009 and at HFH 2009-present. She obtained a BSc(Pharm) in 1992 at Dalhousie University, Halifax and a Master of Arts in Leader from Royal Roads University in 2003. Rae is passionate about finding ways to improve the living experience of residents in her care. She has been married to husband Mark for 34 years and has eight grown children and one granddaughter.
2016 BCCPA Annual Conference Details
Date: May 29-31, 2016
Location: Fairmont Chateau Whistler Resort
Agenda: Click here to view the full Conference schedule

Title Sponsor