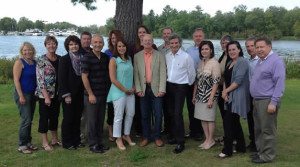 The BCCPA is hosting this year's Canadian Alliance of Long-term Care (CALTC) annual meeting. As part of our hosting duties, we are entitled to help set the agenda and showcase some of the great initiatives we are undertaking in BC.
CALTC is a voluntary alliance of provincial long-term care associations across the country. The meeting will be taking place from August 24-26th. One of the issues we intend to discuss is fire safety in care homes and our continuing care sector developing voluntary national standards.
A full report on the meeting will be posted on our BCCPA website in September after the meeting has concluded.