The BC Care Provider of the Year Award celebrates individuals who deliver exceptional care and support to seniors. Our Events and Recognition Committee received many applications in the long-term care category, all of which exemplified incredible commitment in seniors care.
Below we highlight the first six nominees in the Long-Term Care category.
Andrea Kits – Lake Country Lodge
A Director of Care at Lake Country Lodge, Andrea Kits is a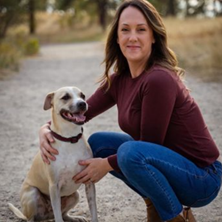 dedicated nurse and leader in the community who takes pride in her job. She is a huge advocate for residents, having taking initiative in curating a neighbourhood that will look to meet the needs of the younger demographic of residents.
Whether it's providing direct care or supporting other team members in their daily roles, Andrea will always lend a helping hand. Additional to her role as Director of Care, she has taken on the role of Infection Prevention and Control lead for the Lake Country Lodge community, and is leading several committees showing observational leadership for team members to follow her lead.
From the Director of Resident Program, Eliana Shae:
"I'm so glad she has chosen to take on this role to be a part of the leadership team. She has always been a great team player, even when she was a floor nurse. Now that she has become a leader within this home, I'm really excited to see her guide us into a more progressive care model."
Brigette Newell – Baptist Housing
Brigette Newell is a Recreation Coordinator at Baptist Housing.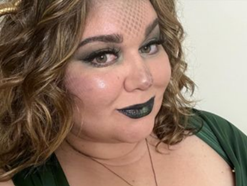 Throughout the COVID-19 pandemic, Bridgette has been flexible in adapting all recreation programming to ensure the mental and physical wellbeing of all residents, regardless of cognitive or physical ability. Bridgette is patient and helps keep spirits up of both residents and staff, especially in challenging times.
Bridgette's spontaneous creativity is extraordinary. On Halloween, she has made fun themed carts when delivering treats to the team. Brigette always goes above and beyond by organizing activities such as fall and Christmas fairs creating an environment that encourages residents and team to flourish.
"I am always impressed with her genuine care for residents and for the activities they love that bring each individual joy. Brigette exemplifies what it means to provide resident focused care. Whether its in planning larger group gatherings and entertainment to one-to-one programs."
"Covid was a real challenge in Long-Term Care, but this did not stop Bridgette from thinking outside the box to make things happen. Covid forced the team to think on their toes depending on the mandates at the time. Knowing how important human connection is, Bridgette managed to find ways to keep residents connected even when face to face interactions were not permitted."
"Her efforts enrich the lives of our valued residents by empowering them, focusing on their spiritual, emotional, physical and social health. Our Wellness Model is a top priority when she plans or executes activities."
Carol Marshall – Kaigo Senior Living
Carol Marshall has been a Health Care Assistant with Heritage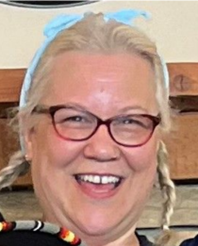 Square for the past eleven years. She has an infectiously fun and cheerful energy that residents, their families and staff adore. She takes the time to make it special for all residents and family members, always ensuring that residents feel included and engaged.
Carol makes every activity a fun experience for residents, especially singing and laughing with residents during supper time. Because of Carol, residents always look forward to mealtime to not only hear and sing their favourite songs, but also to having their special milkshakes made by her. Through Carol's exemplary efforts, residents consistently feel joy, laughter, and love.
From a resident:
"When I first moved in, I had troubles and Carol made it better. She would always listen to me on bad days. She always believed in me when nobody else would, making me believe in myself more in the past month than I ever did before. She motivated me, encouraged me, and kept me doing things after my spouse passed away, even though I thought my life was done. She even got me to walk again! I've finally been able to feel like myself. Everybody loves her and thinks she's great. As a former Care Aide, I take my hat off to her."
Cathy Naismith – Beacon Community Association
Cathy Naismith has been working as a Health Care Aid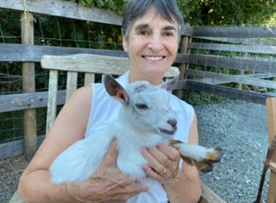 at Beacon Community Association's Licensed Dementia Care Homes for the past 8 years. Cathy is recognized as hardworking and fun to be around by residents and staff, having demonstrated leadership and constantly goes above and beyond.
She pays attention to individual residents' needs and relates to them without being condescending and patronizing. She is a not only an HCA to residents, but more importantly a friend to them. Her reliability, hardworking ethos, honesty and natural ease with people shine through on every shift. She is absolutely authentic and safe to be around – residents and staff trust her, and management knows that when she is on duty the atmosphere onsite is positive and uplifting. Residents are free to be themselves Cathy ensures that the residents live well at Brentwood house and that they are treated with dignity and respect.
From LPN Lead, Tamara:
"She is an absolute treasure and wonderful role model. She has dedicated herself to BWH with reliable and caring service for many years and she is a wonderful mentor and teacher to those who come behind her."
Danilo Cecilio – Clover Point Care
As an Health Care Aide at Clover Point Care, Danilo Cecilio not
only always work within his scope, but also goes above and beyond. Danilo is dedicated to his residents and put their needs first. Through his meticulous documentation, his care is professional and compassionate. Danilo puts patient care at the top of the list of his priorities each day that he is at Clover Point.
Described as a breath of fresh air for management, Danilo has never declined the opportunity to help in any situation whether it be with staff or resident care. His meticulous documentation of all activities during his shifts has been instrumental in investigations, such as finding a lost resident. Danilo puts patient care at the top of the list of his priorities each and every day that he is at Clover Point.
From members of his team:
"Danilo orientated me to my position at Clover Point. He was patient and detailed and I felt comfortable working on my own after his guidance."
"When my cat died, Danilo came in to work my shifts even after a long day at his other job."
"Danilo was right there with the rest of the team and helped keep my mom comfortable in her last days."
"I couldn't do my job without Danilo. We work most shifts together and compliment each other."
"Danilo is a manager's dream and I am happy to have him on our team."
Lisa Marquardt – Kaigo Senior Living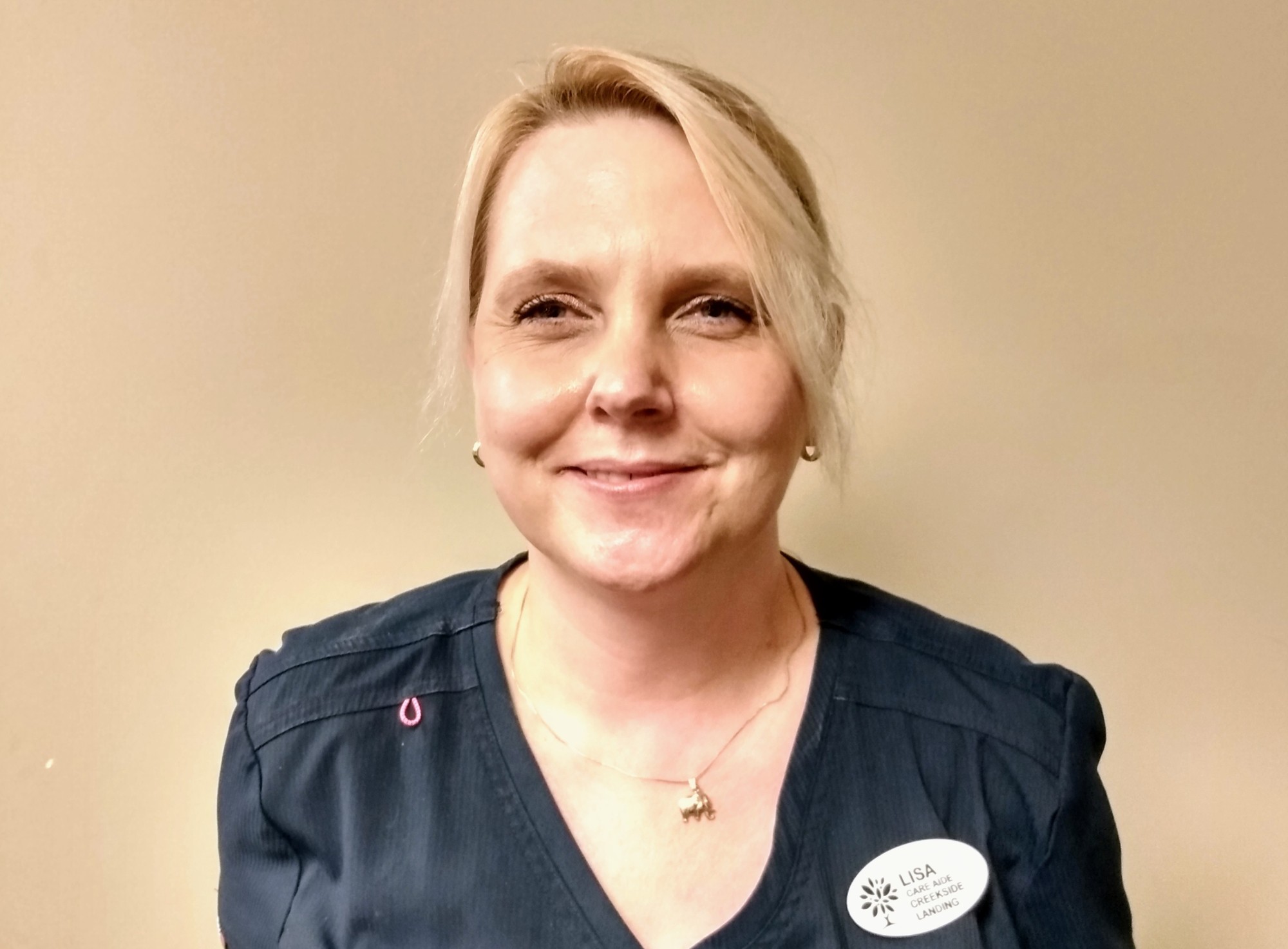 Lisa, an HCA, has been with Creekside Landing for the past 13 years. Lisa works in Creekside's dementia neighborhood and is a great and reliable team member. Everyone loves her positive and caring personality.  Lisa is a strong advocate not only for the residents and their care needs but also supports and advocates for her co-workers. Lisa is someone that has worked diligently and will come in early and stay late to ensure resident care is provided.
Lisa has such a positive attitude, she shows everyday that she is genuinely caring to all residents. She is always engaging the residents to make them feel loved and find humor to lift their spirits. When family visits, Lisa takes the time to know all the family members and provides stories of things that the resident did or said so family know that their loved one is being well loved and taken care of. Lisa is the go to HCA to orientate new staff on how to best care for residents living with dementia, she mentors and support new staff on how they are settling into our Creekside facility.
Here are a few things Lisa's colleagues and residents had to say about her:
"As a manager, I would love to bottle up her amazing qualities and have everyone else come to work and do such an amazing job."
"Lisa is a very nice lady and takes excellent care of me and my friends at my table."
"I meet Lisa when I was hired as a new HCA graduate and we orientated together.  Lisa really showed me how to best care for the residents and knew all the tricks in how to get the resident care done with some of the residents I was struggling with.  Lisa also continued to care about me and when I was under a lot of personal stress, she was there to support me, and I hope to be as good an HCA, as she is, when I get more experience."
BC Care Provider of the Year | Long Term Care Award sponsored by:

Winners will be presented at the 9th Annual BC Care Awards on February 28, 2023 in Victoria, B.C.