The Care Provider of the Year Award celebrates individuals of distinction, particularly those who exhibit commitment to the best quality of care for seniors. Read below for more about our final three nominees in the Assisted Living category.
Winners will officially be announced in January 2023 and will be presented their awards at the BC Care Awards ceremony in Victoria, B.C. on February 28, 2023.
Sharon Lusch – The Concorde, Verve Senior Living
Sharon Lusch, Community Relations Manager, has been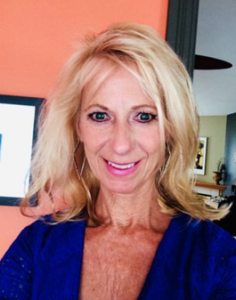 battling Cancer over the past year but still comes to work everyday to make our residents smile and never breaks a sweat. She brainstorms, plans, and manages activities to help the organization achieve its goals and execute events and programs. Sharon is a compassionate Manager. She is mindful of others' emotions, thoughts, and experiences. She is always putting residents needs above her own.
Sharon took her time and initiative to obtain her class 2 drivers license so she could become a second bus driver should the residents need a ride or if our driver wasn't available. After her radiation for her Cancer treatment, she was back at work the next day to make sure resident events ran smoothly. Sharon takes time with prospective residents who are interested in moving to The Concorde. She will meet with them in their homes to get an idea of the type of support they need and if they are not suitable for Assisted Living, she will direct them to the right resources, so they do not feel lost and alone.
From one resident: "Electric blue eyes, a smile that lights up the world and a heart that cares for all. She is the reason we have such a long wait list to live here, she has a way to make everyone feel welcomed."
Suzanne Tempel – Elim Village
Suzanne, a Volunteer Coordinator, does work that creates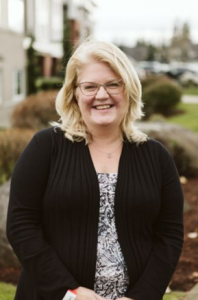 the best environment for the residents, families, staff as well as volunteers. Her work and creativity are outstanding. She can make any event suddenly turn into a gala. Suzanne inspires the young volunteers and exposes them to older adults, making them all love what they do and whom they volunteer for. Our older adults are fortunate to have young people around them. Some volunteers are mid to older age and participate in ways that bring their passion, experience, and love into our community.
During 2022, Suzanne has 138 active volunteers in her program, with the youngest being 15 years of age and the oldest 90 years of age. In the last six years, she has provided Elim Village with 22,576 hours of volunteer time. Her team provides additional support for older adults to receive interaction from volunteers above and beyond staff and families. This included many interactive, creative and socially beneficial programs, including pet therapy.
During the pandemic, Suzanne had to pivot in order to decrease the social isolation felt by residents. She initiated outdoor activities such as the Wednesday Walk Around Parades, music, patio singing and car washes. These were all very much appreciated by residents.
Lee-Anne Reist, Hallmark on the Park, Baptist Housing
Lee-Anne is a devoted Health Care Assistant that has worked full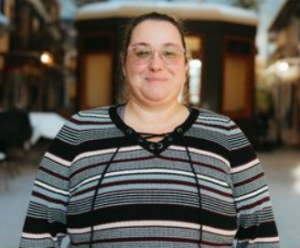 time night shifts for almost 15 years at Hallmark on the Park, Assisted Living. She is always willing to go the extra mile, whether it means pitching in to help a housekeeper, coming in early or staying late. Lee-Anne is dedicated to listening to residents and ensuring they are active participants in their care. She will advocate to ensure that residents receive the care they need and want, at the time they prefer. Working night shifts, she is often called by residents in emergencies, and she handles these situations with professionalism and compassion, always ensuring the resident is supported in every circumstance, calming their fears and making them very cared for. Lee-Anne's peers see her as an integral part of their team and as a leader. She has an eye for anticipating resident and team needs, she will advocate for both of them in any way she can. She is an excellent problem solver that sees a challenge and works to find solutions.
Here are some comments from residents and colleagues:
"I have many lonely nights and when I wake up and Lee-Anne comes to see me she makes me smile and laugh. She is very kind and has such a warmth about her."
"She has a strong work ethic, she is always willing to help her coworkers and takes initiative without being asked, she is great to work with. She cares for the residents' needs, has a mind for detail and overcomes obstacles that may come her way."
"I love the friendliness and humor Lee-Anne offers to everyone, even myself when she is calling me in the early hours of the morning due to a building or staffing concern. She is joyful and kind, and has been such a great fit for Hallmark all these years!"
BC Care Provider of the Year | Assisted Living Award is sponsored by: