BC Care Providers Association (BCCPA) is pleased to have received many nominations for our Care Provider of the Year. This award celebrates exceptional individuals who deliver the best care to our seniors in home health, assisted living and independent living.
Winners will officially be announced in January 2023 and will be presented their awards at the BC Care Awards ceremony in Victoria, B.C. on February 28, 2023. Along with two nights of accommodation at the Fairmont Empress, winners will be awarded free Occupational Health and Safety Refresher training for their organization, thanks to our sponsor SafeCare BC.
Below are four nominees from our home health category. Read on to hear more about these passionate individuals and the incredible work they do in seniors care.
Bev Pilkington – Hero Home Care
As a caregiver, Bev Pilkington has been an integral part of the Hero Home Care team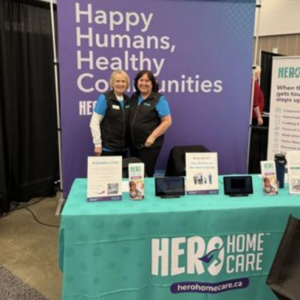 since its early beginnings. Bev's commitment to quality, compassion and excellence extends far beyond the delivery of care to the customers that she has personally cared for and become like family over the past decade. Bev's commitment to living our core values and the level of care that she provides to her customers is the gold-standard for Hero Home Care. Her stories are embedded throughout Hero Home Care's caregiver orientation as real-life examples of how one person can impact a person's happiness and health so immensely. Through these stories, Bev has inspired hundreds of caregivers throughout the province impacting countless lives.
Bev has a passion for making everyone's life around her better. Bev's commitment to delivering quality, compassionate and excellent care extends far beyond the customers she personally cares for – she inspires others to be their best selves and to support those in need.
"Mom considers Bev as a friend, not as a caregiver. Bev makes every visit feel like a friend visiting and not a professional caregiver providing a service. Bev is always very concerned about mom's condition and wellness. Mom trusts Bev and feels very comfortable when she is around. She always looks forward to her visits. Bev is like family to us." – Customer's daughter
Jeannette Lepine – Classic LifeCare
As a Health Care Aide, Jeannette Lepine will often do the "extra" little things when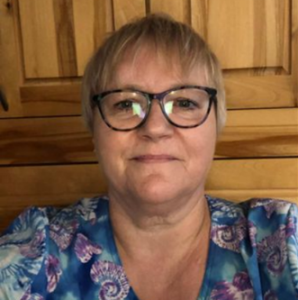 caring for her clients to ensure her clients are well cared for, by taking her time in providing personal care with a smile. Jeannette creates a therapeutic and compassionate relationship with the families and client and will hear families' concerns and relays them to our office often advocating on behalf of the families and clients.
With a heart of gold and truly enjoys providing human company, companionship, and service to anyone she meets, Jeannette provides compassion in all aspects of her career and life. When caring for seniors, she shows sensitivity and understanding to each of their individual needs.  Jeannette goes above and beyond to help with additional work, with no hesitation.
"To say we would be lost without Jeanette would be truly an understatement, not only does she show up everyday with a smile on her face and a great spirit, she goes above and beyond everyday! She has set a standard that is unmatched and something everyone in this line of work should strive to be." – Pamela, Tyler and George (client's family)
Jossie Carino – Living Well Home Care
A Health Care Assistant at Living Well Home Care, Jossie Carino is a favourite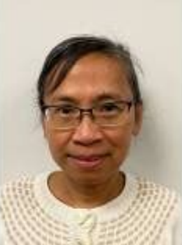 among clients and families due to the exceptional care she provides. Jossie provides support to other members of the team at Living well including new caregivers. She reviews care plans and suggests areas of improvement to supervisors and reports concerns with clients to ensure a safe, high-quality care is provided to all clients.
Jossie is always willing to go to other areas and also learn new skills Jossie accepts shifts that are not filled, and she is enthusiastic towards meeting new clients and helping them with their care. When care managers visit clients or train caregivers on a new skill, Jossie is eager to learn new skills, asks questions and always prepares herself for possible problems that may happen with a new skill. Her critical thinking is also exemplary, and she always presents with sound solutions.
"Jossie is the is the best CHW I've ever had and I wish all CHW's were like her. I very much enjoys his visits from her and wish there were more people like her in the world." – Client
"I did not know how I could manage the care of my parents without our lovely caregivers who are very professional and patient." – Client's daughter
Onith Maramoth – Bayshore Home Health
Onith Maramoth has been a Personal Care Worker with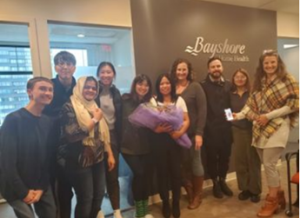 Bayshore Home Health for 11 years and has served clients for thousands of hours with care and compassion. She takes shifts in all the neighbourhoods we service, she builds strong positive relationships with the clients and their families, and she does her work with integrity and honour. Onith is appreciated for her consistency, availability, loyalty and kindness.
"Onith is a wonderful contribution to our team. She hardly refuses shifts, will rearrange personal schedule to help out CSC team, and ALWAYS receives positive feedback everywhere we send her!" – Bayshore team
BC Care Provider of the Year | Home Health Award is sponsored by: