8th Annual BC Care Awards ceremony happens Feb. 28th in Victoria
Burnaby, B.C. (February 17, 2022) – BC Care Providers Association (BCCPA) announces that the recipient of its first-ever Family Champion of the Year Award is longtime broadcaster Lynda Steele. The Family Champion of the Year is one of six categories for the 8th Annual BC Care Awards taking place February 28, 2022, in Victoria, BC. The award coincides with BCCPA's "February is Families Month" campaign.
The new Family Champion category was created by BCCPA to recognize the significant role of family members and beloved companions in the care and comfort of elderly British Columbians. Approved by the Association's board of directors, Ms. Steele was selected for her high-profile challenges of trying to support her elderly father behind visitor restrictions and her ultimate decision to step back from a successful career because of those challenges.
"Lynda Steele's story of trying to juggle the care of an elderly parent, a career and all of life's other demands is what a multitude of Canadians are also facing today," says Terry Lake, CEO of BC Care Providers Association and EngAge BC. "While not everyone can step back from work to care for an elderly parent, there are countless stories of people who have no choice but to do just that.
"By graciously accepting the Family Champion of the Year Award, Lynda helps to bring attention to the needs of so many others when it comes to having quality care and support for seniors living at home or in a care home — especially those who are living with dementia."
Lynda Steele will be recognized in-person with the other 5 BC Care Awards winners at the February 28th ceremony.
"I am humbled by this unexpected honour and to be in the company of a group of people who give so much of themselves to support B.C. seniors," says Steele. "It is so important to me that we are recognizing their incredible work, as well as the important contributions of family members and other beloved companions."
All other winners of the 8th Annual BC Care Awards have been announced online. Each category recognizes employees who provide superlative and compassionate care for seniors and in addition to having the respect and support of their peers. The BC Care Awards categories include Care Providers of the Year in home health, long-term care, and assisted living, and an award for a workplace Safety Champion. In addition, an industry veteran is awarded the Ed Helfrich Long-Service Excellence Award.
The winners in their respective categories are as follows:
Family Champion of the Year: Lynda Steele
BC Care Provider of the Year (Long-Term Care): Maria Fain, Brookside Lodge (Langley, BC)
BC Care Provider of the Year (Assisted Living): Courtney Merrells, Parkside Community (Chase, BC)
BC Care Provider of the Year (Home Health): Christine Clark, Personal Care Worker, Bayshore Home Health (Greater Victoria)
Safety Champion Award: Ionel Prodan, Maintenance Worker, Victoria Heights, Good Samaritan Society (New Westminster, BC)
Ed Helfrich Long-Service Excellence Award: Dave Cheperdak, CEO (retired), Broadmead Care Society (Victoria, BC)
The call for nominations was announced in November 2021, with all the nominees and winners being showcased in a series of online posts. The final winners were selected by the members of the Association's Events & Recognition Committee.
"We are extremely grateful to all the co-workers and supervisors of award nominees who took time out of their busy schedules to share with us inspiring and heartwarming stories about their colleagues. It shows us that teamwork and camaraderie are abundant in these workplaces," adds Lake.
Winners of the BC Care Awards are to be recognized at a ceremony in Victoria, with elected officials, industry peers and BCCPA members, as well as key stakeholders from the seniors' care sector in attendance.
The 8th Annual BC Care Awards have been made possible through the generous support our sponsors. To learn more visit: https://bccare.ca/bccare-awards/.
Tribute Video: Lynda Steele
-30-
MEDIA CONTACT
Michelle Ho
Digital Media and Communications Specialist
(604) 736.4233 ext. 224
michelle@bccare.ca
About BC Care Providers Association & EngAge BC
Established in 1977, BC Care Providers Association (BCCPA) is the leading voice for B.C.'s continuing care sector. Our growing membership base includes over 425 long-term care, assisted living, and commercial members from across British Columbia. Through its operating arm EngAge BC the organization represents independent living and home health service providers.
***
The Family Champion of the Year Award is proudly sponsored by: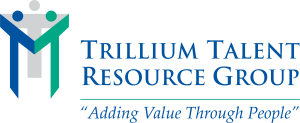 The Trillium Talent Resource (TTRG) Group is a twenty-two year old international and domestic Executive Search and Management consulting firm. As a leader within the recruitment industry, Trillium Talent Resource has introduced many innovative client focused staffing solutions that are second to none.
Trillium's international head office is located in Toronto, Ontario, Canada. Over the years, Trillium Talent Resource has grown to service its clients worldwide in over 30 countries.