Part Two: SFU Masters graduate Lindsay Grasso discusses the research behind her thesis
SFU Masters of Gerontology Lindsay Grasso has done her own 'deep dive' on the subject of couples separated in LTC. Her thesis is titled 'Till long-term care do we part': Exploring the impacts of separating married couples on couplehood and well-being. As part of our #FamiliesMonth theme we are presenting a 2-part feature on Grasso's research on how to maintain a sense of couplehood within the socio-physical environment of long-term care and its impacts on each spouse's health and wellbeing.
In Part One, we featured a summary of Grasso's research. Grasso participated in a brief Q&A with the Association on her work.
BCCPA:
What were the two biggest takeaways (or lessons/ideas) for you from the research that you did and were there any major things that you found of particular surprise after you finished conducting your research that you did not necessarily expect?
Grasso:
Firstly, examining the concept of couplehood within the nuanced context of LTC was immensely insightful in understanding how spousal relationships may be better supported in these settings. The notion of couplehood highlights a couple's emotional connectivity and feeling of shared identity, 'sense of us,' when components of their relationship are challenged by dementia7. Research suggests that couples maintain their sense of couplehood through an ongoing process of adjustment to new circumstances and environments as dementia progresses8,9. For example, a couple's ability to preserve shared routines and continue sharing new experiences is seen as a vital component of maintaining couplehood8,9,10. Within LTC settings, this perspective provides a deeper understanding how the environment (e.g., LTC design or the social/care interactions with care staff and other residents) can impact couples abilities to preserve their desired relationship quality. For example, how couples are able to adapt to their new environment and create a place of meaning that represents their shared identity and relationship.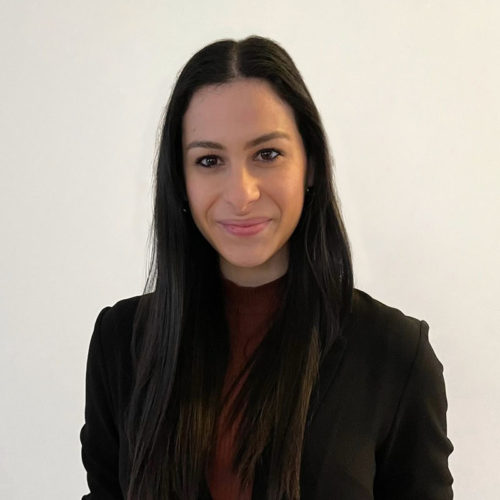 Secondly, it was fascinating to explore some of the initiatives undertaken by other countries in this area. Both nationally and internationally, governments are concentrating their efforts towards developing and implementing novel and integrative methods to senior's care and person-centred/directed (PCC) approaches. To illustrate this point, one impressive example is the Group Homes Australia Model. Community homes are converted to house 6-10 residents, and they provide a range of supports, including dementia care and palliative care11. Care plans and initiatives are developed to support both the individual care needs of each spouse/partner and the continuity of their relationship. Couples, for example, can choose between sharing a room or having separate rooms within the same home. Furthermore, there is also a focus on providing respite from caregiving duties for the caregiving spouse, and preserving couples' shared routines12. Additionally, models such as Campuses of Care (different levels of care within a single community)13 have gained popularity worldwide and in other provinces and have been demonstrated to be beneficial for couples with different care needs. It's also important to note that some couples may benefit and want the separation from their spouse for various reasons (e.g., caregiver burden, emotional difficulty in seeing their partners decline, etc.). Therefore, Campuses of Care provide the necessary care for each spouse as well as the opportunity to preserve desired relationship quality within a set distance, allowing for easy visiting as well as the sharing of meals and activities if desired.
Lastly, I was surprised by the lack of literature that included the perspectives and experiences of persons living with dementia. I also noted that many studies focused exclusively on the perspectives of spousal caregivers rather than exploring the experiences of both (i.e., the caregiving spouse and the spouse with dementia). This omission represents a significant gap in knowledge, as it omits the perspectives and opinions of a significant percentage of the population in LTC. This gap also ignores the relevance and value of spousal relationships in the lives of many persons living with dementia. Therefore, future research needs to include the dyadic couple perspective to better understand the challenges couples face in maintaining their desired relationship quality in LTC settings. These data can also be used to more effectively inform supportive interventions, policy, and practice.
BCCPA:
To deal better with some of the physical and mental challenges faced by seniors who are involuntarily separated what do you believe are some of the areas the system including government and providers should be looking at further, including policies or practices?
Grasso:
At the heart of things, government and care providers need to create more space and flexibility within the current model of LTC to better support the continuity of marital relationships. Therefore, policy and practice needs to consider the health and well-being of married couples as a unit as opposed to solely separate beings. This can be done by more critically evaluating policies, creating supportive interventions that enable the availability of desired access for each spouse, and a stronger incorporation of the marital relationship within care. With this intention, it is important to remember the subjectivity within marital relationships and that some spouses may seek and benefit from separation in care. However, for those couples who wish to remain together (and doing so is deemed vital to each spouse's health and quality of life), support systems should be in place to effectively enable them to do so.
BCCPA:
Can you talk further about what were some of the mental or physical impacts of seniors who were involuntary separated particularly as it pertains to lack of visitation or lack of social and physical contact?
Grasso:
The permanence of physical separation from one's spouse as a result of LTC relocation was found to be a complex and overwhelming emotional experience with profound impacts on health and well-being. In particular, loneliness and the loss of companionship were acute effects of their separation since many felt the immediate impact of their partners' absence in their daily routines (e.g., 'eating alone' and 'sleeping alone')10,14,16. In a similar vein, many individuals were found to experience symptoms of depression17,18,19.
The ability of spousal caregivers to visit regularly proved essential in helping combat feelings of loneliness and loss of couplehood associated with being separated10,14,16. In particular, visiting was found to play an important role in facilitating continued relationship quality through their separation25. For example, visiting enabled opportunities for intimate moments, reminiscence, and participation in activities together (e.g., fitness, religious services, and mealtimes)25. Additionally, visiting was found to function as a means for spousal caregivers to maintain involvement in their partners' care (e.g., advocating for their partner)10,13,15. Noting the impacts of stress and anxiety around the quality of their partner's care in their absence, visiting was found to ease some of these feelings after being able to spend time with their partner and "know they are okay"18. However, barriers such as the geographical distance between homes pose obvious difficulties in spousal caregivers' ability to visit their partners. Most striking was the finding that having easy and accessible transportation, for instance, due to cost, bad weather, and the fears of burdening family18. These barriers were found to exacerbate the emotional impacts of their separation (e.g., depression and anxiety)18. However, there was no research that highlighted the mental or physical health impacts of involuntary separation on persons living with dementia. Thus, future research needs to consider the potential impacts (e.g., depression, an increase of responsive behaviours, or the use of antipsychotic medication).
BCCPA:
Did your study consider the physical requirements to keep married couples together inside of a long-term care home and can you talk further about how the physical environment of the care home is also critical whether it is in facilitating visits or other social interactions?
Grasso:
The physical environment was demonstrated to impact visiting spouse's abilities to interact with their partners as well as opportunities to maintain their relationship post-relocation. Issues such as lack of privacy, the presence of roommates, the size and dimensions of rooms, and couples' abilities to personalize rooms were demonstrated as fundamental environmental features in couples' opportunities to meaningfully interact26. Private bedrooms, in particular, were indicated as an important place for couples to continue their relationship since they provided a place for close social interactions25. For example, the space served as a place to reminisce their shared history, practice familiar routines and activities (e.g., play cards, drink coffee, and look at photographs), as well as to share intimate moments and display affection in privacy (e.g., hugs and kisses)25. Interestingly, the size, dimensions, and furnishing of private rooms were noted to facilitate or hinder couples' use of the space27,28. Not surprisingly, larger rooms were preferred over smaller ones since they enabled better visitor seating options26,27,28.
Opportunities for couples to share private interactions were further assessed to be an integral feature in their abilities to maintain their desired relationship quality within these settings. Importantly, challenges to a couple's privacy within LTC settings are strongly connected to variability in policies and practises which govern couples' cohabitation29. Environmental features such as the presence of door locks, or lack of, on resident rooms that can be locked from the inside, were found as important facilitators of privacy26. The opportunity to lock private bedrooms provides autonomy while reducing the likelihood of disruption from care staff and other residents26. Moreover, the presence of roommates creates obvious privacy challenges27,28,29,30.
In terms of the physical requirements to keep couples together, it was evident in my review that the current design and structure of LTC homes are in need of innovation and modifications to effectively accommodate couples who wish to remain living together in these settings. Although there is scant literature focused on the necessary spatial design for the accommodation of couples, it was found that modifications such as having adjoined private rooms, enhancing larger single rooms to accommodate two beds and closets, and the creation of some apartment style rooms within LTC can be effective31.
**
Click here to find a copy of 'Till long-term care do we part': Exploring the impacts of separating married couples on couplehood and well-being.
References
The following endnotes are for both Part One and this second part of our feature on this study.
Kemp, C. L. (2008). Negotiating transitions in later life: Married couples in assisted living. Journal of Applied Gerontology, 27(3), 231–251. https://doi.org/10.1177/0733464807311656
Milan, A., Wong, I., & Vézina, M. (2014). Emerging trends in living arrangements and conjugal unions for current and future seniors. Statistics Canada, 1–11. www.statcan.gc.ca,
Hellström, I., Nolan, M., & Lundh, U. (2005). 'We do things together':A case study of 'couplehood' in dementia. Dementia, 4(1), 7–22. https://doi.org/10.1177/1471301205049188
Canadian Institute of Health Information (CIHI). (n.d.). Dementia in long-term care. Retrieved May 14, 2021, from https://www.cihi.ca/en/dementia-in-canada/dementia-care-across-the-health-system/dementia-in-long-term-care.
Monin, J. K., Schulz, R., & Kershaw, T. S. (2013). Caregiving spouses attachment orientations and the physical and psychological health of individuals with Alzheimer's disease. Aging and Mental Health, 17(4), 508–516. https://doi.org/10.1080/13607863.2012.747080
Kemp, C. L. (2012). Married Couples in Assisted Living: Adult Children's Experiences Providing Support. Journal of Family Issues, 33(5), 639–661. https://doi.org/10.1177/0192513X11416447
Kaplan, L. (2001). A Couplehood Typology for Spouses of Institutionalized Persons with Alzheimer ' s Disease : Perceptions of " We " – " I ". National Council on Family Relations, 50(1), 87–98. http://www.jstor.org/stable/585778
Swall, A., Williams, C., & Marmstål Hammar, L. (2019). The value of "us"—Expressions of togetherness in couples where one spouse has dementia. International Journal of Older People Nursing, 15(2). https://doi.org/10.1111/opn.12299
Førsund, L. H. (2017). Dementia in spousal relationships – Exploring the views of spouses of partners living in long-term care. [Doctoral dissertaion, Norwegian University of Science and Technology]. NTNU Open.
Mullin, J., Simpson, J., & Froggatt, K. (2011). Experiences of spouses of people with dementia in long-term care. Dementia, 12(2), 177–191. https://doi.org/10.1177/1471301211418096
Aged Care Online. (n.d.). Group Homes Australia Residential. Retrieved August 12, 2021, from https://agedcareonline.com.au/residential-aged-care/facilities/group-homes-australia
Aged Care Online. (2017). Group Homes Australia's Unique Aged Care Model Keeping Couples Together. https://agedcareonline.com.au/2017/02/Group-Homes-Australia-Keeping-Couples-Together
Morton-Chang, F., Majumder, S., & Berta, W. (2021). Seniors' campus continuums: local solutions for broad spectrum seniors care. BMC Geriatrics, 21(1), 1–23. https://doi.org/10.1186/s12877-020-01781-8
Hemingway, D., Maccourt, P., Pierce, J., & Strudsholm, T. (2016). Together but apart: Caring for a spouse with dementia resident in a care facility. Dementia, 15(4), 872–890. https://doi.org/10.1177/1471301214542837
Sandberg, J., Lundh, U., & Nolan, M. (2001). Placing a spouse in a care home: the importance of keeping. Journal Of Clinical Nursing, 10, 406–416.
Hennings, J., Froggatt, K., & Payne, S. (2013). Spouse caregivers of people with advanced dementia in nursing homes: A longitudinal narrative study. Palliative Medicine, 27(7), 683–691. https://doi.org/10.1177/0269216313479685
Braithwaite, D. O. (2002). "married widowhood": Maintaining couplehood when one spouse is living in a nursing home. Southern Communication Journal, 67(2), 160–179. https://doi.org/10.1080/10417940209373227
Glasier, W. C., & Arbeau, K. J. (2019). Caregiving Spouses and the Experience of Involuntary Separation. Gerontologist, 59(3), 465–473. https://doi.org/10.1093/geront/gnx163
Hunt, B. (2015). The Emotional Impact on Elderly Spouses Who Placed Their Loved Ones in Long-Term. [Doctoral disseration, Walden University]. Walden University https://scholarworks.waldenu.edu/dissertations
Gladstone, J. W. (1995). Elderly Married Persons Living in Long Term Care Institutions: A Qualitative Analysis of Feelings. Aging and Society, 15(4), 493–513. https://doi.org/10.1017/S0144686X00002877
Høgsnes, L., Melin-Johansson, C., Norbergh, K. G., & Danielson, E. (2013). The existential life situations of spouses of persons with dementia before and after relocating to a nursing home. Aging & Mental Health, 18(2), 152–160. https://doi.org/10.1080/13607863.2013.818100
Hennings, J., Froggatt, K., & Payne, S. (2013). Spouse caregivers of people with advanced dementia in nursing homes: A longitudinal narrative study. Palliative Medicine, 27(7), 683–691. https://doi.org/10.1177/0269216313479685
Miller, T. G. (2016). The Lived Experience Of Spousal Transition Within Dementia and Relocation To Long Term Care. [Master's thesis, University of Brandon].CORE
Watterson, R. (2017). Experiences of having a partner with dementia in long term care: A review. [Doctoral dissertation section, Lancaster University]. Lancaster EPrints.
Førsund, L., Kiik, R., Skovdahl, K., & Ytrehus, S. (2016). Constructing togetherness throughout the phases of dementia: a qualitative study exploring how spouses maintain relationships with partners with dementia who live in institutional care. Journal of Clinical Nursing, 25, 3010–3025. https://doi.org/10.1111/jocn.13320
Førsund, H., & Ytrehus, S. (2018). Finding a place to connect: A qualitative study exploring the influences of the physical and social environments on spouses' opportunities to maintain relationships when visiting a partner with dementia living in long-term care. Dementia, 17(7), 858–879. https://doi.org/10.1177/1471301216656087
Chapman, N. J., & Carder, P. C. (2003). Privacy Needs When Visiting a Person With Alzheimer's Disease: Family and Staff Expectations. The Journal of Applied Gerontology, 22(4), 506–522. https://doi.org/10.1177/0733464803254339
Cruz, E. (2006). Elders' and Family Caregivers' Experience of Place at an Assisted Living Center. OTJR: Occupation, Participation and Health, 26(3), 97–107.
Malone, M. (2016). "All The Power To Them": Exploring Perspectives And Experiences Of Intimacy And Sexuality Among Older Long-Term Care Residents. [Mater's thesis, Dalhousie Univeristy]. DalSpace.
Miskovski, K. (2017). Relationships and Dementia.https://www.dementia.org.au/sites/default/files/NSW/documents/Discussion%20Paper%20Relationships%20and%20Dementia.pdf
Armstrong, P., & Braedley, S. (2016). Physical Environments for Long-term Care Ideas Worth Sharing.https://www.policyalternatives.ca/sites/default/files/uploads/publications/National%20Office/2016/11/Physical_Environments_for_Long-term_Care2016.pdf