BC Care Providers Association congratulates Maria Fain as this year's winner of the BC Care Provider of the Year in Long-Term Care!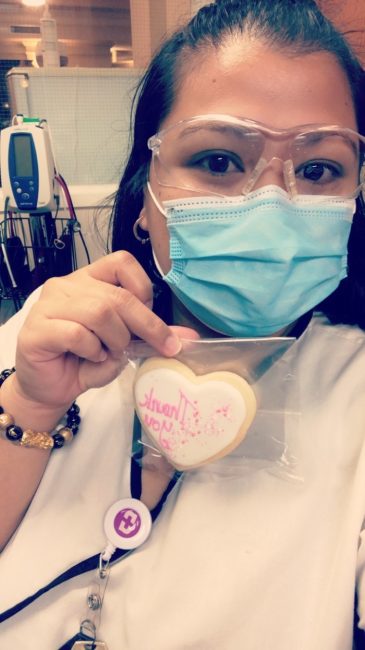 Maria Fain is a Health Care Aide at Brookside Lodge of Sienna Senior Living in the Fraser Health region. Maria is described to be the epitome of excellence in care by her team and they praise her for having mastered the fine balance between completing tasks required in a day and ensuring that residents receive top quality care.
"Life is beautiful and I am grateful for the many years of working at Brookside Lodge, my second home, and being nominated and winning as BC Care Provider of the Year in Long-Term Care," says Fain. "I am overwhelmed and excited to have this opportunity of the lifetime to be award and representing Brookside Lodge which I see as a big accomplishment, thank you!"
Maria has been instrumental during many projects throughout her time at Brookside Lodge. There were many instances where she showcased her passion in seniors care by spearheading different projects and committing to learn with the goal of improving care for seniors.
As an illustration, she was outstanding while contributing to the care home's BSTN neighborhood project. Maria took part in revamping the care that was provided to residents who were diagnosed with dementia and prepared for this project by becoming a Dementiability Champion, she assisted residents in finding their purpose and also reduced their responsive behaviors. Maria welcomes initiatives such as doll therapy, sensory therapy and job boards. Her contribution has positively affected residents and her team commends the effective outcomes of her endeavors.
Maria is constantly seeking for different avenues to help residents. She is Tena Champion on the floor, where she ensures the residents are in the correct products and feels comfortable. On top of all her commitments, Maria recently became a N95 mask fitter as well.
The 8th Annual BC Care Awards ceremony takes place in Victoria, BC on February 28th, barring any public health restrictions interfering.
Tribute Video: Maria Fain
***
The BC Care Provider of the Year awards are proudly sponsored by CareRX


CareRx is Canada's leading provider of specialty pharmacy services to seniors. They serve approximately 92,000 residents in over 1,500 seniors' and other communities (long-term care homes, retirement homes, assisted living facilities, and group homes).
At the core of their business is the care they have for the individuals and teams they serve and work with. They put care into every aspect of what they do.