Nominees for Care Provider Award of the Year in Long-term Care (Part 1)
The BC Care Provider of the Year Award is an opportunity to celebrate and acknowledge individuals who have gone above and beyond in delivering or supporting seniors' care. Our Events and Recognition Committee received an abundance of applications for the category on long-term care, all applications were impressive and displayed commitment in delivering the best care to seniors.
We are pleased to announce four of our nominees for the Care Provider of the Year Award in long-term care. We will be announcing more nominees in the next few days.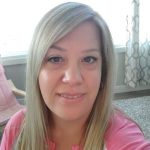 Meet Crystal Dawkins, she is the Lead Health Care Aide at Sidney All Care Residence. She is an irreplaceable part of their team and the mutual appreciation and respect between her, the residents, and her team mates is a glowing example of what it means to have found one's true calling as a professional care giver.
Crystal played an instrumental role during the transition of switching the entire residence over from a hand held radio and call bell system to an integrated nurse call bell accompanied with a cordless phone system. The switch was an arduous process, yet Crystal's positive attitude and willingness to learn never wavered. This commitment and perseverance results in top quality care for the residents.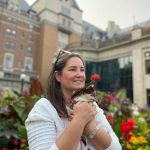 Evelien Markus is a Resident Care Attendant at Rose Wood Village of Golden Life Management in Interior Health. She has worked here for over 10 years and is considered a mentor to the team.
Evelien's selfless dedication to provide care for residents is astounding. Last year was a challenging period for her as she had battled breast cancer and was later involved in a traffic accident, both incidents were dire and required extensive recovery. Evelien was determined to return to work to support her residents and her teammates when they needed her during a COVID outbreak. She made sure residents were connected with family members using Zoom, Skype, and the telephone.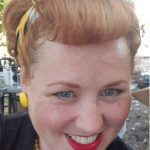 Melissa Howarth is the Activities Coordinator at St. Charles Manor of Trillium Boutique Seniors Living located in Vancouver Island. Melissa is committed to engage residents with activities and she ensures that her programs are inclusive of residents of all abilities.
Melissa spearheaded the process for St. Charles Manor to become the first Dementiability certified care home in Vancouver Island. This process first included having herself and two others individually certified and later proceeded with multiple updates to the home that embrace an 'all-abilities' focus. She introduced daily jobs to residents to help them achieve a sense of purpose in their day, arranged outdoor carnivals, interactive events, multiple themed days and Christmas activities to engage residents. She also connects with the families through monthly newsletters and provides them with a calendar to keep up to date with events in the care home. She is the epitome of resident centered care.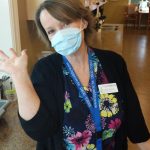 Catherine Saulnier is a Health Care Aide at Evergreen Seniors Home in Vancouver Island. Catherine is described by her team as an altruistic individual who is a team player with a fabulous and caring personality. She is a strong pillar to her team as many new employees are trained and mentored by her, she's deemed a great representative for what the organization advocates for.
Catherine's team is never shy to express their gratitude for her work, she's constantly recognized for the great work she accomplishes. She's also illustrated as the best care worker her supervisor has ever worked with.
Stay tuned for announcements of other nominees in long-term care. Award winners in each category will be announced in January 2022.
The Care Provider of the Year | Long-term Care Award is proudly sponsored by CareRX.

CareRx is Canada's leading provider of specialty pharmacy services to seniors. They serve approximately 92,000 residents in over 1,500 seniors' and other communities (long-term care homes, retirement homes, assisted living facilities, and group homes).
At the core of their business is the care they have for the individuals and teams they serve and work with. They put care into every aspect of what they do.