We are excited to announce another four of our nominees for Care Provider of the Year in long-term care. We will be announcing award winners in January 2022 and the winners will travel to Victoria to spend two nights at the beautiful Fairmont Empress, where they will be presented their awards at a cocktail reception sponsored by McKesson Canada on February 28, 2022.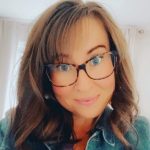 Carly Werden is a Registered Care Aide at Joseph Creek Care Village at Golden Life Management in Interior Health. Carly is described to be caring and will go above and beyond to ensure residents receive the quality of care they need.
Carly will take time to interact with residents through various activities such as, completing puzzles, one-on-one time, ensuring meals are served on time, taking them on walks, and making sure they are properly groomed. All Carly's residents love her for her genuine and warm personality. The atmosphere changes for the better when Carly is in a unit.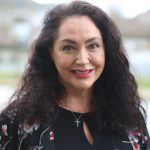 Debra Bickerstaffe is a Registered Care Aide and Administrative Assistant at The Harrison and Harrison West of Elim Village located in Fraser Health. Debra has worked at Elim Village for over 12 years and has both volunteered and offered to lead many initiatives to improve the quality of care for residents . She is an advocate for providing person-centered care to all of the residents and is passionate about elders' wellbeing and happiness. Her inspiring outlook has led her to be a trainer during new employee's orientation.
Debra is incredibly creative and committed. She has showcased her talent by starting many initiatives to promote resident's wellbeing and staff recognition. For example, she was the creator of " The 3 must do's" which is an info sheet that indicates the top three important things to offer residents when caring for them. She also brought up the idea of "The Elim Umbrella Awards" to HR with the purpose of recognizing top performers on each floor of Elim Village's care homes. The idea has since expanded to include all departments in the organization. Also, she initiated "The Smile Behind the Mask", where she created buttons with staff profile pictures with great smiles. This initiative was particularly helpful to those residents with dementia that struggle with staff wearing masks. There was an abundance of positive feedback from the staff team as there was an uplift in morale to see a smiling coworker in a picture while wearing masks during a pandemic. Debra has been involved in many other initiatives and is deeply appreciated by her colleagues.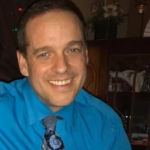 Ian Kehler is a Social Worker at Mariposa Gardens at Sienna Senior Living in Interior Health. Ian is passionate and dedicated to the work he does and the residents that he serves.
He works tirelessly to advocate for residents and is an engaged member of the leadership team, where he provides helpful insight and innovative solutions for better care. He was instrumental in advocating for the reassessment of capability for a long-term care resident at Mariposa. He made recommendations and took action after he observed that the resident was unhappy and would be better suited living in assisted living.  He carefully and methodically gathered available medical information to advocate for a reassessment which resulted in a move into a setting that better suits her current needs.  Ian is dedicated to providing a supportive environment that is person-centered, dignified, and respectful.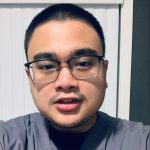 Josh Yadao is a Registered Care Aide at Clover Point Care of Trillium Boutique Senior Living. Josh is a compassionate, kind and genuine care aide who is appreciated by his team for his dedication and commitment. He has worked night shifts for 7 years and has only taken 1 to 2 sick days per year, he also picks up extra shifts and extends his work hours to cover for other staff. Josh believes the residents, whom he refers to as family, need consistent quality care.
Josh was involved in a collaboration with nurses and the care team to help resolve an issue with a resident getting up from bed too quickly who is at major risk of falling.  He worked with the vigil call alert system and realized pagers were unable to alert staff at an adequate speed to mitigate risks, this prompted him to think outside the box. He eventually solved the issue with the Executive Director with motion sensor baby alarms. His solution has reduced the number of falls by 97% and the resident and family are pleased with the results.
Stay tuned for the announcement of the last three nominees in long-term care.
The Care Provider of the Year | Long-term Care is proudly sponsored by CareRX.

CareRx is Canada's leading provider of specialty pharmacy services to seniors. They serve approximately 92,000 residents in over 1,500 seniors' and other communities (long-term care homes, retirement homes, assisted living facilities, and group homes).
At the core of their business is the care they have for the individuals and teams they serve and work with. They put care into every aspect of what they do.