After successful roundtable events in Kelowna, the BCCPA team is coming to Victoria and Sidney where they will hear from assisted living and home care providers to identify key challenges facing the sectors.
The roundtables are part of an eight-part, province-wide listening tour.
Rebecca Morris, BCCPA's Manager of Public Affairs for assisted living and home care, will meet with A.L. providers in Victoria on Sept 25, and home care providers in Sidney on Sept 26. The roundtables are open to BCCPA members and non-members.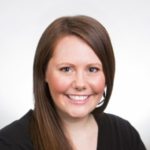 Morris said identifying the main issues affecting assisted living and home care providers will help inform the Association's research and advocacy efforts.
"We know that there are many challenges that are consistent across the province for providers of assisted living and home care—issues like staffing, funding, and how to provide quality care for seniors who are experiencing more frailty than in the past," Morris said.
"However, there are also issues which are region-specific, and we are looking forward to hearing from home care and assisted living providers on the Island about their experiences."
The Kelowna roundtables had a strong turnout of private, government-funded and non-profit providers, in addition to representation from Interior Health. Major issues highlighted by providers can be categorized into four areas–staffing, funding, regulations and technology.
For further inquiries regarding the BCCPA Listening Tour, contact Rebecca Morris at rebecca@bccare.ca. We encourage those interested in attending the roundtables to register in advance (click the links below) as space is limited.
The upcoming dates are as follows:
Home Care
• Sept 26, 9-11 a.m., Sidney
• Sept 28, 2-4 p.m., Burnaby
• Sept 29, 2-4 p.m., Teleconference
Assisted Living
• Sept 25, 2-4 p.m., Victoria
• Sept 28, 9-11 a.m., Burnaby
• Oct 5, 10-noon, Teleconference