The availability of public amenities targeted at seniors has been shown to really enrich their quality of life. For many years the Killarney community in southeast Vancouver has been identified as lacking a purpose built seniors centre when compared to other communities inside and outside the City of Vancouver. It was thanks to the determination of community advocate Lorna Gibbs, that the need for a seniors centre in the Killarney neighbourhood was top of mind for local politicians at all levels of government.
We congratulate Lorna, MP Harjit Sajjan, MLA Suzanne Anton, members of Vancouver city council and the Vancouver Park Board for their successful start to the development of a new Killarney Seniors Centre. We are sharing their news release below.
VANCOUVER, BRITISH COLUMBIA–(Marketwired – Jan. 9, 2017) – All Canadians deserve to live in healthy and vibrant communities where they can connect and participate in activities year round. The governments of Canada and British Columbia are committed to supporting social infrastructure that enriches the lives of Canadians and builds stronger community ties.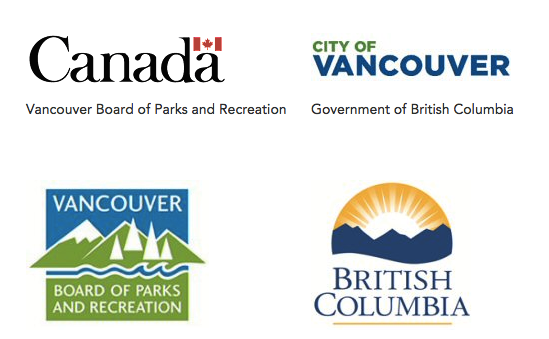 Today the Honourable Harjit Singh Sajjan, Minister of National Defence, on behalf of the Honourable Amarjeet Sohi, Minister of Infrastructure and Communities; Suzanne Anton, Member of the Legislative Assembly for Vancouver-Fraserview; Acting Mayor Raymond Louie, on behalf of Vancouver Mayor Gregor Robertson; and Park Board Vice-Chair Erin Shum, on behalf of Chair Michael Wiebe; celebrated the start of construction of the new $7,500,000 Killarney Seniors Centre. This important milestone marks the beginning of an eagerly awaited facility dedicated to providing southeast Vancouver's growing senior population with much needed programs and support services.
Once complete in early 2018, the 10,000-square-foot structure will offer instructor-led recreation programs, drop-in recreation activities, a hot lunch program, off-site excursions and outings, special events, and a variety of support services such as education and development programs.
Quotes
"Public infrastructure connects people, creates healthy communities and long-term prosperity for Canadians. We are proud to be supporting the development of the Killarney Seniors Centre to bring these vital services to seniors in southeast Vancouver. I look forward to seeing this facility completed and enjoyed by many."
The Honourable Harjit Singh Sajjan, Minister of National Defence, on behalf of the Honourable Amarjeet Sohi, Minister of Infrastructure and Communities
"It is a thrill to be here today at the milestone ground breaking for the new Killarney Seniors Centre at Killarney Park. It is a tribute to those in the neighbourhood who have worked so hard to bring us to this milestone, led by Lorna Gibbs and the Southeast Vancouver Seniors' Arts and Cultural Society. When I was elected, I made the promise that the Province would contribute $2.5 million in total, which has been achieved. This is a great day for Vancouver-Fraserview."
Suzanne Anton, MLA for Vancouver-Fraserview
"In the next 25 years, the population of seniors – and the need for seniors' facilities in Vancouver – will grow exponentially. The Killarney Seniors Centre will be a space that seniors and the broader community can be proud of: one that brings families together, and keeps seniors living in their neighbourhoods close to the amenities and community they cherish."
Gregor Robertson, Mayor of the City of Vancouver
Quick facts
The Government of Canada is contributing up to $2,500,000 to this project through the Building Canada Fund – Major Infrastructure Component.
The Government of British Columbia is contributing $2,500,000 while the City of Vancouver is contributing the remaining $2,500,000.
The Government of Canada will provide more than $180 billion in infrastructure funding over 12 years for public transit, green infrastructure, social infrastructure, transportation that supports trade, and Canada's rural and northern communities.