Vancouver, BC – The BC Care Providers Association (BCCPA) are pleased to announce that the Hon. Terry Lake, Minister of Health will be providing opening remarks at the BC Care Awards taking place in Victoria on February 20th. Minister Lake will also be presenting the awards to four recipients recognizing outstanding service in the continuing care sector of BC.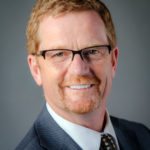 "It's a privilege to be attending the 2017 BC Care Awards to personally congratulate this year's winners," said Lake. "The ceremony is also a great opportunity to spend time with so many people who are passionate, skilled and personally invested in seniors' care throughout our province."
Early in December, the BCCPA Awards & Recognition Committee assembled to review a record number of submissions for the 2017 BC Care Awards. The winners of each award, as well as many of the exceptional nominees and the Runner Up for the Care Provider of the Year award, have been shared on our website at www.bccare.ca in recent weeks.
The committee finalized the four outstanding individuals as winners of the BC Care Awards. We have listed the winners in each category below alongside their provincial electoral district.
"We were extremely pleased with the number of excellent nominations we received for this year's BC Care Awards," says BCCPA CEO Daniel Fontaine. "It made the job of the selection committee especially difficult this time around. The four winners represent the very best of the continuing care sector – showing a passion for their work and the people they care for. We are grateful to them all."
The award winners will be honoured on February 20th at the 2017 BC Care Awards ceremony in Victoria, BC with invited guests present including MLAs and members of Cabinet, BCCPA members and other key stakeholders.
Click here to read about all those who have received 2017 BC Care Awards recognition.