The BC Care Providers Association is pleased to announce to its members the launch of a new Quality Improvement Committee (QIC), chaired by our board member Ann Marie Leijen, CEO at Valley Care Retirement Homes. The committee will work to provide programs and resources to improve the quality of care and quality of life in relation to services provided by BCCPA members. The initiative stems from a two-day retreat held earlier this year whereby the Board reviewed and discussed a series of options to further enhance the quality of seniors care in BC.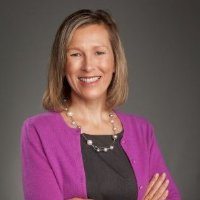 "With policy and advocacy in place as 2 strong pillars of BC Care Providers Association, I believe the time is right for us to put new emphasis on a goal of quality improvement," says Leijen. "QIC will use the most appropriate evidence-based tools to measure improvements in quality of life and quality of care."
QIC will work to ensure that care providers are actively engaged and have input with Ministry of Health, Health Authority and health agency leaders in identifying quality needs and decisions around quality initiatives. The committee's recommendations will then be put to motions and resolutions for consideration by the Board to be incorporated into the Annual General Meeting.
"Today, it is not enough just to be focused on quality of care although that is clearly important. There is also a need to have enjoyment in life," adds Leijen. "What does quality improvement look like for our sector, how do we measure it, and how we put it into practice? These are some questions that QIC will seek answers for our members."
BCCPA CEO Daniel Fontaine lauds the members of QIC for taking on this new initiative. "Ultimately we need to make sure our members have what's needed to continually improve," says Fontaine. "BCCPA will support QIC's work to improve the service our members provide in the community and to improve lives."
In addition to QIC, BCCPA has a Membership Services and Engagement Committee, an Events and Recognition Committee, and Emerging Issues & Policy Committee, as well as an executive, finance and governance committee.
QIC members include Deb Hauptman, Celeste Mullin, Erroll Hastings and a representative from BCCPA staff.