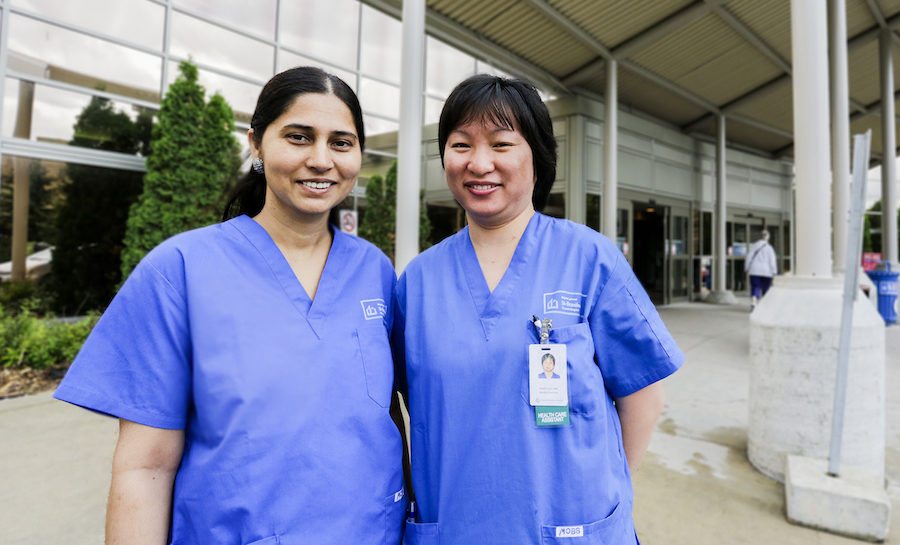 October 18, 2016 has been officially proclaimed by the Government of BC as Health Care Assistant Day. As part of their Be Care Aware Campaign, the SafeCare BC organization would like you to recognize care aides in your workplace to celebrate their hard work and dedication to the seniors we serve in BC.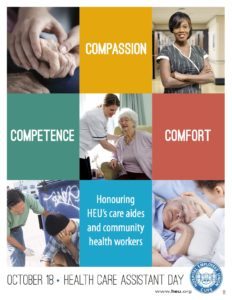 Health Care Assistants may have many different job titles including Community Health Worker, Residential Care Aide, Home Support Worker, Long-Term Care Aide, Home Health Aide, Continuing Care Assistant, and Personal Care Aide.
You can read more about the Health Care Assistant Day courtesy of the HEU website.
Please take time to thank Health Care Assistants across BC!