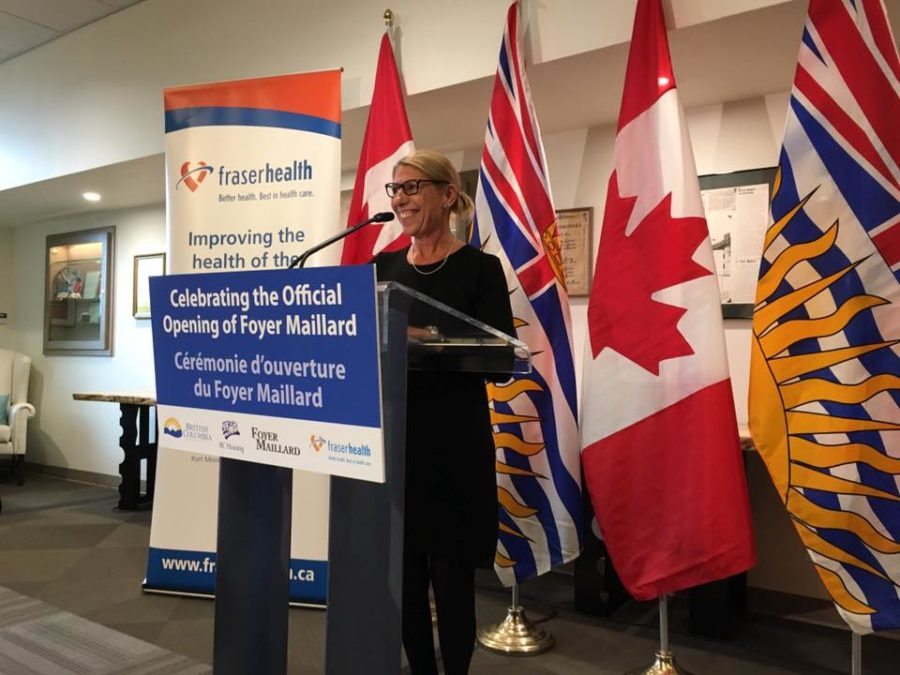 The new Foyer Maillard 125-bed seniors residential care home celebrated its opening with an event attended by the CEO of Fraser Health Authority, the local government MLA Linda Reimer, BC Housing, other longstanding supporters of Société du Foyer Maillard, as well as representation from the BC Care Providers Association. The master of ceremonies was Ms. Doris Brisebois, who was accompanied by her board of directors and several senior staff.
This new Foyer Maillard care home is a symbol of renewal, and commitment on the part of everyone to ensure we deliver better health outcomes and quality of life for our seniors. The provincial government, through its health authorities have been partnering with BC Care Providers Association members to invest in the renewal of our care homes across the province. Regardless of which health region you are in, we are witnessing the development – and redevelopment – of care homes across BC.
At Foyer Maillard we are seeing care homes that meet new standards, as well as meeting the higher expectations from seniors and their families when it comes to care. These are homes that are on the cutting edge when it comes to energy savings and dementia design.
We would like to recognize the excellent partnership Foyer Maillard and BC Care Providers has built with the Fraser Health Authority. By working with the private and non-profit sector, the Fraser Health Authority is also making a commitment to fiscal sustainability. We are very proud to have Foyer Maillard as a member. We were honoured to have been invited to participate in a wonderful event.
Some photos from the ceremony.
A view of the spectacular garden area for residents.