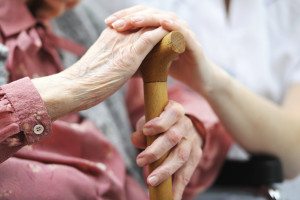 The opening plenary at the BC Care Providers Association (BCCPA) Annual Conference from May 29-31 will focus on quality and excellence in B.C.'s continuing care sector. The session titled: "Seeking the Holy Grail: The Pursuit of Quality and Excellence in B.C.'s Continuing Care Sector" will explore ways and best practices to improve quality and excellence in the sector, including through the use of quality indicators, person-centred care and technology. The topic of dementia care will also be discussed by the panel of industry experts which includes President and CEO of the Institute for Research on Public Policy (IRPP) Graham Fox, Canada Research Chair in Social Gerontology and University of Victoria Professor Dr. Neena Chappell and Vice President of Choices in Community Living Nicole Gaudet. This discussion, moderated by SafeCare BC Executive Director David Hurford, will take place immediately following the Welcome Address from Minister of Health Terry Lake and Opening Keynote Address from Global National Anchor Dawna Friesen.
Moderator
David Hurford: Executive Director, SafeCare BC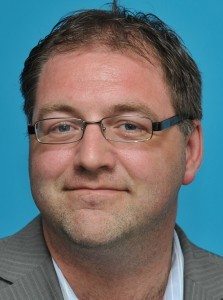 David Hurford has over 20 years experience working in senior roles with federal, provincial and municipal governments. He's worked with national agencies, provincial ministries, crown corporations, media, private sector and non-profit organizations in B.C. He also served the seniors care sector with the BC Care Providers Association from 2008 to 2011 where he worked on a variety of projects, including efforts to establish a new safety association (SafeCare BC) in 2011. After the BCCPA, David worked in senior positions with Community Living BC and the University of British Columbia. David joined SafeCare BC as Executive Director in November of 2015.
Panelists
Graham Fox: President & CEO, Institute for Research on Public Policy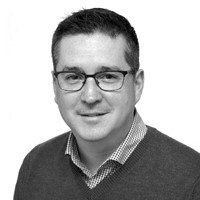 Graham Fox has been President and CEO of the IRPP since April 2011. He brings to the organization a decade of executive-level experience in the fields of politics and public policy. Prior to coming to the IRPP, Graham was a strategic policy adviser at the law firm of Fraser Milner Casgrain, and is a former vice-president of the Public Policy Forum. In politics, Graham contested the 2007 Ontario general election as a candidate in the constituency of Ottawa-Orléans. He was chief of staff to the Rt. Hon. Joe Clark, and adviser to members of Parliament in the House of Commons. A policy entrepreneur, Graham's research interests include parliamentary reform, democratic renewal and citizen engagement. He holds an undergraduate degree in history from Queen's University, where he was a Loran scholar, and a master's degree in political science from the London School of Economics.
Dr. Neena Chappell: Canada Research Chair in Social Gerontology, Professor at UVIC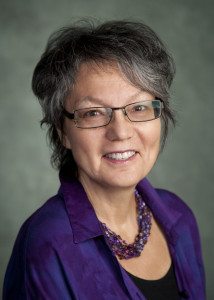 Neena Chappell, PhD, FRSC, FCAHS, former Canada Research Chair in Social Gerontology, former president of the Canadian Association on Gerontology, former president of Academy II (Social Sciences) of the Royal Society of Canada, is Professor of Sociology and Centre on Aging, University of Victoria.  She was founding Director of the Centre on Aging,  University of Manitoba (1982-1992) and first director at the Centre on Aging, University of Victoria (1992-2002), developing both into world class research facilities with accessibility to the community.  For over 30 years she's been conducting gerontological research on caregiving, social support, dementia care, health services, health care policy, and healthy aging.  She's published over 125 peer-reviewed journal articles, 10 authored books, 2 edited books, 45 peer-reviewed chapters, many government reports, and hundreds of invited scientific and public presentations.  Her work is known nationally and internationally.
Nicole Gaudet: Vice President, Choices in Community Living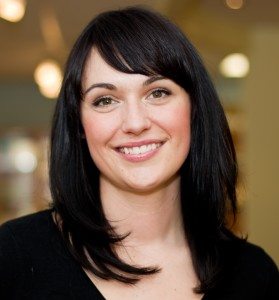 Nicole Gaudet is Vice President of Choices in Community Living (CICL), an Alberta-based, family-run Supporting Living provider in Spruce Grove, Red Deer and Lethbridge, Alberta. It's the aim of CICL to create joyful homes where Residents, their families and staff can live inspired lives. After completing an undergraduate degree in business and psychology, Nicole dedicated time to volunteer work in Ukraine, India and Nepal, returning in 2006 to build and direct Supportive Living facilities. Nicole has an MSc in Aging from the University of Alberta, and has a special interest in how design and emotional intelligence influence quality of life for people with dementia. As the current Director of Copper Sky Lodge, Nicole is excited to be piloting Canada's first Butterfly Household Model with Dr. David Sheard.
2016 BCCPA Annual Conference Details
Date: May 29-31, 2016
Location: Fairmont Chateau Whistler Resort, Whistler, B.C.
Agenda: Click here to view the conference agenda.
Conference Title Sponsor