The Ontario Long-Term Care Association (OLTCA) is hosting a workshop focused on reducing behaviours with in-home behavioural support teams at the 2016 BCCPA Annual Conference May 29-31 in Whistler, B.C. The workshop will be facilitated by OLTCA CEO Candace Chartier.
In Ontario, aggressive behaviour related to dementia and/or mental health conditions now affects nearly half (46 per cent) of all long-term care residents. A 2015 report by the Ontario coroner that highlighted deaths from resident-on-resident aggression has renewed public concern about this issue.  Behavioural support teams based in long-term care homes are showing significant promise in reducing aggression and other responsive or challenging behaviours. The OLTCA has called for the provincial government to fund a team in every home.
"The OLTCA workshop has quickly become one of the most popular sessions so far this year," says BCCPA CEO Daniel Fontaine. "Recent media coverage has shown that resident aggression in care homes is a burning issue in the continuing care sector. This workshop should be both topical and engaging."
Behavioural Supports Ontario (BSO) was launched by the Ontario government in 2010. Each regional health authority determined the roll-out of the BSO model within their region, resulting in a range of different care models, training and support.  In 2015, the OLTCA undertook a survey of its 439 member homes to determine if there were differences between the models. The findings showed that the in-home model (one team based in a home, and serving only one home) significantly outperforms the mobile teams on all measures including resident outcomes.
Abstract
This presentation will highlight:
Detailed findings showing the dramatic difference in results between mobile teams and in-home teams (graphics)
Case study of an in-home BSO team. Within a year on the BSO team's arrival on one advanced dementia unit, staff were able to reduce antipsychotic medications by almost 50%, and residents have much lower rates of agitation, restlessness, and conflict (includes photographs and short video)
Speaker
Candace Chartier, CEO, Ontario Long-Term Care Association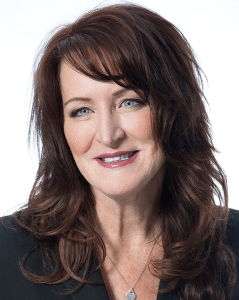 Candace brings her wealth of sector experience to her role as Chief Executive Officer. She is a strong leader, effective communicator and practiced health care professional who leads and delivers results on wide ranging and complex projects. Previously, Candace held positions such as Chief Operating Officer, Corporate Project Director, Administrator and Director of Care in long-term care. She started her career as an RN and worked in the Acute Care Sector, Rehabilitation, Community Nursing and Aeromedical Nursing fields. Candace is a strong advocate for long-term care both provincially and nationally as an executive with the Canadian Alliance of Long Term Care. Candace holds an MBA from Western University Richard Ivey School of Business and is a graduate of Queen's University Executive Development Program and the University of Toronto Rotman School of Management, Advanced Health Leadership Executive Program.
2016 BCCPA Annual Conference Details
Date: May 29-31, 2016
Location: Farimont Chateau Whistler Resort