CBC Television in Manitoba is reporting that hundreds of seniors in that province are stuck in acute care facilities awaiting access to a residential care bed. Read below for more information or click on the video link.
+++
A Manitoba woman in her 70s has been in a rural hospital for nearly a year waiting for a spot in a personal care home.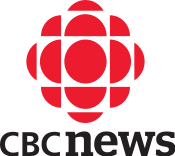 The woman, we're calling Mrs. L, is not alone. More than a thousand Manitobans are on the waiting list for a personal care home bed and that number is expected to rise as the population ages.
Mrs. L., who doesn't want her real name used as the family fears it would affect her care, had been panelled after a series of stokes left her with neurological problems. She was admitted to hospital when her family could no longer care for her at home.
"They don't offer the same kind of care that I would expect you would get in a personal care home," said Mrs. L's daughter-in-law, Beverly. "You have a bed and your three meals and that's about it."
The lack of activity in the hospital taking a toll on Mrs. L, said Beverly.
"She's slowly just slipping away. You just want to hope and pray that you'll see some light in her eyes again," said Beverly. "There's nothing for her to look forward to."
Shortage of PCH beds province-wide.
Winnipeg has the largest number of people waiting for a spot in a PCH, with 326 people on the list as of February 15, 2016. The median wait time in the city is just over five weeks.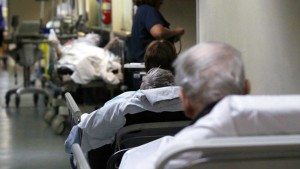 But seniors in rural areas are waiting far longer. The longest median wait time is 26 weeks in the Interlake and Eastern Health Region, where 218 people are on the waiting list. One hundred of those people are waiting in hospital beds in the IERHA.
Pressure on hospitals
"We sometimes approach half of our acute care beds occupied by people waiting to go into a PCH," said Betty MacKenzie, vice president of community services for the Interlake and Eastern Regional Health Authority (IERHA).
Panelled seniors are taking up hospital beds in every RHA. There are 61 panelled people in beds in Winnipeg, 116 in the Southern Health Region, 229 in Prairie Mountain and 14 in the Northern Health Region.
"Those pressures are not going to diminish," said MacKenzie, "They're only going to increase because the demographics coming along are significantly greater."
That's because the baby boomer generation is aging, and driving up the need for PCH beds. In 2012, the Manitoba Centre for Health Policy (MCHP) projected the need for personal care beds through to 2036, when the baby boomers will be between 71 and 90 years old.
According to the study, Manitoba will need 5,100 new PCH beds by 2036 in order to meet the needs of that generation. That's an increase of 51 per cent on the 9,891 beds currently in the province.
Should be an Election Issue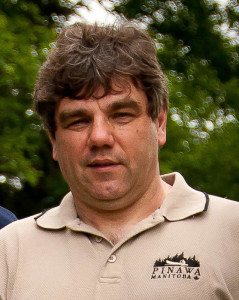 "I personally believe the whole PCH issue should be a significant issue in the election," said the Mayor of Pinawa, Blair Skinner. He and other municipal leaders meet regularly with the IERHA to discuss health issues facing the eastern region of the province.
"The need for PCH beds in our region is desperate," said Skinner. "The biggest issue is unavailability of beds in our hospitals. We've had to turn people away or send them to another community."
There is a new 80-bed personal care home planned for Lac du Bonnet to replace the 30-bed facility currently in the community. But the 50 additional beds the new building will add will not meet the needs of the region.
According to the IERHA's Community Health Assessment, the region will need between 595 and 680 additional beds in order to meet Manitoba's standard of 110 PCH beds per 1,000 residents over the age of 75. Without those new beds the region's bed supply will fall to between 57.6– 61.2 beds/1,000 residents over 75 years of age.
"The shortage of PCH beds is province wide," said Skinner. "And the rate at which it is being dealt with is very poor."