BCCPA Welcomes Normanna As a New Member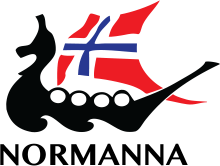 The BC Care Providers Association (BCCPA) would like to welcome another new service provider member – Normanna in Burnaby.
Opened in 1949, Normanna is owned and operated by the non-profit Norwegian Old People's Home Association. Normanna includes a number of Nordic features such as a Stabbur (gazebo with stave church roof), a fjord (waterfall), a Viking ship and a Ljoren (smokehouse).
"Once again, we have seen a great number of new and returning service providers and commercial members that have joined the BCCPA in the last year," says Ron Pike, Chair of the BCCPA Membership Committee. "I am excited to see a good mix of care homes and home care organizations joining under one umbrella to represent the continuing care sector in B.C."