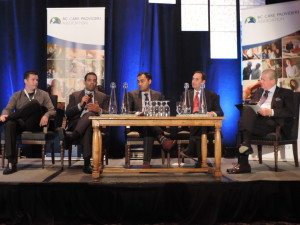 The BC Care Providers Association (BCCPA) is pleased to announce that online registration is now open for the 2016 BCCPA Annual Conference from May 29-31 at the Fairmont Chateau Whistler Resort in Whistler, B.C.
With a record attendance of just under 500 people last year, the BCCPA Annual Conference has become the largest event of its kind west of Toronto.
"The Conference Committee has done a great job of incorporating the feedback we received from last year to develop an exciting and thought-provoking program," says Daniel Fontaine, CEO for the BCCPA. "We are building on the success of recent years to provide the best conference experience possible for our delegates."
Some sessions have a limited capacity, so make sure you register for your preferred sessions early so you don't miss out!
CLICK HERE TO VIEW THE FULL CONFERENCE SCHEDULE AT A GLANCE.
*NOTE: Schedule may be subject to change.*
CLICK HERE TO REGISTER ONLINE NOW!
*NOTE: The BCCPA offers reasonable rates on hotel and travel booking as well as additional transfers and activities. We suggest you book these items through our online registration to take advantage of these rates.*
What to look for at the 2016 Conference
Dawna Friesen Opening Keynote Speaker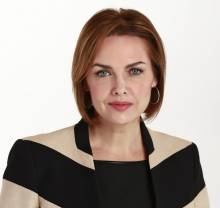 Global National anchor Dawna Friesen will be the opening keynote speaker for the 2016 Conference.
Friesen is an award-winner journalist who has worked as an anchor and executive editor for Global National since September 2010. Before joining Global, Friesen worked as NBC's foreign correspondent and anchor in London for 11 years. Appearing on NBC News, Today andMSNBC, she traveled extensively covering international news stories, including the Israeli-Palestinian conflict and the wars in Afghanistan and Iraq.
Friesen has also covered a variety of seniors issues in the past including Global National's series on living with Dementia and how Canadians are adapting to the disease. Friesen experienced the challenges of caring for people with dementia first hand as both of her parents were afflicted, which she shared in her piece called "Dementia Will Affect You". She most recently wrote a piece called "Diagnosis of dementia isn't the end. It's the beginning."
"It is an honour to have Dawna Friesen as our opening keynote speaker for the 2016 Conference," says BCCPA CEO Daniel Fontaine. "Her work on Global National sharing the personal challenges her family faced when caring for someone living with dementia was extremely moving. Countless numbers of people are affected by dementia in some way and having an individual with her public profile open up about the experience is hugely beneficial to the discussion we should be having in this country."…Read more.
"Dementia will affect you": Dawna Friesen shares her family's struggle
Founder of Butterfly Care Concept Dr. David Sheard to Present at Conference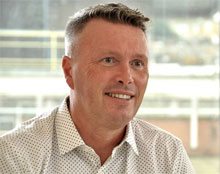 CEO and founder of Dementia Care Matters and the creator of the Butterfly care concept Dr. David Sheard will be presenting as a Keynote Speaker. Dr. Sheard, who is from the UK, will be joined by Nicole Gaudet, Vice President for Choices in Community Living in Edmonton, for the workshop segment.
Sheard's Butterfly approach is a holistic, person-centred approach to enhancing culture of care by improving the 'lived experience' of people with dementia. Sheard defines 'lived experience' as the the minute-by-minute experience of the person with dementia in the reality they presently live in. Sheard has developed a network of over 100 Butterfly Care Home projects in the UK, Ireland, Canada, United States and Australia. For the Butterfly approach to be successful, there needs to be a focus on giving leaders strategies for implementing and sustaining person-centred care in large, institutional settings. There also needs to be a focus on the understanding of the meaning behind behaviours and why the training of staff to connect with their own emotions leads to more successful outcomes for people with dementia.
"This will be a great opportunity for BC's continuing care sector to hear first-hand from Dr. Sheard regarding his innovative Butterfly care model for people living with dementia," says BCCPA CEO Daniel Fontaine. "We felt that given the great distance between British Columbia and his home base in England, inviting him to be our keynote was a great way for delegates to have immediate access to his expertise."…Read more.
Feelings Matter Most: An Introduction by David Sheard
Brand New BCCPA Policy Cafe/"Shark Tank" Event on Sunday
Attendees not participating in the golf tournament on Sunday will have a fun opportunity to participate in the brand new BCCPA Policy Cafe (berets optional!). The Policy Cafe will be a series of four policy discussions between participants. Topics include:
Funding/Revenue
New Care Models/Innovations
Improving Quality of Seniors Care
Health Human Resources
Immediately following the Policy Cafe, join SafeCare BC as they plan to host a special "Shark Tank" type event in the afternoon. More details to come!
Details
Date: May 29-31, 2016
Location: Fairmont Chateau Whistler Resort, Whistler, B.C.
Fees
BCCPA Service Provider Member: $650 (Early Bird $550 – deadline March 31, 2016)
Non-Member: $1,400
BCCPA Commercial Member (non-exhibiting): $1,400
Government and Student rate available: contact cathy@bccare.ca

Exhibitor Hall Market Place Booth: SOLD OUT. Two booths remain for Gold Sponsorship package: $9,000 + GST
(All pricing subject to applicable taxes)
*NOTE: Approved speakers must register for the conference at their own expense.*
A Big Thanks To Our 2016 Sponsors Which Include:
TITLE:
 
PLATINUM:
GOLD
SILVER:
            
SUNDAY EVENING RECEPTION: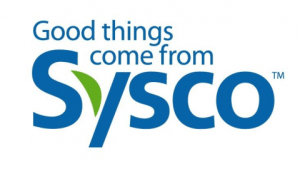 MONDAY NIGHT COCKTAIL RECEPTION

MONDAY LUNCH:

MONDAY BREAKFAST:

BAGS AND LANYARDS:

 SECONDARY PLENARY: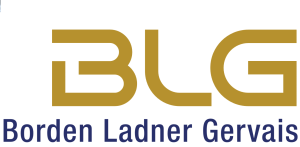 MONDAY MORNING COFFEE: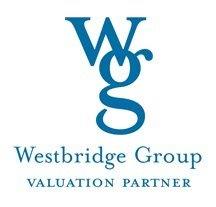 MONDAY AFTERNOON COFFEE:

$100,000 HOLE-IN-ONE GOLF SPONSOR: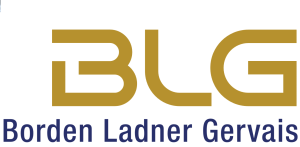 GOLF HOLES: