Last week the Vancouver Coastal Health Authority issued a memo outlining how they would support BCCPA members regarding the implementation of the new wheelchair entitlement policy which comes into effect on January 1st. To learn more about what VCH is proposing and willing to fund, click here.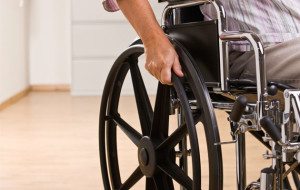 Now the Interior Health Authority has just issued a similar message to its contracted service providers. They state:
In follow up to our memo of May 8, 2015 we are writing to advise that the provincial Home and Community Care policy manual, Section 6.F will be updated addressing chargeable extras, specifically basic wheelchairs.
Effective January 1, 2016 residents in contracted residential service facilities will be provided a basic wheelchair as a benefit if medically required. This initiative is intended to increase the support available to frail seniors and to ensure patient centered care is provided.
The attached information sheets describe basic, modified and specialized wheelchairs as will be defined in the policy interpretation guide under development by the Ministry.
Residential Partners should review the attached basic wheelchair description and determine the most appropriate method of obtaining wheelchairs to provide to residents. An estimated 40% of referrals qualify for a basic wheelchair; however, it is anticipated that many clients will arrive already owning their equipment.
Partners are asked to do everything reasonable to meet the demand for basic wheelchairs. If you anticipate delays in implementation we ask that you work collaboratively with us to ensure patient centered care is maintained.
It is recognized that a delay of up to three months for full implementation may be required by some partners. Some additional inventory at IH owned facilities may be available for loan to partner sites during the implementation timeline.
Providers will be asked to provide feedback and/or reporting on the success of the implementation. Additional information describing reporting requirements will be provided to Partners in January 2016.
We look forward to working with you to ensure that quality services are available to our clients. If you require any additional information on this policy please contact Paul Champness at 250-549-5738 or at paul.champness@interiorhealth.ca.
While the VCH memo is very detailed and provides more clarity regarding OT/PT costs, the IHA memo is more vague. The final decision regarding what will actually be funded in both the short and long-term rests with the executive team at the Ministry of Health. We will learn more about this prior to the end of the year.
The BCCPA will be monitoring closely how each of the Health Authorities support their contracted providers during this transition period into full implementation of the policy over the next year. If there are any significant discrepancies between Health Authorities, we will be raising this as an issue of concern. If you receive any correspondence from either Island Health Authority or the Fraser Health Authority, please advise the BCCPA as soon as possible.