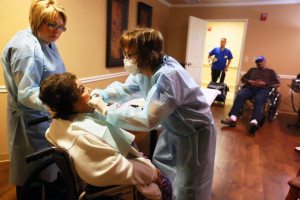 Registered Dental Hygienists in British Columbia are well positioned to provide preventive and therapeutic dental care for residents in long term care and assisted living settings. The ability to practice independently and onsite allows dental hygienist to tailor their care to the special needs of residents, enabling these individuals to maintain their dentition and support overall health throughout the aging process.
This presentation will provide an overview of the care that dental hygienists are able to provide to residents and the ethical and legal parameters that direct their efforts. Working collaboratively within the https://bccare.ca/wp-content/uploads/2022/08/medcare-img22.jpgistrative framework of the care home, dental hygienists have a responsibility to ensure that appropriate consent is obtained, documentation is comprehensive and that referrals are made to other dental and health care professionals as warranted.
The College of Dental Hygienists of BC (CDHBC) is the organization that regulates the practice of dental hygiene in BC in the public interest. Setting practice standards, ensuring ethical and quality practice and defining registration categories are just a few of functions of the CDHBC which establish public confidence in the quality of care provided by dental hygienists. When a concern arises with the care provided by a hygienist, the CDHBC has a mandate to investigate the concern and respond accordingly to ensure that safe and ethical practice standards are maintained. This presentation will cover some recent investigative measures undertaken by the CDHBC to provide clarity for the roles and responsibilities of dental hygienists within the context of treating residents with complex needs.
Presenter
Jennifer Lawrence – CEO/Registrar for the College of Dental Hygienists of British Columbia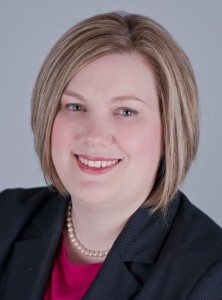 Jennifer Lawrence joined the College of Dental Hygienists of British Columbia as CEO/Registrar on May 7, 2007.  She worked for several years for the BC Government and has expertise in a variety of areas including communications, strategic planning and policy development, review and implementation.  Prior to joining CDHBC Jennifer served in a variety of roles in the BC government, including the Chief of Staff for the Minister Responsible for Child Care and the Executive Assistant to the Minister for Health Planning.  Jennifer currently serves as the Chair for the Federation of Dental Hygiene Regulatory Authorities and the past Chair of the BC Health Regulators.
Details
Date: January 13, 2016
Time: 9:00 a.m.-12:00 p.m.
Location: Broadmead Care – 4579 Chatterton Way, Victoria
Value: $250 Free to BCCPA Members!