This workshop explores the complexities of structural drying and restoration at a residential care home after a flood or fire has occurred.
Where does your maintenance staff stop and where does a restoration contractor begin?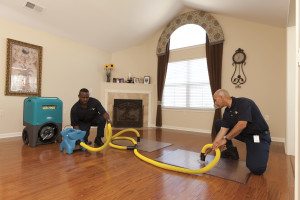 The initial inspection process follows the 5 W's:
W

ho should inspect? Ensuring the restoration contractor meets all the requirements and has taken the requisite CSA courses on infection control that differentiate this kind of work from the other lines; the proper qualifications needed to find the water and protect the assets.

What equipment should be used? The right tools for the job; moisture meters, FLIR cameras, experienced water damage technicians.
Where should we look for hidden water pockets? Steel framing, multiple layered building materials, built-in and mounted furnishings, mounted lockers.
When should we inspect? Keeping the building and occupants healthy, prompt & timely stabilization of affected areas, water migration and subsequent moisture mapping
Why should we look further? Historically proven to find hidden water despite prompt response & extraction by maintenance staff; ensuring a healthy building; act now and minimize potential damage; minimize disruption and displacement of occupants
Approaching the unique challenges of each care home
Partnering with the on-site team; educating each other
Pre-loss visit to develop building profile; exploring solutions proactively
Communication standards; site safety and security protocols
Identifying the building's materials; identifying the special equipment; hardwood identification and why to ensure proper moisture content upon reaching dry standard
Customized approaches to stabilization, mitigation and reconstruction
Continuing education and ongoing support as partnered professionals
Presenters
David Sheppard – Director of Canstar Resorations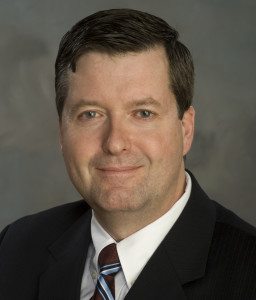 David Sheppard brings with him over 30 years of restoration and insurance industry related experience. He holds a Chartered Insurance Professional designation, encompassing a broad level of practical knowledge and experience. David has worked as Head office Claims Manager at Canadian Northern Shield Insurance Co., Senior Adjuster at Pritchard Woodall & Associates, BC Claims Manager at Zurich Insurance, and as Past President of the Insurance Institute of BC.
Ritch Seeley – Senior Vice President of Marsh Risk Consulting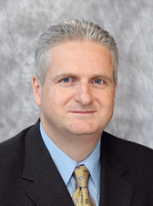 Ritch is a Senior Vice President with Marsh Risk Consulting (MRC). MRC is Marsh Canada's risk advisory group committed to helping make clients more successful through effective risk identification, analysis, and mitigation advice and solutions. He assists clients to develop customized risk management frameworks that facilitate the identification, assessment and prioritization of critical property and operational risks. Ritch is a Managing Consultant in MRC's Vancouver office.
Details
Date: January 27, 2016
Time: 8:30-11:00 a.m.
Location: Marsh Canada – Suite 800, 550 Burrard St. (at Dunsmuir, Skytrain station: Burrard), Vancouver
Value: FREE FOR BCCPA MEMBERS!

About Canstar Restorations:

Canstar Restorations provides quality controlled, full service fire and water damage restoration. Canstar is fully equipped to handle any size commercial or residential building damage. We are centrally located with 3 full service facilities: Coquitlam Head Office, Surrey and Whistler. Canstar's services include: water and fire damage restoration; structural drying; complete rebuild; vandalism and storm board-ups and restoration; contents pack-out, cleaning and storage; electronics restoration; mould remediation; asbestos and lead abatement; and trauma scene clean-up. Canstar meets all the requirements and has taken the requisite CSA courses on infection control that differentiate our services in healthcare facilities and care homes. We have the proper qualifications needed to find hidden water and protect the occupants, the building, and the contents. Restoring your peace of mind since 1985!
About Marsh Canada

Marsh is a global leader in insurance broking and risk management. Marsh helps clients succeed by defining, designing, and delivering innovative industry-specific solutions that help them effectively manage risk. Marsh's approximately 27,000 colleagues work together to serve clients in more than 130 countries. Marsh is a wholly owned subsidiary of Marsh & McLennan Companies (NYSE: MMC), a global professional services firm offering clients advice and solutions in the areas of risk, strategy, and people. With 57,000 colleagues worldwide and annual revenue exceeding US$13 billion, Marsh & McLennan Companies is also the parent company of Guy Carpenter, a leader in providing risk and reinsurance intermediary services; Mercer, a leader in talent, health, retirement, and investment consulting; and Oliver Wyman, a leader in management consulting. Follow Marsh on Twitter @MarshGlobal, or on LinkedIn, Facebook, and YouTube.