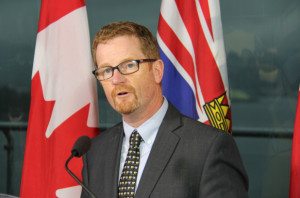 At the Annual General Meeting held in Whistler earlier this year, members of the BCCPA voted overwhelmingly to ask the Minister of Health to establish a new Continuing Care Collaborative in BC. Subsequent to the AGM, the BCCPA arranged meetings with four of the Health Authorities to discuss the concept as well as the need for a more transparent approach to funding lifts.
In September, the Minister of Health wrote to the BCCPA and advised us that he supported the idea of establishing the BC Continuing Care Collaborative – subject to it aligning with current ministry priorities.
In Alberta their Continuing Care Collaborative is a couple of years old and deals with a range of policy and funding issues pertaining to the sector. It is currently co-chaired by representatives from the Alberta Senior Communities Housing Association and Alberta Health's Continuing Care Branch.
The BCCPA was invited to sit in on a meeting of the Alberta Continuing Care Collaborative in May. It provided an opportunity to see first-hand the wide range of issues they had to deal with in their province.
The BC Continuing Care Collaborative will have senior representatives from the BCCPA, Ministry of Health and the various health authorities. The terms of references will be reviewed by the Collaborative at its first meeting which we hope will take place sometime in late November.