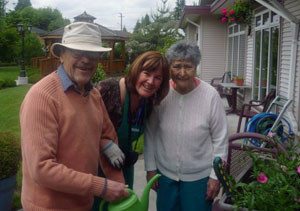 The BC Care Providers Association (BCCPA) is pleased to welcome back a returning service provider member to the Association – Hawthorne Seniors Care Community in Port Coquitlam.
Hawthorne Care has been the largest single provider of residential services to seniors in the Tri-Cities area since 1958 when the organization was founded by a group of caring and visionary volunteers. Hawthorne is a Campus of Care, offering affordable as well as specialized accommodation to seniors across four locations.
"I look forward to working with Executive Director Lenore Pickering and her entire team", says BCCPA Director of Membership Services and Sponsorship Hart Dashevsky, "The BCCPA welcomes Lenore's valued and extensive experience in the continuing care sector to our association."
Other Recent New Members Joining the BCCPA
The BCCPA has welcomed several new service provider members to the association in recent months:
For all membership related questions, contact our Director of Membership Services and Sponsorships Hart Dashevsky at hart@bccare.ca. Please note that all membership applications are reviewed by the Membership Review Committee.