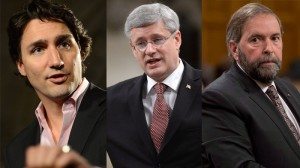 The Canadian Alliance for Long Term Care (CALTC) is calling on the federal parties to commit to tackling the challenges facing Canada's seniors in long-term care if they form the next government. The call comes on the heels of an eye-opening new report from Statistics Canada that found for the first time in Canadian history, there are more seniors than children living in the country.
"We believe this election is an important opportunity to raise awareness of the issues facing seniors, and are seeking commitments from each of the political parties to make long-term care a priority," said Candace Chartier, Chair of CALTC and CEO of the Ontario Long Term Care Association in a press release from today.  "We know that seniors and long-term care are important to all of the parties, which is why we think that all parties should make it clear what their plans will be should they form the next government. Enhancing the care being provided to seniors in long-term care needs to be an immediate priority."
CALTC recently wrote to leaders of the Conservative, Liberal, NDP to get their views on issues of importance to the long term care sector in Canada and their party's plans to ensure the long term care needs of Canadian seniors are met today and in the future. To date, only the Liberals have responded. You can find the letters and responses here:
CALTC letter to Mr. Trudeau, Response from Liberal party
"Canadians share our concerns about the sustainability of long term care in Canada and about the system's capacity to meet the increasingly complex care needs of Canada's aging population," said Tammy Leach, CEO of the Alberta Continuing Care Association and CALTC Vice-Chair. "We look forward to hearing from the other two parties on their views and will be sharing this information with our homes and residents in the coming weeks in the lead up to the election. The time for action is now. Canada's long-term care system needs to be able to care for seniors when living at home is no longer possible — we need a government that will make seniors care a national priority," Leach added.
A recent poll done for CALTC by Nanos Research confirms that Canadians want the federal government to help ensure that seniors have to access long-term care:
80% of respondents believe the federal government needs to take action and invest in our seniors in long-term care.
93% of Canadians believe it is important for the federal government to work with the provinces to ensure that Canadians have access to the same level and quality of long term care regardless of where they live in Canada
92% believe the federal government should ensure that long-term care homes are prepared for the rising number of seniors with dementia.
89% believe the federal government should lead a national long term care strategy with benchmarks to address inequities in access and funding for long term care.
85% of Canadians surveyed believe the federal government should lead the development of a comprehensive, national dementia strategy.
BCCPA Care to Chat Federal Election Debate
On Sept. 22, the BC Care Providers Association (BCCPA) hosted an intriguing special edition debate about seniors care in Canada, featuring high-profile candidates from the nation's four major political parties. Dianne Watts (Conservative), Ken Hardie (Liberal), Claire Martin (Green) and Pixie Hobby (NDP) represented their parties at the event which took place at the Elim Village campus of care in Surrey. A capacity crowd of just over 300 people were on-hand to participate in the event. Along with Daniel Fontaine, CEO of the BCCPA, the event was moderated by special guest media panelists Jeff Lee from the Vancouver Sun and freelance journalist Paul Johnson…Read more.
B.C. Analysis of Nanos Poll
In August the BCCPA analyzed the B.C. specific results from the Nanos poll.
The poll finds that British Columbians are concerned with the ability of BC's long-term care system to care for seniors when living at home is no longer possible. CALTC released the poll on August 24th, as leaders from Canada's long-term care sector met in Charlottetown to develop strategies on how to raise awareness of the challenges facing seniors in long-term care in Canada. Andre Picard subsequently discussed the poll in a Globe and Mail column last Monday.
The poll reports that the health care issues that are of the greatest concern for British Columbians are lengthy wait times for surgery and in-hospital treatment (51%), and ensuring access to long term care in light of the growing number of BC seniors with complex care needs (39%). Other areas of concern identified by the poll include mental health, home care, and national pharma care…Read more.