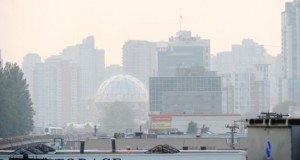 Due to smoke from wildfires burning across the province, seniors need to take the proper steps to ensure they are protected from the hazardously poor air quality.
Although these conditions are improving, air quality advisories remain in effect in different regions of the province. Seniors and people with chronic medical conditions are among the most at risk of being affected. Potential symptoms of poor include shortness of breath, coughing and wheezing.
To help offset these hazardous conditions, it is important for people to pay close attention to their symptoms and to seek medical attention if required. Reducing strenuous activity, staying cool, drinking water, taking shelter indoors in an air-conditioned environment and being aware of the current air quality are all examples of ways to reduce the risk of being affected.
Click here to view regularly updated local air quality reports.