By Clare Clancy, The Canadian Press 
Published Tuesday, December 30, 2014 5:36AM CST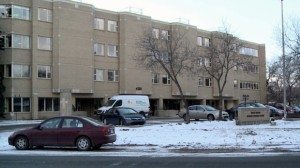 REGINA — Canada's first seniors advocate says similar positions are necessary in every province to protect a vulnerable population that is too often neglected.
"I think that seniors are a diverse group of people with diverse needs," says Isobel Mackenzie, who was appointed British Columbia's seniors advocate in March.
"Having an office that can focus on those issues that affect significant numbers of seniors is important to ensure that they don't get drowned out in all of the other competing agendas."
Saskatchewan's Opposition is calling for a comparable office in that province. Since November, several families have come forward alleging neglect in various facilities across the province.
Tammy Skilliter is one of the individuals who took her family's story to the legislature this fall.
Her 65-year-old mother, Fern Chingos, died in April 2013 in a Saskatoon nursing home shortly after being given an antibiotic that she had a known allergy to. Skilliter says staff failed to check a form that would have notified them of the allergy.
Chingos had suffered a stroke rendering her unable to speak, so she wouldn't have been able to call out while her condition worsened.
Skilliter remembers arriving at her mother's bedside to find her foaming at the mouth.
"If maybe somebody would have actually followed policy or procedure and checked her (every) half hour, she might be alive," she says.
Skilliter isn't alone in her concerns.
Other cases raised recently in the legislature include a 74-year-old woman in Saskatoon who allegedly went three months without a bath; a 76-year-old man who was able to leave a Rosetown facility twice unnoticed, once when it was -11 C; and an 87-year-old woman who fell while being moved in Regina and cut her back. A coroner's report said the fall likely hastened her death.
Then there is Santa Maria Citizens Home in Regina. Employees there were suspended after assault allegations led Regina police to launch a criminal investigation.
In a separate case at Santa Maria, an ombudsman investigation was launched into the death of 74-year-old Margaret Warholm. Medical records show Warholm reported losing 30 pounds in a year and had compression fractures in her vertebrae. She also had a large bedsore on her back that her family believes could have been prevented.
Saskatchewan NDP Leader Cam Broten has been calling for minimum care standards, which would outline requirements such as the number of baths a resident must have.
Health Minister Dustin Duncan says guidelines already exist and formal standards aren't necessary.
Mackenzie says strict standards ensure accountability in long-term care. She says minimum care standards force aids to chart the daily care of residents so a pattern of neglect may be easier to recognize.
"The absences of the standard also causes a lot of anxiety," Mackenzie says.
Duncan says the role of the B.C. seniors advocate is broad, looking at health care, transportation and housing among other things. It wouldn't necessarily help to address the specific issues in Saskatchewan's system, he says.
Premier Brad Wall says long-term care resources will be addressed in the spring budget. "Although, again, the budget is going to be very tight," he says.
Mackenzie says in B.C., her office is performing a comprehensive survey of residents to pinpoint the most urgent issues in long-term care. The results will be broken down by facility and posted online for the public.
She emphasizes that seniors are particularly vulnerable to neglect.
"There will never be a substitute advocate or decision-maker who will be as good as and as passionate as and as committed as a family member," she says.
"I worry very much about the people who don't have family members with them along the journey of aging."