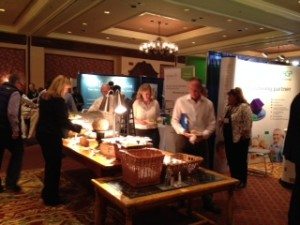 Happy New Year and welcome to 2015! We are pleased to kick off the New Year by announcing that the exhibit hall for our Annual Conference in May is now sold out.
Registration for exhibitors opened up on in mid-November, and over the past month more than 70 companies have signed up to present their products and services to the continuing care sector. Only three booths remain available for purchase through our Gold and Silver sponsor packages.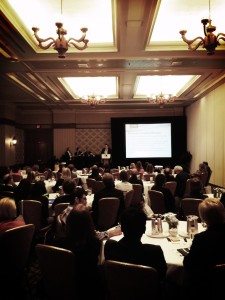 "We are very excited with the 72 exhibitors set to join us for 2014 Annual Conference," says Hart Dashevsky, Director of Membership Services and Sponsorships. "This year's exhibitor hall will feature a diverse mix of companies ranging from insurance providers and pharmacies to equipment suppliers and staffing solutions. We are thrilled to connect our service-provider delegates with the industry's top innovators and commercial stakeholders."
Due to overwhelming demand, this year's exhibit hall features an additional ten booths in comparison to the 2014 conference. With this being the fastest exhibit hall sell out in BCCPA history, stay tuned for the opening of delegate registration because this is a conference you are not going to want to miss!