Federal Health Minister Rona Ambrose arrived in Banff on Wednesday for a two-day meeting with her provincial and territorial counterparts, including BC Health Minister Terry Lake.
The ministers plan to discuss co-operation on some of the country's most pressing health-care issues, with a national dementia strategy serving as a key topic.
In response to this meeting, the Vancouver Sun has published an opinion piece today outlining the urgency of a National Dementia Strategy. It is by Daniel Fontaine, CEO of the BC Care Providers Association.
Read the full article below, or visit www.vancouversun.com.
+++

National Dementia Strategy Urgently Needed
Opinion: Affliction is sure to affect more
BY DANIEL FONTAINE, SPECIAL TO THE VANCOUVER SUN
Almost every day we are bombarded by new stories about the growing epidemic of dementia. Currently there are 747,000 Canadians living with Alzheimer's disease and other forms of dementia. This number is expected to increase to 1.4 million by 2031.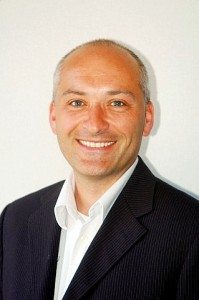 The problem is also acute in British Columbia. According to B.C.'s Dementia Action Plan the number of people with dementia in the province is between 60,000 and 70,000. According to the Alzheimer Society of B.C., this number is expected to double within the next 25 years. Alzheimer's disease is the most common form of dementia — approximately 64 per cent of Canadians who have dementia have Alzheimer's disease.
The epidemic of dementia is particularly critical in the continuing care sector. A 2012 report from the Canadian Institute for Health Information (CIHI) notes that about two-thirds (61.5 per cent) of residential care residents are living with dementia.
While B.C. is to be commended for the development of its plan similar to other provinces such as Saskatchewan, Manitoba, Ontario and Quebec, notably absent in this work is the federal government. This is despite numerous groups such as the Canadian Medical Association and Alzheimer Society of Canada which have been advocating for a national dementia strategy.
A House of Commons Standing Committee on Finance, which includes members of all federal political parties, also recommended the federal government "move expeditiously" on developing a national dementia plan. Furthermore, a 2013 Nanos survey indicated that 83 per cent believe Canada needs a national dementia plan. Finally earlier this year, the BC Care Providers Association hosted a plenary discussion at its annual conference entitled "National Dementia Strategy: What Are We Waiting For?"
Other countries, including Australia, Norway, Netherlands, France, and the United Kingdom, have developed national strategies to address the dementia epidemic. Now is time for our federal government to initiate the development of a national or pan-Canadian strategy with respect to dementia. While health is largely a provincial responsibility, the federal government can play a role in facilitating collaborative initiatives across Canada and should not ignore the issue by stating that health care is solely within provincial jurisdiction.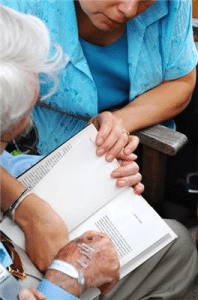 Although the costs of developing and implementing a national strategy may create federal reluctance to act, there is potentially a solid business case as early investments could save money down the road. The costs of caring for a person with advanced dementia are indeed high. Dementia currently costs Canada roughly $33 billion per year, both in direct health care expenses and in indirect costs, such as lost earnings of the patient's caregivers. These costs are expected to total $293 billion by 2040. By better addressing the issue of dementia early on, including through prevention and early treatment, it could save costs in the future.
At the April 2014 Health Care Innovation Working Group meeting, the co-chair premiers and provincial health ministers discussed the idea of a pan-Canadian dementia strategy. Federal and provincial ministers are also meeting early this month. This is an opportunity for the federal government to show leadership and announce it will work jointly with provinces and territories, as well as health stakeholders such as the CMA and the Canadian Alliance on Long-Term Care to develop a national strategy. Such a strategy could build on existing provincial strategies to:
• Invest in dementia research, early detection and prevention;
• Expand and improve quality across continuum of care, including primary care, continuing care and palliative care;
• Improve care and supports provided to family caregivers;
• Expand education and development among workforce; and
• Develop resources to address stigma and public awareness of dementia issues.
Along with this, any national strategy must outline investments in the prevention and early treatment of dementia. It should also address the occupation of acute-care hospital beds by patients with dementia while awaiting placement in more appropriate long-term care settings. Another important aspect will be to ensure continuing care facilities have the necessary resources to care appropriately for dementia patients.
Although the federal government has shown some leadership, including most recently hosting a dementia legacy event with France and the launch of the Canadian Consortium on Neurodegeneration in Aging (CCNA), with funding of $31.5 million during five years, more action is required to deal with this serious issue.
Now is the time for federal leadership and action on a national dementia strategy. The upcoming federal and provincial health ministers meeting represents an opportunity that should not be wasted. Failing federal leadership, there is also an opportunity for B.C. to take the lead nationally on this issue by working with other provinces.
Daniel Fontaine is CEO of the BC Care Providers Association.
For more from he Vancouver Sun, click here.