Earlier this morning the Honourable Rona Ambrose, Federal Minister of Health, announced the launch of the Canadian Consortium on Neurodegeneration in Aging (CCNA). The CCNA is a national collaborative addressing the growing onset of dementia and related neurodegenerative illnesses. The initiative will endeavour to improve the lives of Canadian's with these illnesses, as well as their families and care givers.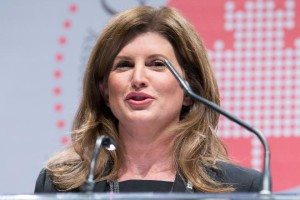 "Our Government is proud to be making this significant investment to face the global dementia challenge with over fourteen provincial, public and private partners," said Minister Ambrose. "The large consortium announced today will accelerate innovative and collaborative research to make a difference in the quality of life and the quality of services for Canadians affected by these diseases. With the Canadian Consortium on Neurodegeneration in Aging, we are joining forces with our international counterparts to support additional research with a view to finding a cure for dementia by 2025."
Earlier this year, the BC Care Providers Association hosted a plenary discussion at its sold out annual conference titled, National Dementia Strategy: What Are We Waiting For?. The blue ribbon panel featured key drivers behind the CCNA:
Claude Gravelle, Member of Parliament (Nickel Belt)
Mimi Lowi-Young, CEO, Alzheimer Society of Canada
Dr. Diane Finegood, President & CEO, Michael Smith Foundation for Health Research
Dr. Chris Simpson, President-Elect, Canadian Medical Association
Moderator: Kevin Falcon, former Deputy Premier and Minister of Health
"With over 1.4 million Canadians expected to have dementia by 2031, finding a cure is a top priority for British Columbians and Canadians alike," says Daniel Fontaine, CEO, BCCPA. "Earlier this year we facilitated a dialogue with leaders in the CCNA. We welcome this new investment and are pleased that solutions following that conversation are taking shape nationally."
Plenary panelist Lowi-Young and the Alzheimer Society of Canada will play an instrumental role in the consortium as well as paving the way to breakthrough research.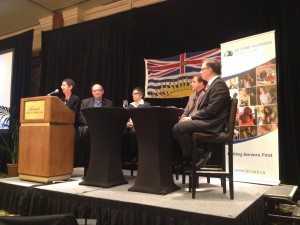 "The Alzheimer Society of Canada is excited to be a leading non-governmental partner of the CCNA," says Lowi-Young. "This first-of-its-kind initiative is an extraordinary opportunity to bring together Canada's brightest minds in neurodegenerative research and will lead to better care, prevention and treatment for Canadians living with Alzheimer's disease and other dementias. The CCNA will help foster innovation in research and holds great potential for finding the cause and cure for neurodegenerative diseases."
Provincially, Finegood and the Michael Smith Foundation will lead the recruitment of BC's top scientists to contribute to the initiative.
"The Michael Smith Foundation for Health Research is proud to support the efforts of BC researchers who are leading nationwide teams focused on unravelling the mysteries of Alzheimer's disease and related dementias," says Finegood. "Collaboration between excellent researchers, patients and care providers will help us find solutions to this devastating health issue affecting tens of thousands of Canadians and their families."
For more information on the Canadian Consortium on Neurodegeneration in Aging, visit here.

Presentation Notes from a National Dementia Strategy: What Are We Waiting For?
Presentation slides- Dr. Diane Finegood, President & CEO, Michael Smith Foundation for Health Research 
Presentation slides- Mimi Lowi-Young, CEO, Alzheimer Society of Canada
Presentation slides/ Resources and links– Claude Gravelle, Member of Parliament (Nickel Belt)